Farrell: Important for Sox to be better at home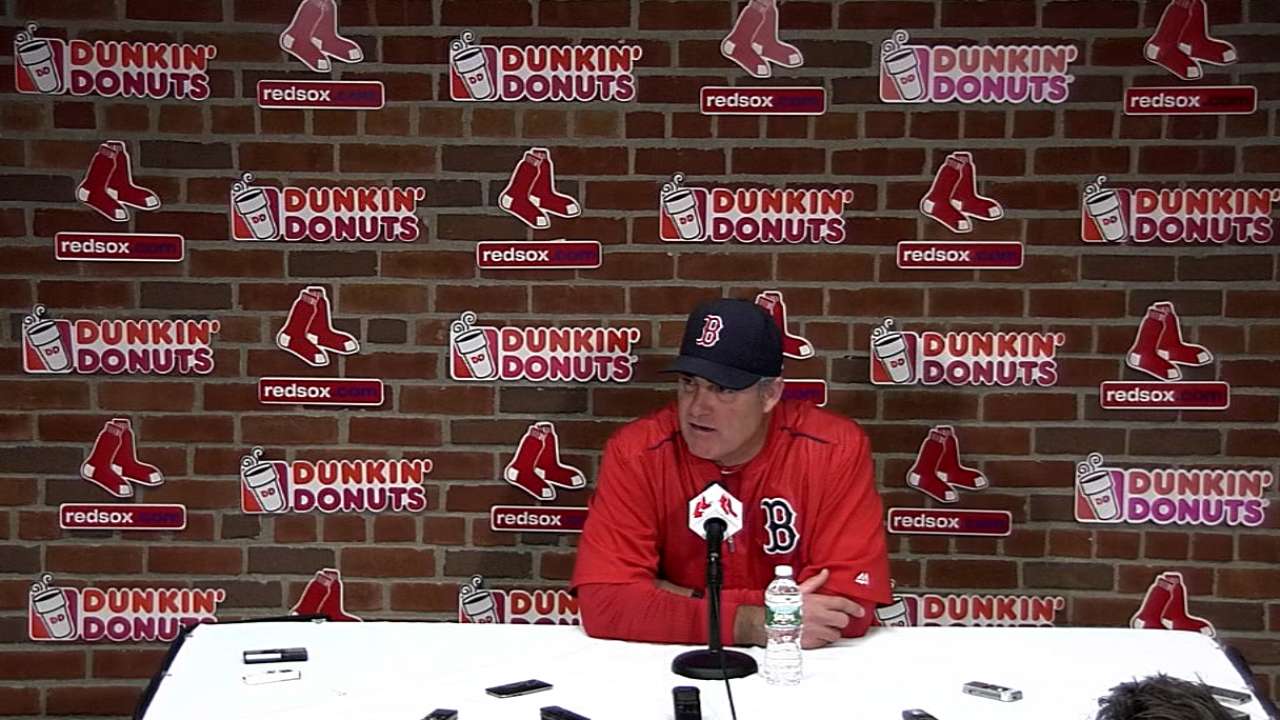 BOSTON -- David Ortiz smacked a line drive to center field at midnight as Sunday turned to Monday, and the fans at Fenway Park were waiting to erupt at the continuation of what could have been a storied rally. Instead, the ball hung up just long enough for Jacoby Ellsbury to snare it, ending another disappointing outcome for the home team.
The 8-5 loss to the Yankees left the Red Sox swept by their rivals in a series of three games or more at home for the first time since 2006.
The defeat also dropped Boston (12-13) below .500 for the first time this season and left manager John Farrell's club at 6-7 at home.
"You'd like to think your home ballpark is going to be friendly to you and you give yourself a chance for some late-inning push," said Farrell. "We've had it a couple of times this year, but still, it makes it all difficult to expect to go out and win more games on the road. Yeah, playing in Fenway and taking advantage of the wall or taking care of just a comfortable place for us, that's got to be more the norm."
Unfortunately for the Red Sox, abbreviated performances from starting pitchers have been too frequent, and that's not a good recipe at home or on the road.
Joe Kelly went 4 2/3 innings on Sunday night, giving up nine hits and five runs. It marked the sixth time in Boston's 25 games the starter didn't make it through five innings.
"I'm aware of how many innings our starters are giving us," said Farrell. "We come off a stretch of three games where it felt like we were starting to settle in a little bit. Tonight wasn't the case. We need to pitch more innings as a starting group. That's obvious."
The Red Sox remain confident that a turnaround is imminent.
"It's been a month and we're one game under .500, but there's nobody giving up in this clubhouse," said Kelly. "We're all looking forward to coming here tomorrow and playing a big series against the Rays."
This was a game the Red Sox trailed, 8-0, before scoring five in the sixth to make it a game.
Mike Napoli unloaded for a three-run homer, a good sign given his early-season slump.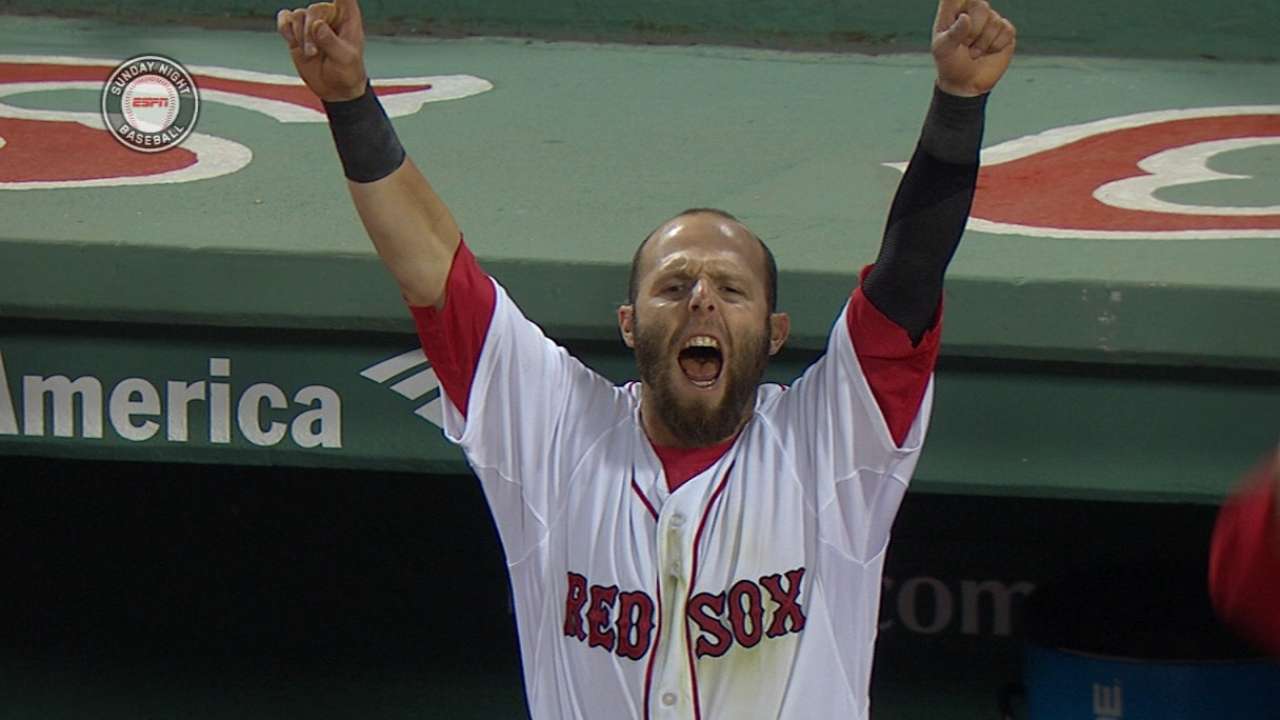 "Definitely, I've been noticing that Nap's going to be back to where he normally is," said Ortiz. "I've been watching him the last couple of days swing the bat, and he hasn't been able to get the result that we all expect. He's better than the way he was when the season started. I know he's going to be all right."
Before Ortiz's game-ending lineout to Ellsbury against "Big Nasty", as Ortiz calls Andrew Miller, the Red Sox loaded the bases with two outs, putting the potential winning run at the plate.
"I thought we showed tremendous fight, tremendous comeback," said Farrell. "We scored five in the bottom of the inning after we're down, 8-0, right down to the final swing of the night. We kept battling back, all the way through. We didn't give any at-bats away. There's still a strong competitive spirit in that room."
Ian Browne is a reporter for MLB.com. Read his blog, Brownie Points, and follow him on Twitter @IanMBrowne. This story was not subject to the approval of Major League Baseball or its clubs.