Hinojosa fans A-Rod, limits Yanks in debut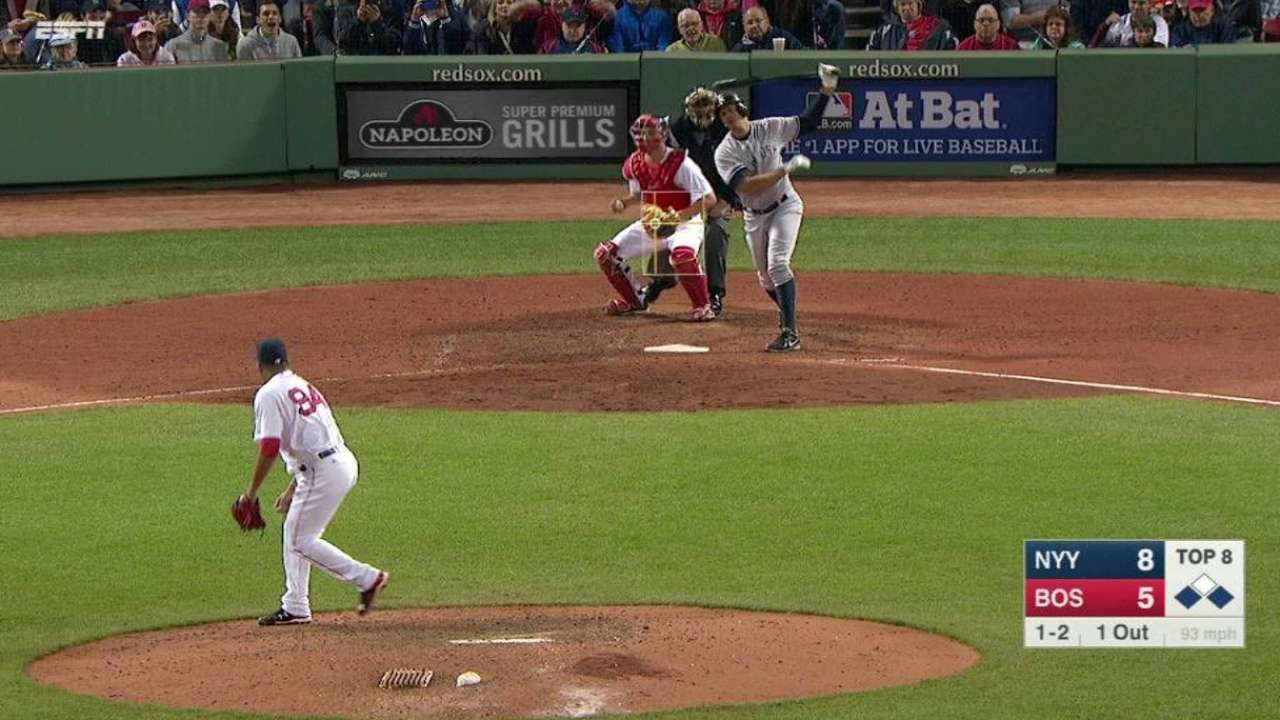 BOSTON -- Red Sox reliever Dalier Hinojosa stepped onto the Fenway Park grass and broke into a run before taking his spot on the mound in the eighth inning of Sunday night's 8-5 loss to the Yankees. Behind him, speedsters Jacoby Ellsbury and Brett Gardner stood on base. Ahead, Alex Rodriguez, the man with 660 career home runs, began wagging his bat above his head.
This was the setting of Hinojosa's Major League debut.
"Definitely a unique sensation, especially my big league debut being in that situation, especially if it's Alex Rodriguez," Hinojosa said through an interpreter.
Four pitches later, Hinojosa got the slugger swinging, and he would go on to thread 1 2/3 scoreless innings. The frames were far from clean -- he issued three walks, struck out two and hit Chase Headley with a pitch -- but given the circumstances, it was a promising display of composure by the 27-year-old rookie.
"We've come to know him to not fear any situation," Boston manager John Farrell said. "A little bit of a jam to walk him into his Major League debut, but I thought he threw a number of quality fastballs."
Though Hinojosa was less than satisfied with his level of control, he believes he will be able to build upon Sunday's performance in future games.
"It marks the start of my career here in the United States in the Major Leagues," Hinojosa said. "Hopefully we'll see a lot more outings, not only zeros like that, but better outings. Hopefully it's the first of many."
Alec Shirkey is an associate reporter for MLB.com. This story was not subject to the approval of Major League Baseball or its clubs.