MLB.com Columnist
Alyson Footer
Power Rankings: Cards rely on depth to soar
Marlins make big jump; Astros continue to climb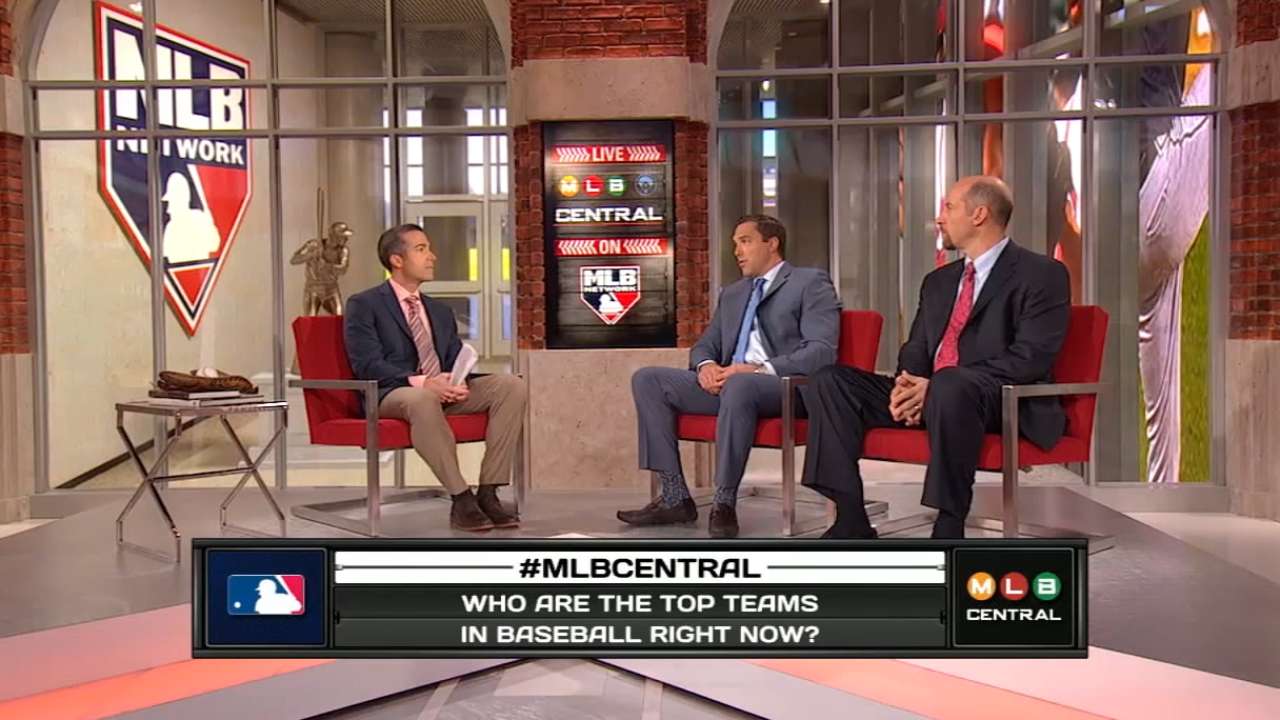 April was a weird month. Some teams expected to do great things fell flat. Others with low expectations soared. There was a lot of "Surely, they're not this good" and "No way are they this bad" talk. The season is a month old, and an examination of at least half the teams, and maybe more, leaves us still not exactly sure which direction they're headed.
And that's part of what has made the first one-sixth of the season so compelling. It's fun to play with the numbers, especially the ones that have little to no chance to hold up come September. The Astros are on pace to win 114, for example. The Brewers are on pace to lose 120. Nelson Cruz is on pace to hit 88 home runs, and Billy Hamilton is on pace for 92 stolen bases. (OK, that last one may actually happen.)
Short-term results being predictors of long-term standings is risky business, but that's part of the ebb and flow of a baseball season. With that in mind, here are our MLB.com Power Rankings presented by The All-New Chrysler 200.
Biggest jump: Marlins. They haven't made the top 20 before now, and this week, they're 15th. They had an abysmally bad start, one that actually sparked rumors of a possible managerial change after only, what, eight games? A string of nine wins in 11 games have put most of that silliness aside. Though the Marlins are still a game under .500, lately, they've been rolling.
Biggest fall: Mets. They've dominated the No. 1 spot since the season began, but now they're seventh after settling in with less than meteoric tendencies. We're still feeling pretty good about the Amazins, but after a 2-5 week against division rivals Miami and Washington, they've fallen back to the pack a little.
Our top five:
1. Cardinals (5th last week): Time will tell if this team is well-constructed enough to withstand a year without Adam Wainwright, but if there's one thing the Cardinals are not lacking, it's depth. Lance Lynn, John Lackey and the re-emerging Michael Wacha are a formidable top three, and Carlos Martinez is having the best start of all of them. Will the Cardinals continue to win at a .750 clip? Probably not. But so far, they're still the class of the National League.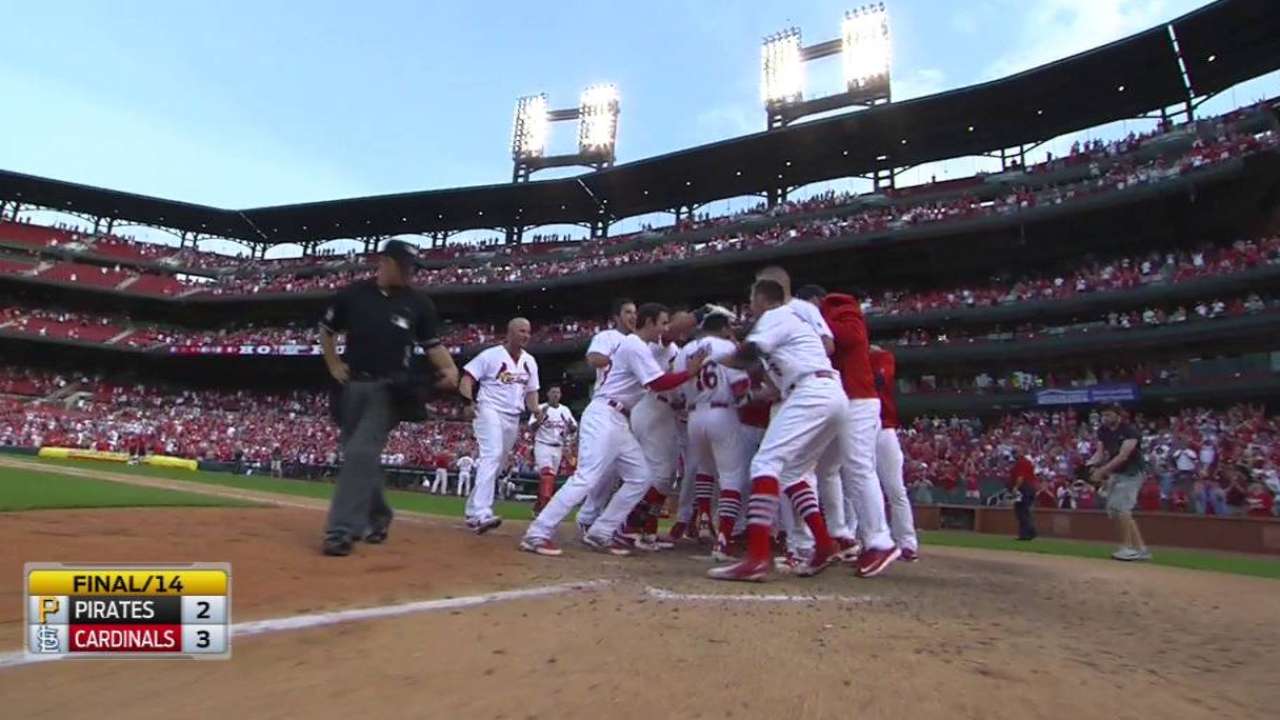 2. Dodgers (3rd last week): Sometimes it seems like all we do is talk about the Dodgers injuries, and yet, there they are, at the very top of the NL West with one of the league's best records. The Dodgers have long been considered the team that's best built to withstand the ups and downs for a full six months, despite the bumpy roads every team encounters several times throughout the year. Though not a flawless roster, they're pitching well and they're catching the ball. Strength in those two areas can mask a lot of blemishes.
3. Tigers (2nd last week): Concerns about Justin Verlander and the ongoing bullpen questions make this is a sort of muted ranking, but still, the Tigers are doing plenty right. It starts with Miguel Cabrera and David Price, who are pacing the offense and rotation, respectively. A hot start can be construed as fluky for a lot of teams, but not the Tigers. They're always for real, and their April performance was no exception.
4. Astros (6th last week): When they won four in a row, we tabbed them "interesting." After eight straight, this was no longer some cute little side story. The Astros are winners of 10 straight, having plowed through the more difficult part of their first-month schedule with an offensive tirade that hasn't shown signs of letting up. And now they'll spend the first part of this week hosting the last-place Rangers. Two weeks ago, the Astros weren't in the top 20. Things change quickly in this game.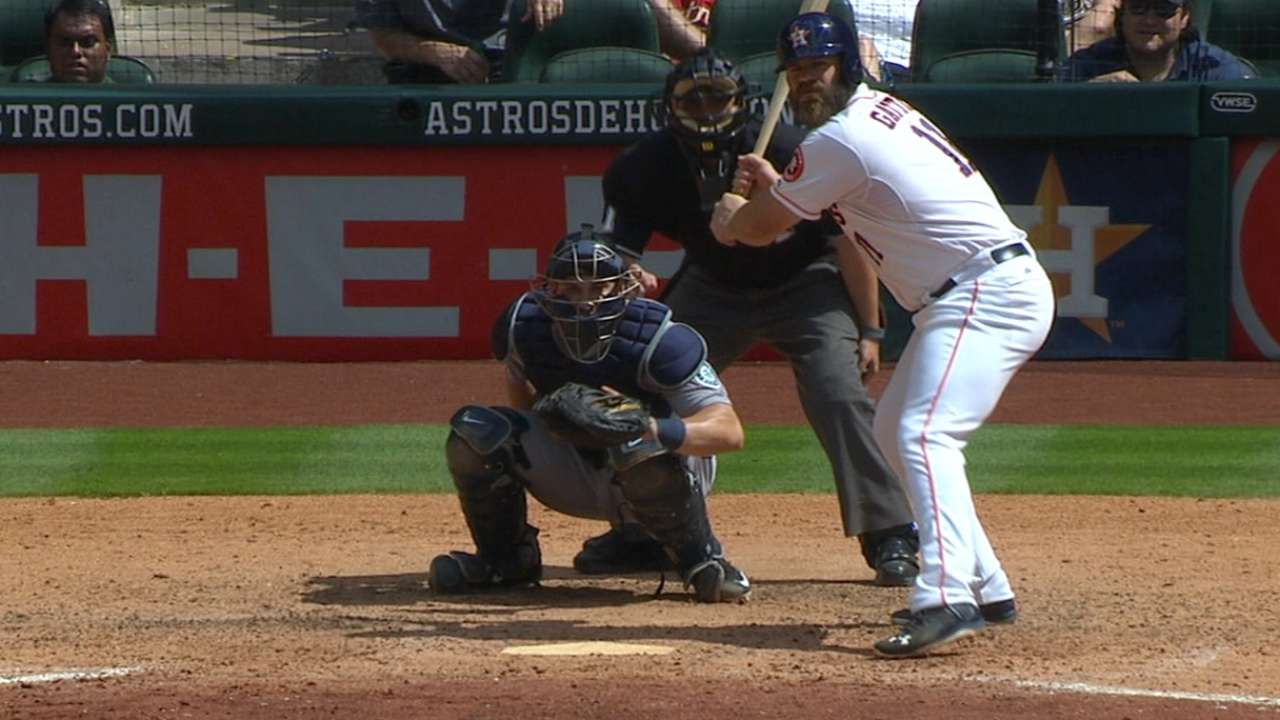 5. Royals (4th last week): Most of us outside of Kansas City wondered if the Royals could repeat their magical run from a year ago without a traditional big bopper in the middle of the order. And we figured there's no way the bullpen could do that again. Inside the organization, however, there was a feeling that this team might even be better than the one that won the AL pennant. So far, that's proving to be true.
And the rest: 6. Yankees (10th) 7. Mets (1st) 8. Cubs (7th) 9. Red Sox (13th) 10. Padres (15th) 11. Pirates (9th) 12. Orioles (14th) 13. Nationals (20th) 14. Angels (16th) 15. Marlins (NR) 16. Mariners (18th) 17. Blue Jays (19th) 18. Giants (NR) 19. Reds (NR) 20. A's (NR).
Alyson Footer is a national correspondent for MLB.com. Follow her on Twitter @alysonfooter. This story was not subject to the approval of Major League Baseball or its clubs.