Kendrick has another 'frustrating' start
Rockies righty has allowed MLB-leading 10 homers
SAN DIEGO -- The Rockies set a low bar for their starting pitcher, Kyle Kendrick, by hitting three home runs off usually effective Padres ace James Shields and chasing him after 5 1/3 innings. Yet Kendrick fell short in the Rockies' 8-6 loss, which completed a three-game Padres sweep at Petco Park.
It was another case of Kendrick (1-4) simply not providing the quality the Rockies hoped for when they signed him for one year at $5.5 million. He gave up six runs and two homers -- to bring his Major League-leading total to 10 -- in five innings.
The concern isn't to the point that the Rockies are considering pulling him from the rotation. But with the Rockies losing five straight, his work needs to improve.
"They put some balls in play, hit some good pitches," Kendrick said. "It's frustrating, obviously, when the results aren't there."
Three times the Rockies handed Kendrick a potential shutdown inning, only to suffer a letdown:
• The first of Charlie Blackmon's two homers led off the game and spotted Kendrick a 1-0 lead, but he allowed Justin Upton's two-run shot in the bottom of the first.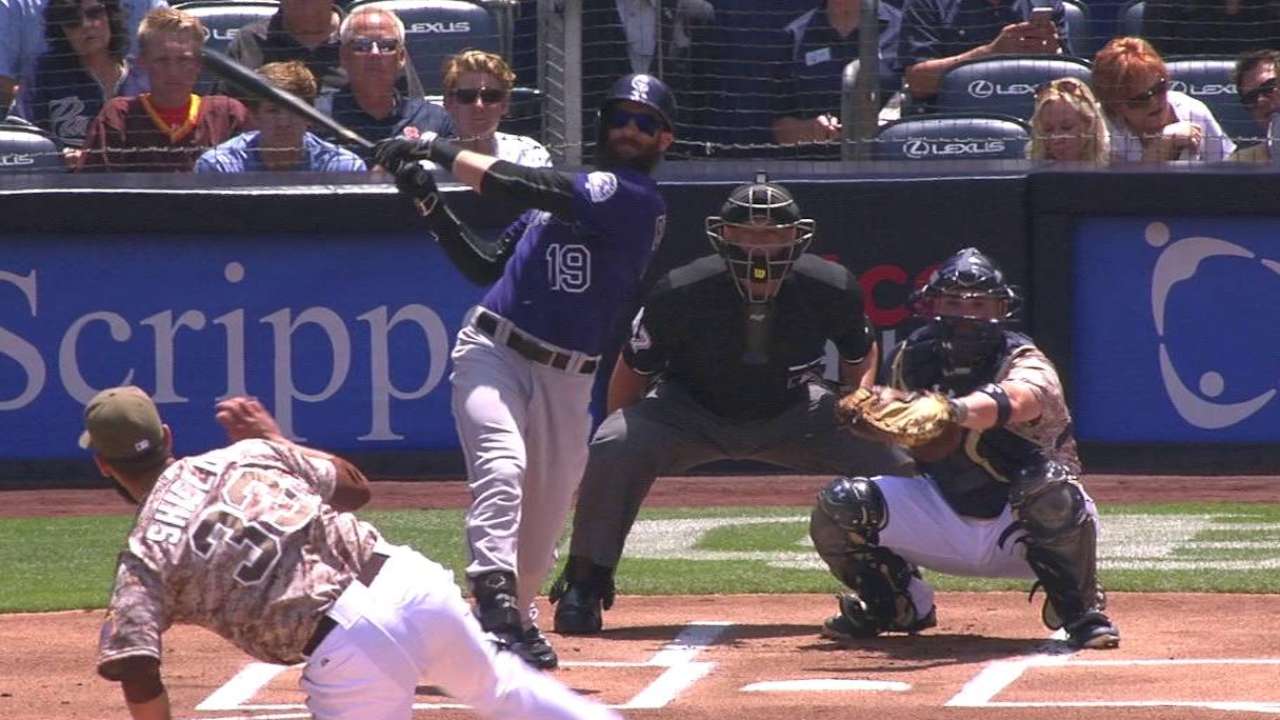 • Nolan Arenado led off the fourth with the first of his two homers, and Michael McKenry added an RBI single for a 3-2 lead. But Kendrick hit Matt Kemp and then served up Upton's double to center -- which Blackmon nearly snatched as he hit the wall. Kemp scored on a fielder's choice, and Derek Norris swatted a first-pitch homer to left for three runs and a 5-3 Padres lead.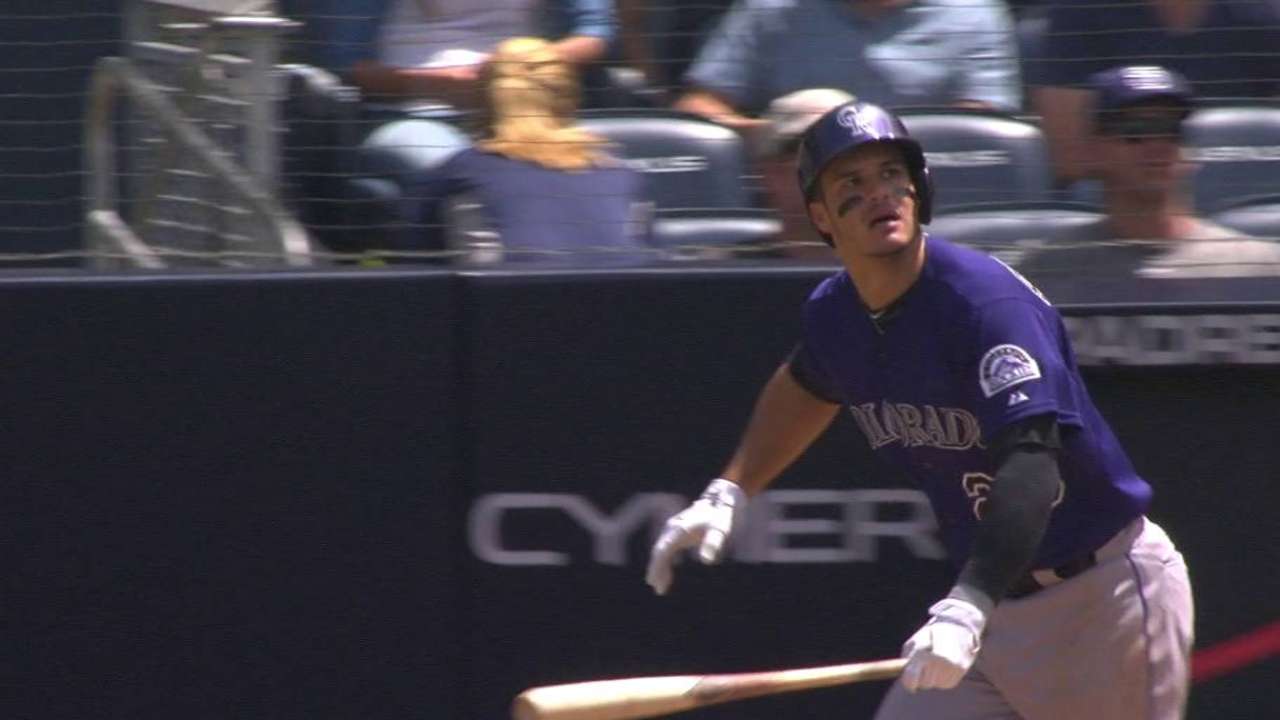 • Arenado's two-run shot in the fifth tied the game. But Upton would crush a down-and-away, 3-2 sinker to left-center for an RBI double and the final lead the Padres would need.
Sunday was the seventh straight game in which the Rockies' starter has worked fewer than six innings. The last to make it that was Eddie Butler on April 24 against the Giants.
The Rockies signed Kendrick in part because he demonstrated he could end trouble by forcing groundballs during his eight seasons with the Phillies. But he has struggled so mightily this year that Sunday was considered an improvement. In his previous start, he gave up eight runs on 10 hits at Arizona.
"Kyle made some nice adjustment from his last start, but a couple fastballs out over [the plate] got hit out of the park," Rockies manager Walt Weiss said.
Kendrick said, "I think I have enough to get guys out, but it's just not happening."
Thomas Harding is a reporter for MLB.com. Follow him on Twitter @harding_at_mlb, and like his Facebook page. This story was not subject to the approval of Major League Baseball or its clubs.