Nelson pitches well, even without his best stuff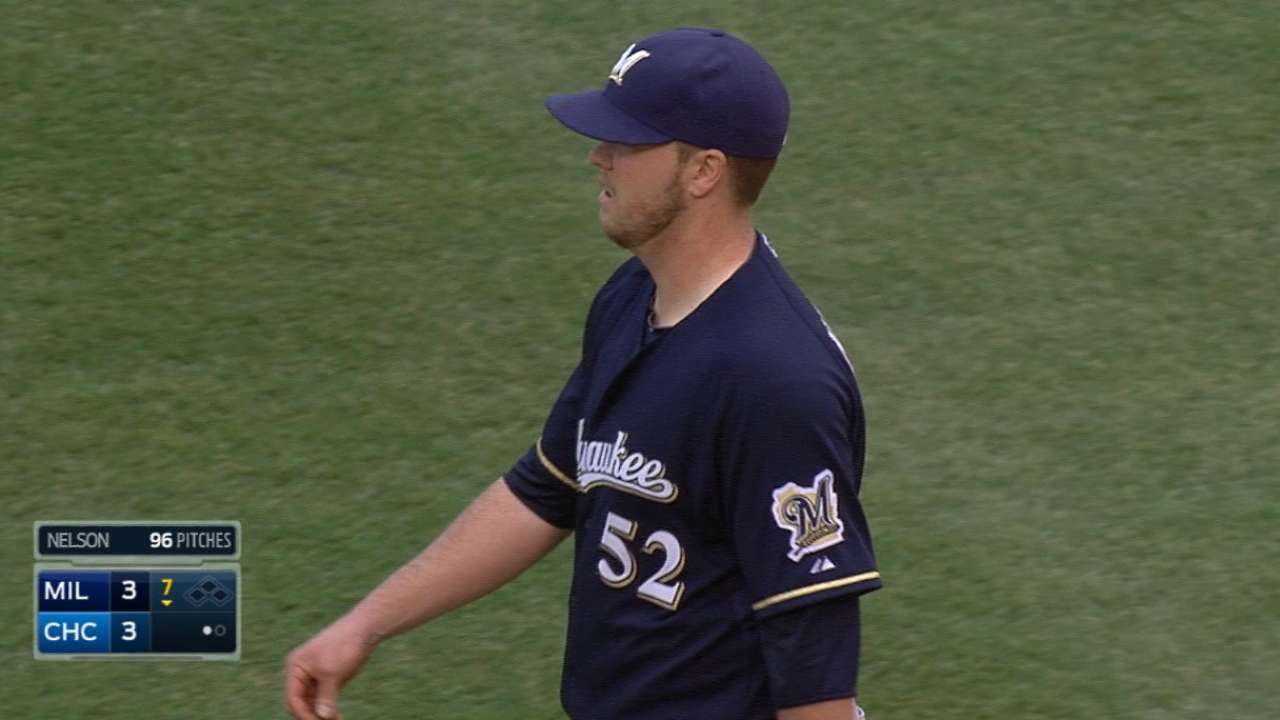 CHICAGO -- The Brewers' best starting pitcher to date worked without his best stuff Sunday to help his team finally take a series.
After lasting only 2 1/3 innings and surrendering seven earned runs in his previous start, Nelson limited the Cubs to three runs on seven hits in 6 2/3 innings for his team-best third quality start. He settled for a no-decision in a 5-3 Brewers win.
"I was just doing my best to try to get back to the way I was my first three starts," Nelson said. "It's not going to be easy every time out. It was a struggle today. It was a battle."
Brewers manager Ron Roenicke made the case that Nelson should have escaped with only one earned run.
The Cubs tied the game with two runs in the fifth inning, one scoring when Carlos Gomez took a creative route to Anthony Rizzo's RBI triple, and another when Kris Bryant's bloop RBI double popped out of second baseman Elian Herrera's glove.
Gomez saved further damage with a nice running catch to rob Cubs catcher Miguel Montero, but Roenicke made the case that the inning should not have gotten that far.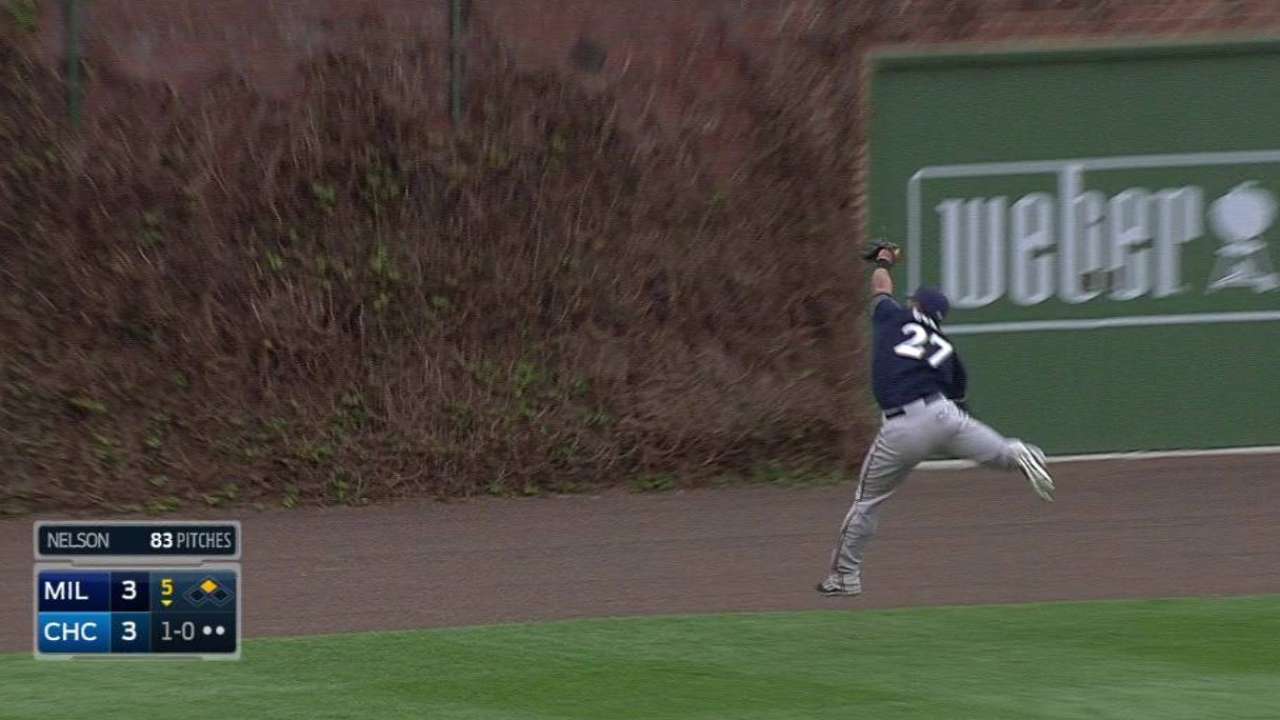 "Plus [Brewers catcher Martin Maldonado] had a chance to throw [Dexter] Fowler out on a steal, and we threw it high and wide. We gave them three [extra] outs that inning," Roenicke said. "With all the good things that happened today, it is nice to get out of here with a win. It would have been a tough loss. To let them back in the game like that, it would have been a tough loss."
After five turns through the starting rotation, Nelson is 1-2 but still owns the best ERA at 4.03.
"It's nice. This is a good team win today," he said.
Adam McCalvy is a reporter for MLB.com. Follow him on Twitter at @AdamMcCalvy. This story was not subject to the approval of Major League Baseball or its clubs.