Milestone outing doesn't go Cueto's way
Reds' ace allows season-high five runs in 200th start of career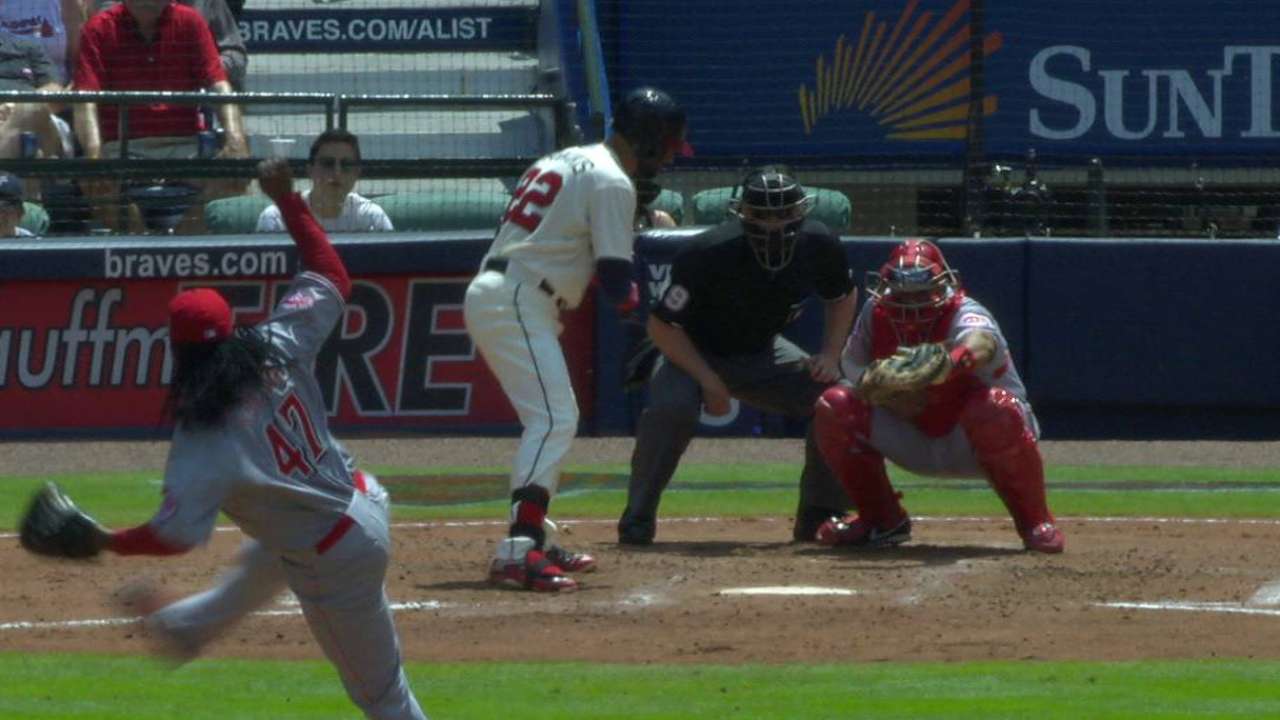 ATLANTA -- After pitching lights-out in April, Johnny Cueto began the month of May with a start he'd like to forget.
In the 200th start of his Major League career, the ace struggled with his command and gave up five runs on nine hits in six innings in the Reds' 5-0 loss to the Braves at Turner Field. He struck out two and walked one.
The loss came a little more than a year after Cueto dominated the Braves in eight shutout innings of three-hit ball in Atlanta on April 27, 2014. The Reds lost, 1-0, that day, and Cueto, who recorded 11 strikeouts, got a no-decision.
"It was a bad outing," Cueto said through a translator after the game. "Pitches just stayed up, they hit me well. I cannot think I'm going to be perfect the whole time. I just got a bad outing. I don't wanna think about anything else. It's just the way it is, and one day it's going to happen, and today it happened."
It was the first time this year that Cueto (2-3, 2.72 ERA) didn't pitch into the seventh inning. Five of the Braves' nine hits off Cueto were for extra bases -- three doubles and two home runs.
After giving up back-to-back doubles to Andrelton Simmons and Freddie Freeman with one out in the bottom of the first, Cueto surrendered a two-run homer to Kelly Johnson, and the Braves took a 3-0 lead.
Cueto also gave up a solo shot to Jonny Gomes in the third inning. Before Sunday, Cueto had allowed just three home runs and eight total runs in 37 innings.
With one out and Jace Peterson on first in the bottom of the sixth, Cueto was called for a balk, and Peterson moved into scoring position before scoring on a Cameron Maybin single. It was the third time this season Cueto had been called for a balk, a career high.
Despite his struggles on the mound, Cueto recorded one of the Reds' four hits with an infield single in the top of the fifth inning.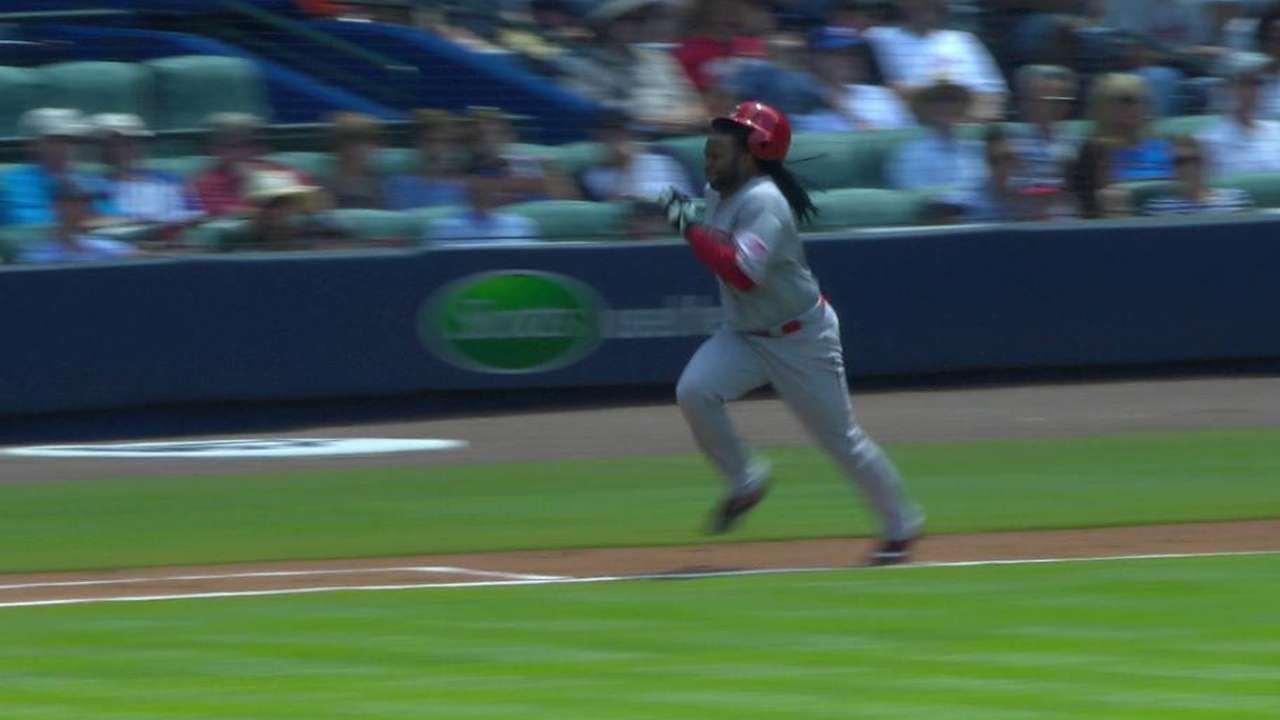 "I thought that one of the highlights of the game that otherwise didn't have much to celebrate was the at-bat where he fouled off all the pitches and ends up beating out an infield hit in a game where we're down by four runs," Reds manager Bryan Price said. "And that tells you a lot about Johnny right there, is how he can continue to compete and try to get something started offensively by grinding out an at-bat. I know it doesn't mean a great deal when you lose 5-0, but it shows what kind of heart and spirit he has, what type of competitor he is. Today wasn't his day."
Aimee Sachs is a contributor to MLB.com. This story was not subject to the approval of Major League Baseball or its clubs.