Yanks-Sox HBPs draw umpires' warning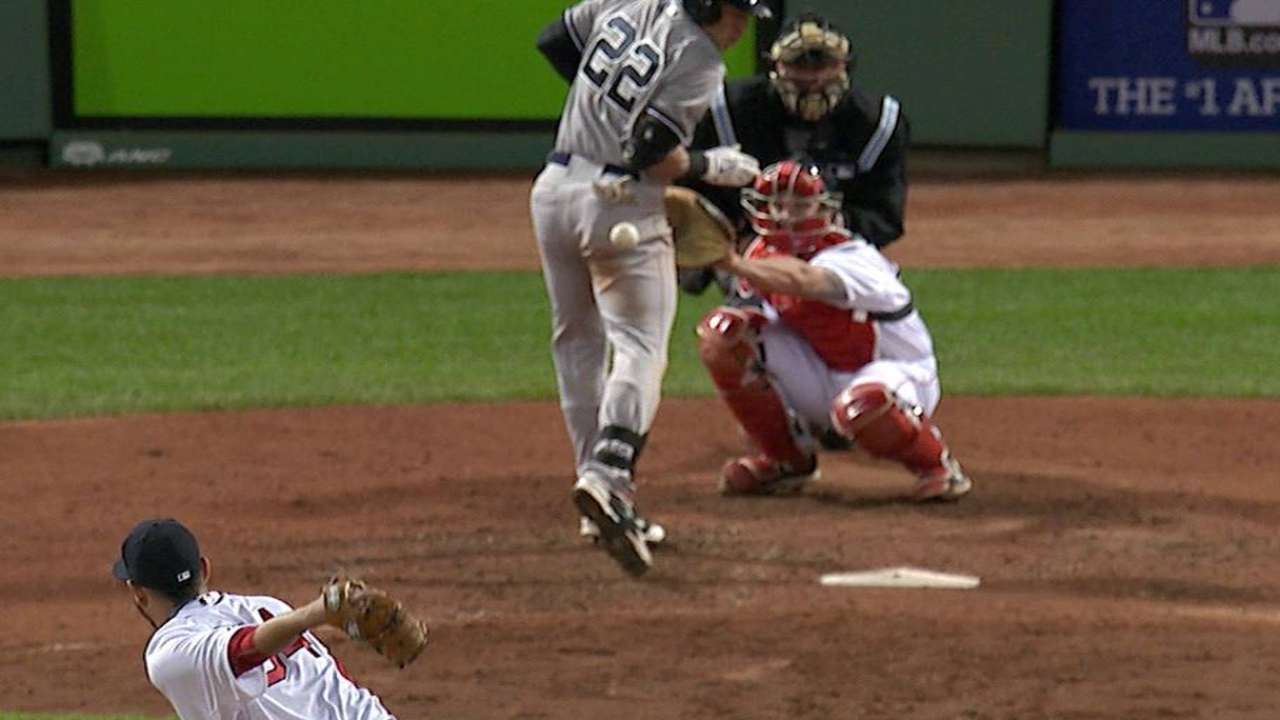 BOSTON -- The Yankees-Red Sox rivalry has seen more than its fair share of testy moments over the years, and Sunday's 8-5 Yankees victory at Fenway Park provided yet another.
Umpires issued warnings to both benches in the eighth inning after Red Sox reliever Edward Mujica hit Jacoby Ellsbury -- who was 4-for-4 at that point -- in the backside on a 3-0 fastball. The hit-by-pitch appeared to anger multiple players on the Yankees bench, including pitcher CC Sabathia, who began approaching the top of the dugout before manager Joe Girardi moved him back down the stairs.
Girardi called Mujica's pitch "fishy." Ellsbury expressed fewer doubts about whether it was intentional.
"You throw one up and in, and then 3-0 you come at me," Ellsbury said. "I don't really care what they're trying to do over there, but just what we're trying to do, so I just took my base and let them know I didn't appreciate it."
Mujica said the slider simply slipped out of his hand and maintained that the inside pitches were a strategic counter to the Yankees' earlier success on offense.
"I don't know why they got upset. Sometimes those things happen," Mujica said. "It's unbelievable, because they get mad, they're winning the game, 8-5, in that situation."
Tensions had already begun mounting in the sixth inning, when Adam Warren plunked Hanley Ramirez with a fastball to the hip. Ramirez looked visibly upset as he slowly made his way to first base, and the Boston lineup went on to break out for five runs in the frame.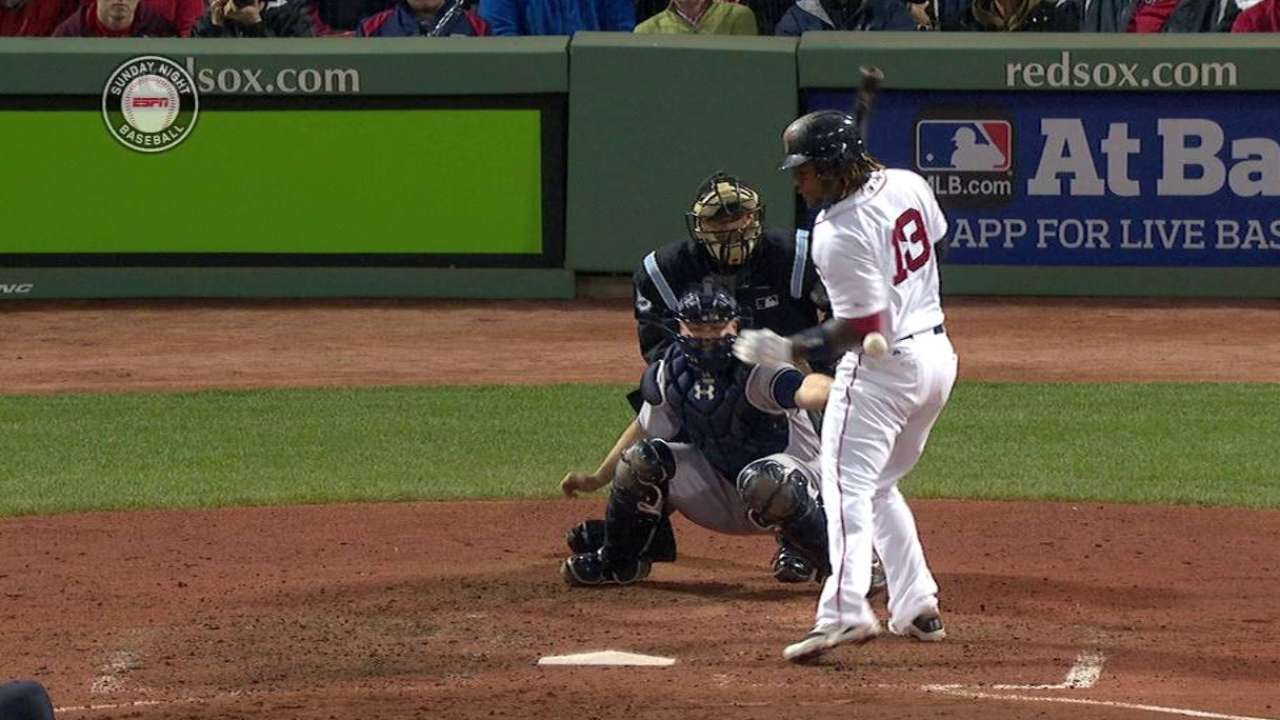 Yankees players were surprised by Ramirez's reaction.
"I didn't think it was a situation where we would try to hit him," Warren said. "I'm not sure why he thought that, but I felt like we were trying to go inside to him and it just got away from me a little bit. So yeah, I was a little surprised."
Red Sox teammate David Ortiz was a bit more understanding, stressing that he did not believe Warren had meant to strike Ramirez with the pitch.
"The intensity's always there, especially when you play against the Yankees," Ortiz said. "Some things happened during the game that kind of get the fire going."
Chase Headley was hit by Red Sox rookie Dalier Hinojosa in the ninth, but there were no ejections.
Alec Shirkey is an associate reporter for MLB.com. This story was not subject to the approval of Major League Baseball or its clubs.