Red Sox win challenge of inning-ending DP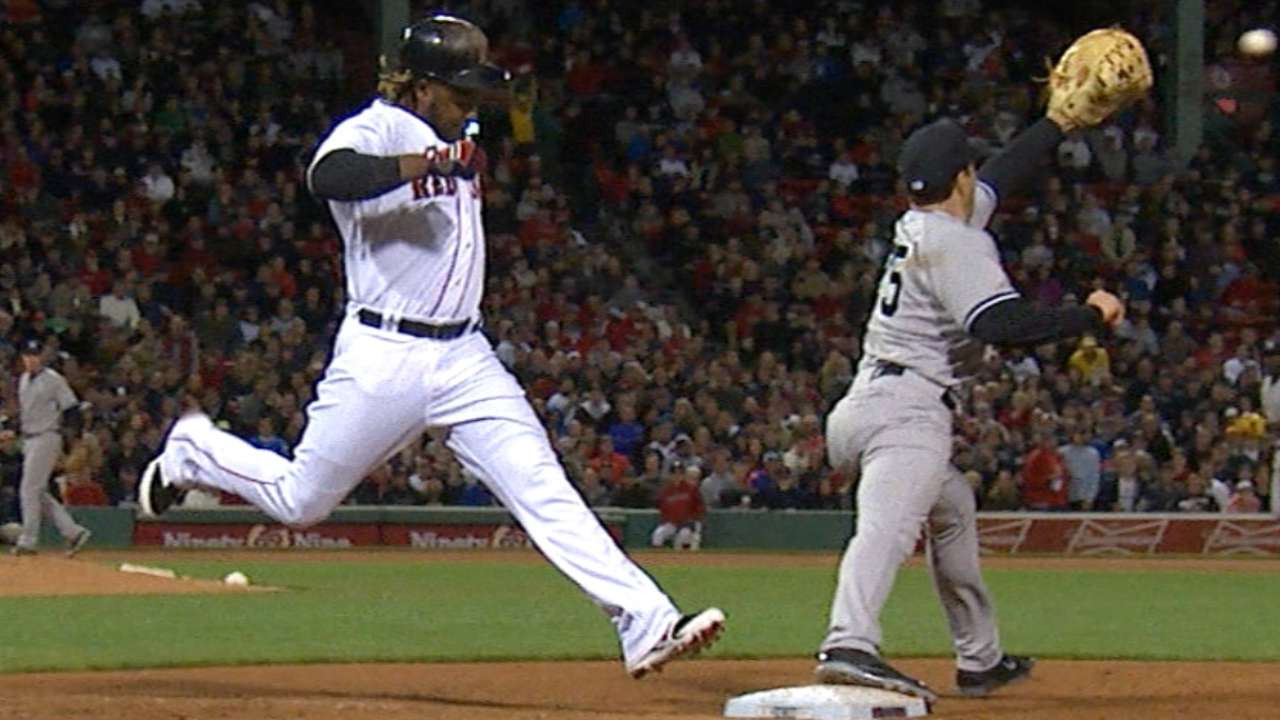 BOSTON -- Red Sox manager John Farrell successfully challenged a call at first base in the bottom of the fourth inning of Sunday night's game against the Yankees.
With runners on first and second, Hanley Ramirez hit a ground ball to shortstop in what was originally ruled a 6-4-3 double play to end the inning.
The Yankees left the field to return to their dugout for the top of the fifth, but Farrell called for a review, and after approximately three minutes and 12 seconds, the call was overturned and players had to return to the field.
While the call kept the inning going, it proved to be fruitless. Following a handful of warmup pitches by Yankees starter Adam Warren, Pablo Sandoval then grounded out to shortstop on a 3-0 pitch to end the fourth.
Quinn Roberts is a reporter for MLB.com. This story was not subject to the approval of Major League Baseball or its clubs.