Blue Jays squander lead after early surge
Hutchison allows six over 4 1/3 innings after being spotted 6-1 lead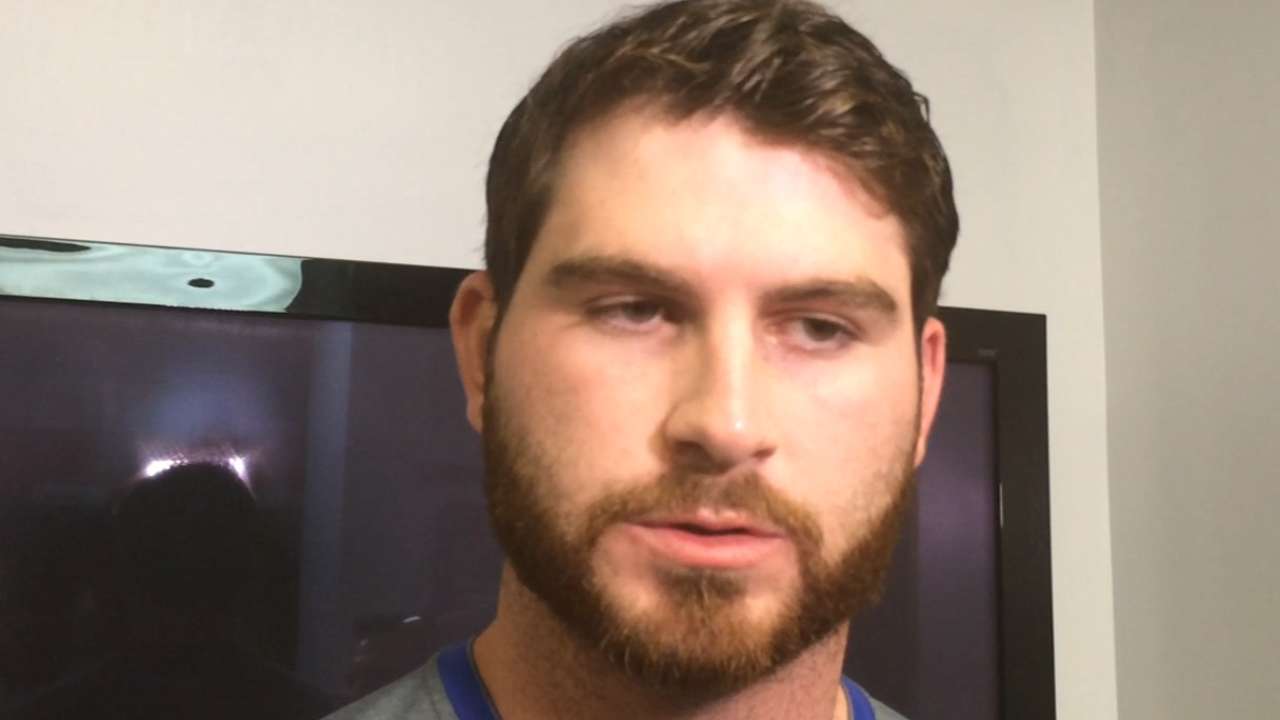 CLEVELAND -- It's easy to forget a bad dream when it's an isolated incident. Get out of bed, brush your teeth, go about your day's business and shake it off.
When that bad dream becomes a recurring one, it becomes hard to ignore.
Blue Jays starting pitcher Drew Hutchison knows the feeling. In Sunday afternoon's 10-7 loss at Cleveland, Hutchison's offense had spotted him a six-run lead by the fourth inning. It was the fourth time this season that his offense scored at least four runs by the fourth inning, while Hutchison was unable to make it out of the fifth.
The Blue Jays had spotted Hutchison the sizable lead by means of a six-run fourth inning, in which they sent 10 batters to the plate.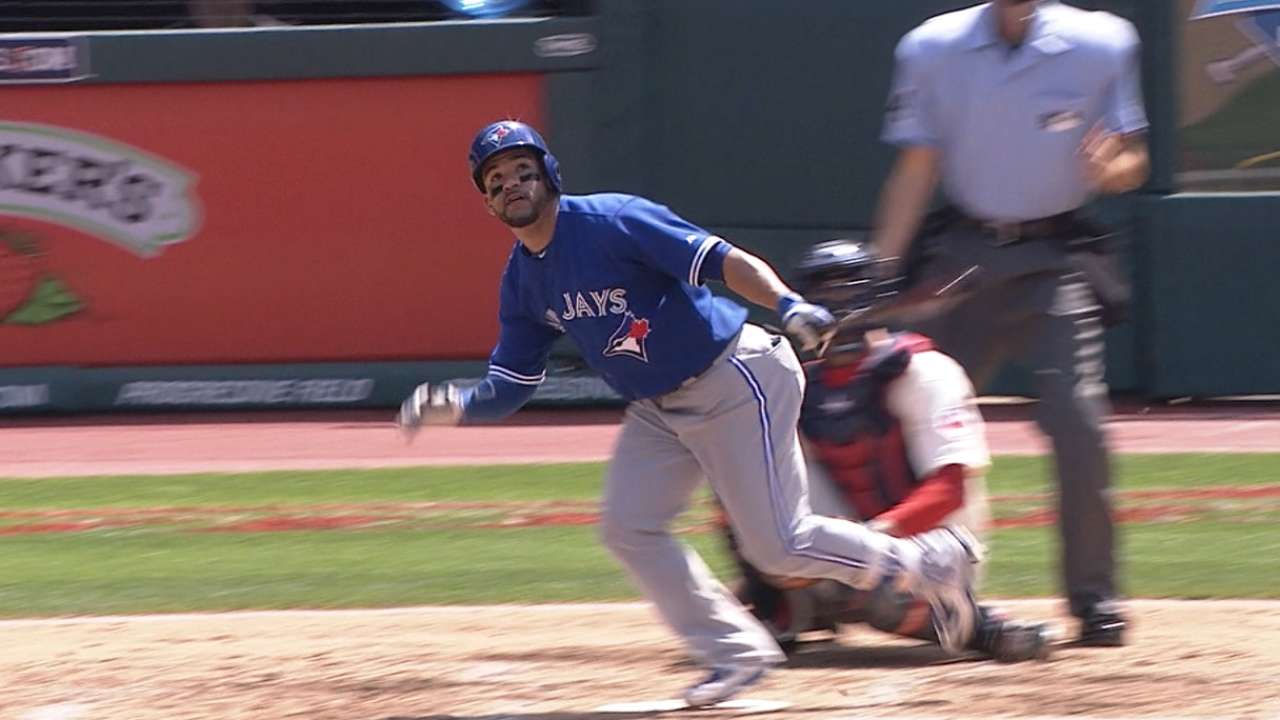 And a six-run, 10-batter fifth inning is exactly what did the Blue Jays in.
It all started, of course, with a broken bat bloop down the first-base line, picked up by the Indians' ball boy for a ground-rule double.
"I thought I went out there and tried to find the zone in the fifth," Hutchison said. "I got ahead, I thought I made a good pitch. He just broke his bat and the ball stayed down the line."
Hutchison came back to strike out Brett Hayes, but an eight-pitch walk to the No. 9 hitter, Michael Bourn, is when the wheels began to fall off.
Jason Kipnis stroked an RBI single. Jose Ramirez followed it up with an RBI double roped into the right-center-field gap. After 4 1/3 innings, Hutchison's day was over, with another lead relinquished.
"I came back and made good pitches to the next guy [after the leadoff double]," Hutchison said. "It's just frustrating. You need to get the job done. It's that simple. Gave up a 3-2 walk, a double and that was it."
The Blue Jays' big inning was a comedy of errors for the Indians, while the Tribe's big frame came about as a result of a pitcher not making his pitches.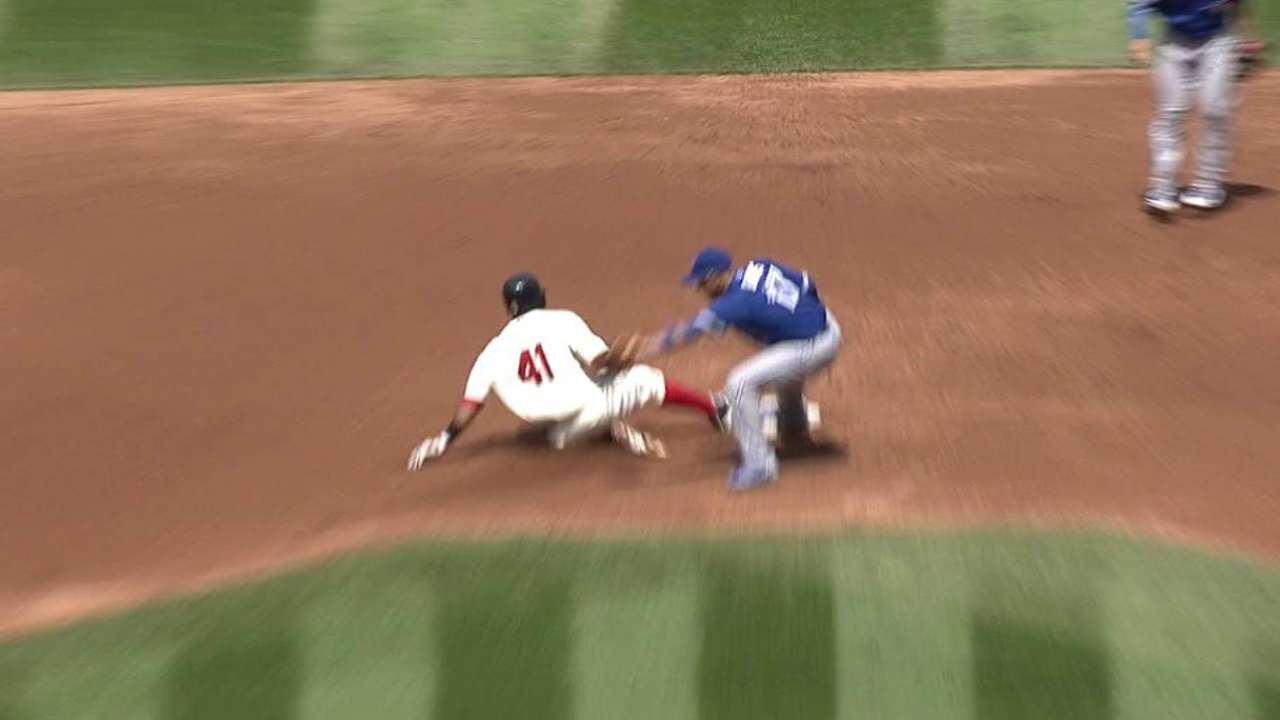 Hutchison has averaged 6.83 runs of support per start, the sixth-highest mark in the Majors this season. His ERA, after Sunday's start, sits at 7.47.
"I've got no idea," Blue Jays manager John Gibbons said when asked what he thinks is going on with Hutchison. "It is troublesome. He hasn't been sharp. He's won a couple games, OK, lose a couple, OK, but then he's struggling. I can't put a finger on it right now. Maybe he's trying too hard. Maybe he's pressing a little bit. I don't know. But he hasn't been good."
August Fagerstrom is an associate reporter for MLB.com. This story was not subject to the approval of Major League Baseball or its clubs.