Proud dad Johnson leads Braves' offense
After greeting son at third base before game, utility man homers in first inning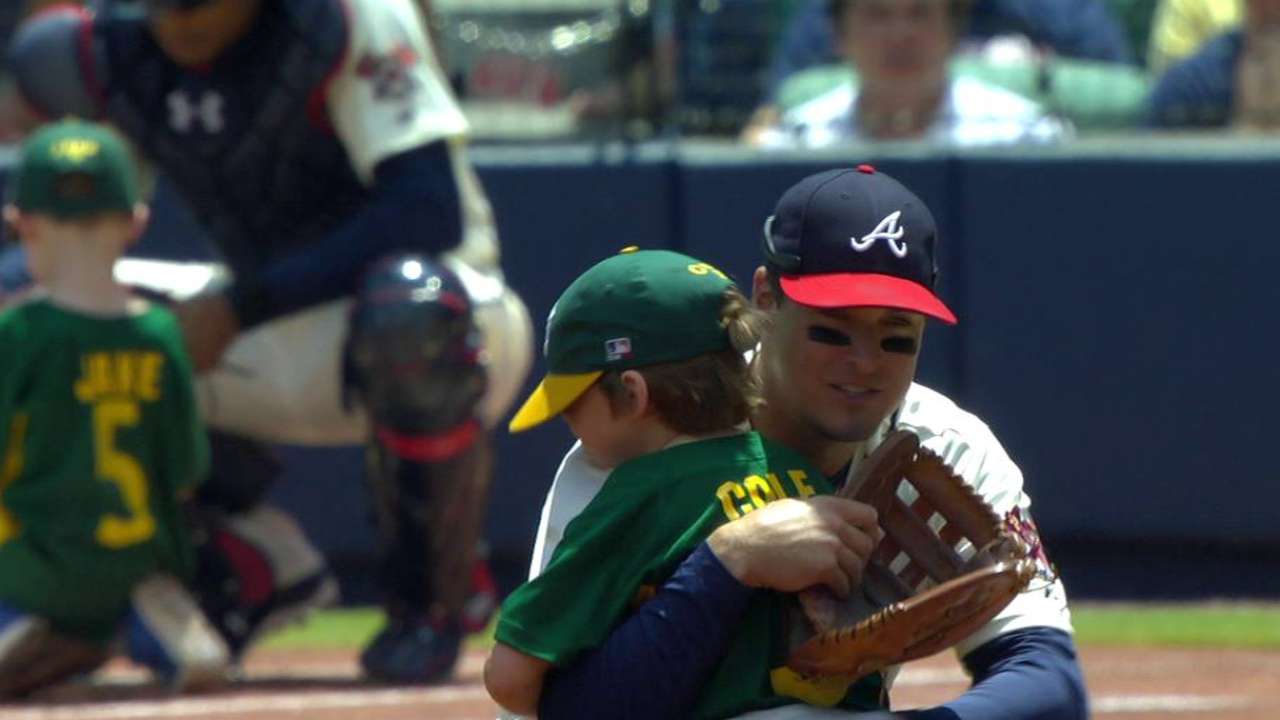 ATLANTA -- Throughout his Major League career, there have been numerous instances in which Kelly Johnson has participated in a pregame ceremony that allows members of a local youth baseball team to stand at a specific position before the home team takes the field.
But some emotion was added to the experience on Sunday, when Johnson came out of the home dugout at Turner Field and ran toward his son, Cole, who was standing and waiting for his father to arrive at third base.
"I tried not to make a big deal out of it because I didn't want to freak him out, but he did a good job," Johnson said. "Their whole team had a blast."
Shortly after Cole and the rest of his Roswell Athletics teammates returned to their seats, Johnson drilled a two-run home run that highlighted the three-run first inning the Braves produced against Johnny Cueto in Sunday's 5-0 win over the Reds.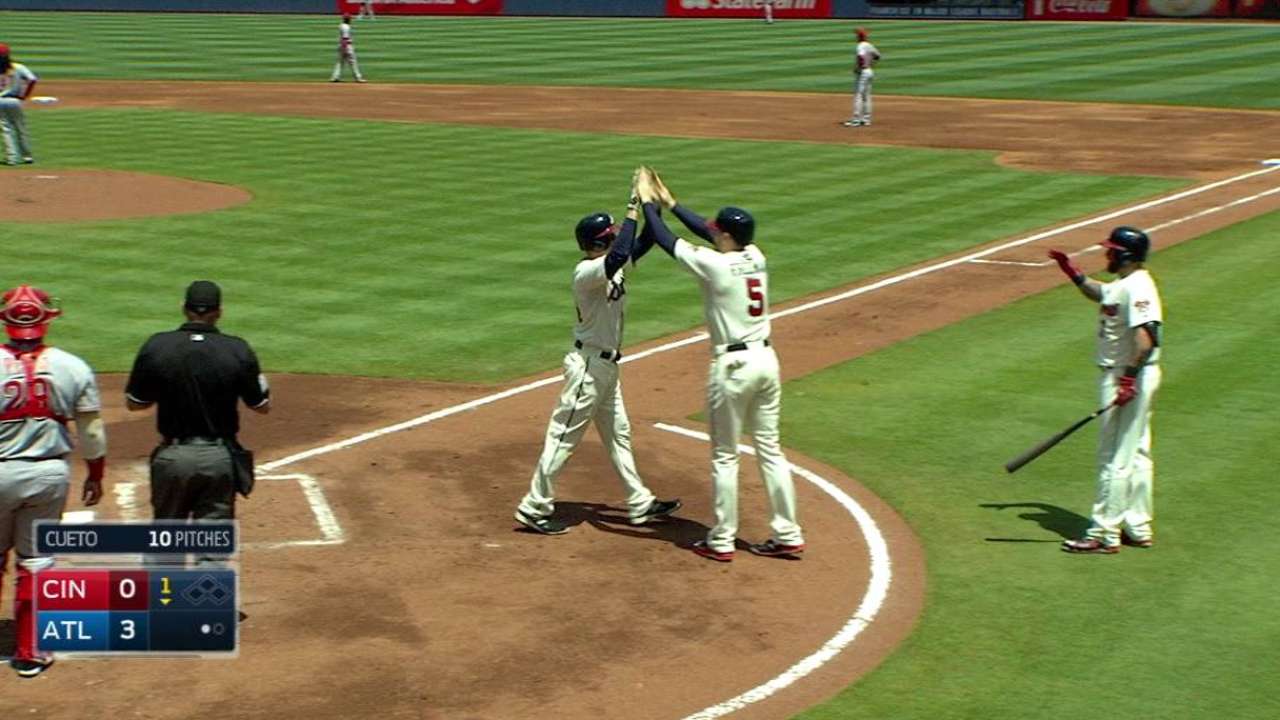 "It's always nice to show off," Johnson said. "You never know if that is going to happen. You just play the game, but when stuff like that happens, you are just shaking your head a little bit. You're just speechless."
Braves manager Fredi Gonzalez had been planning to rest Johnson after he started his seventh straight game on Saturday night. But after re-evaluating his plan, Gonzalez opted to place his red-hot 33-year-old utility man back in the lineup again.
After Andrelton Simmons and Freddie Freeman notched consecutive one-out doubles against Cueto, Johnson capped the first-inning barrage with his two-run shot. Johnson has tallied three of his team-high five home runs over the course of his past 26 at-bats.
Gonzalez also was rewarded for choosing to start Jonny Gomes in left field, despite the fact the Reds were starting a right-handed pitcher. Gomes, who had been out of the lineup for each of Atlanta's previous six games, gave starting pitcher Julio Teheran a four-run advantage with the solo homer he hit off Cueto in the third inning.
Mark Bowman is a reporter for MLB.com. This story was not subject to the approval of Major League Baseball or its clubs.