Guthrie pleased with command, not results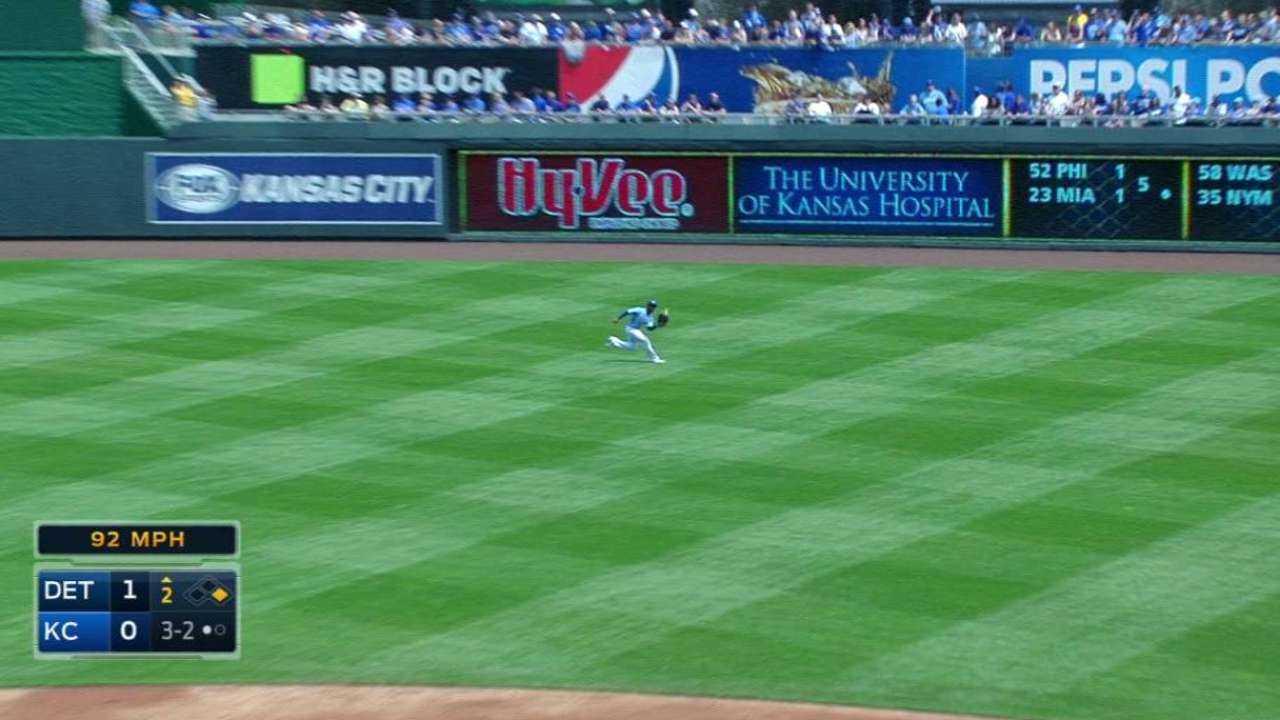 KANSAS CITY -- Royals right-hander Jeremy Guthrie gave up a season-high six runs and saw his ERA balloon to 6.52 in a 6-4 loss to the Tigers on Sunday. But manager Ned Yost says he will continue to have a long leash with his veteran starter.
"It's the third day in May," Yost said. "Jeremy Guthrie was one of the better pitchers we had in the second half last year. Hitters have slumps and pitchers have slumps. You have to allow them, especially when they're veteran guys, to work through slumps.
"I thought he threw the ball better today than he did last time, and I thought he threw the ball better last time than he did the time before. We're making progress."
Guthrie, too, seemed confused by the results on Sunday, considering he felt he had his best command in weeks.
"Today was much, much better than the last couple of starts," Guthrie said. "I wish it could have translated into getting more outs and being more effective."
Guthrie was constantly ahead of hitters, throwing 58 of his 85 pitches for strikes, a better than 2-to-1 ratio.
"I wish I had finished them off better," he said. "My stuff allowed me to get ahead of hitters.
"Obviously the big thing was the home run [to Miguel Cabrera] -- that wasn't a good pitch. But I just wasn't able to have the ability to get guys out with two strikes. For me, I feel like if I can execute my pitches, I feel like I have a chance. You can build off that."
Overall, though, Guthrie said he has no reason to be discouraged.
"I'm just working," he said. "Today was a better day in terms of execution, but a worse day in terms of results."
Jeffrey Flanagan is a reporter for MLB.com. Follow him on Twitter at @FlannyMLB. This story was not subject to the approval of Major League Baseball or its clubs.