Mom's hard work pays off for Morse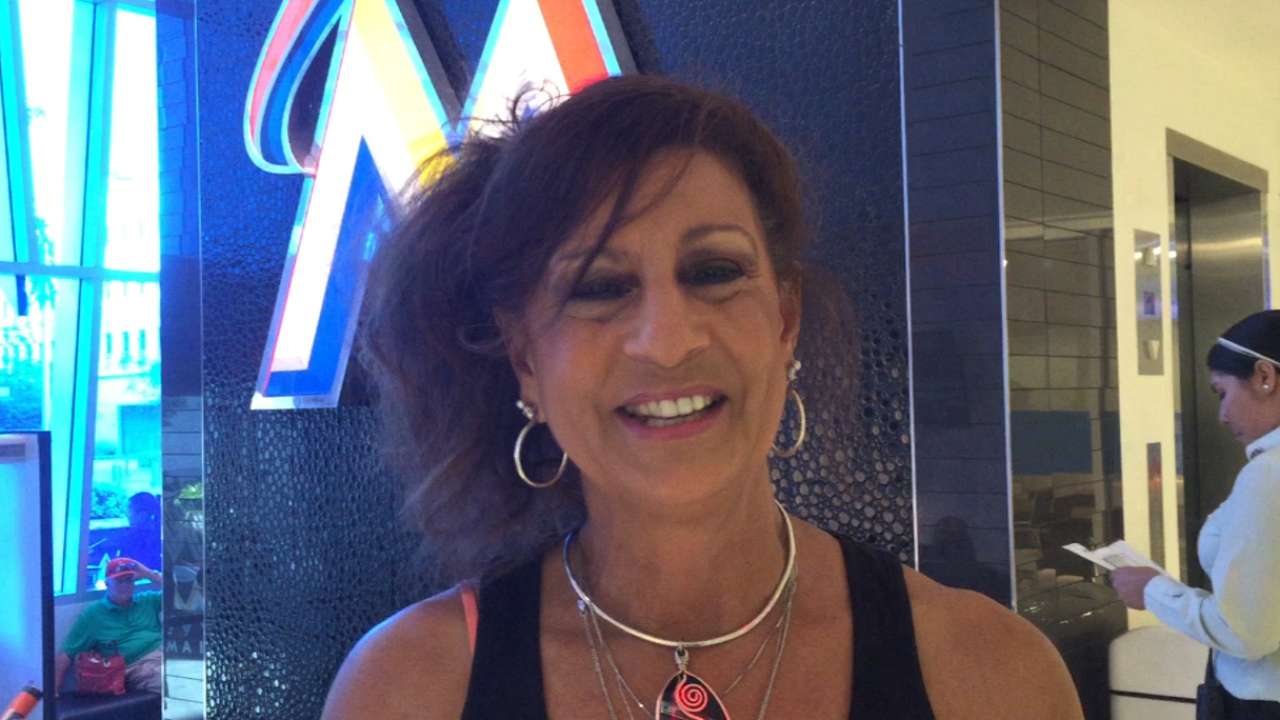 MIAMI -- No matter where Michael Morse played, he never lost touch with his South Florida roots.
So when the 33-year-old became a free agent in the offseason, Morse embraced the chance to play for his hometown team, signing a two-year deal with the Marlins.
A Plantation, Fla., native, Morse and his family call the opportunity a "dream come true."
Being close to family is special, especially on occasions like Mother's Day.
"Mother's Day, when you're away, it has a lot of meaning, but your mother is not there," the first baseman said. "To be home and to have my mom be a part of this -- I can wear pink that day. And for her to be in the stands, it's definitely a good experience for me."
Throughout Morse's playing career, his mother, Arlene, made so many sacrifices. After work, she'd drive her son sometimes up to an hour away to practice.
"My mom never really missed a game," Morse said. "She never really missed a practice. Growing up, she always made sure I had everything for baseball. She was always present."
Morse played multiple sports growing up -- baseball, football, basketball, soccer, tennis and roller hockey. In high school, it became evident baseball was the path he would follow.
"All the work, dedication, taking him to the field," Arlene said. "All the practices and games that we did. Going all the way to the Boca Bandits. It's paid off."
Growing up, Morse frequently attended Marlins games at Sun Life Stadium. He was on hand for the inaugural game in 1993, and he also was in the stands for the 1997 World Series.
"We have all the little memorabilia things from Opening Day," Arlene said. "We came to the World Series, too. It's now like a big circle. He's playing with the Marlins."
Morse was drafted by the White Sox in the third round of the 2000 First-Year Player Draft.
At the big league level, he played for the Mariners, Nationals, Orioles and Giants before signing with Miami.
Morse was a World Series hero with San Francisco last year. Arlene went to World Series games in San Francisco, but she wasn't in Kansas City for Game 7. In the final game, Morse collected the game-winning RBI single.
Arlene watched the final game at her home in Plantation. Too nervous, she didn't sit down for hours. Instead, she was pacing back and forth in the living room.
"I can't express how proud I've been of him," Arlene said. "It's been hard work, a journey, being on all the different teams. To me, it's paid off."
Joe Frisaro is a reporter for MLB.com. He writes a blog, called The Fish Pond. Follow him on Twitter @JoeFrisaro. This story was not subject to the approval of Major League Baseball or its clubs.