D-backs stick with Marshall through struggles
Arizona trying to use reliever in low leverage spots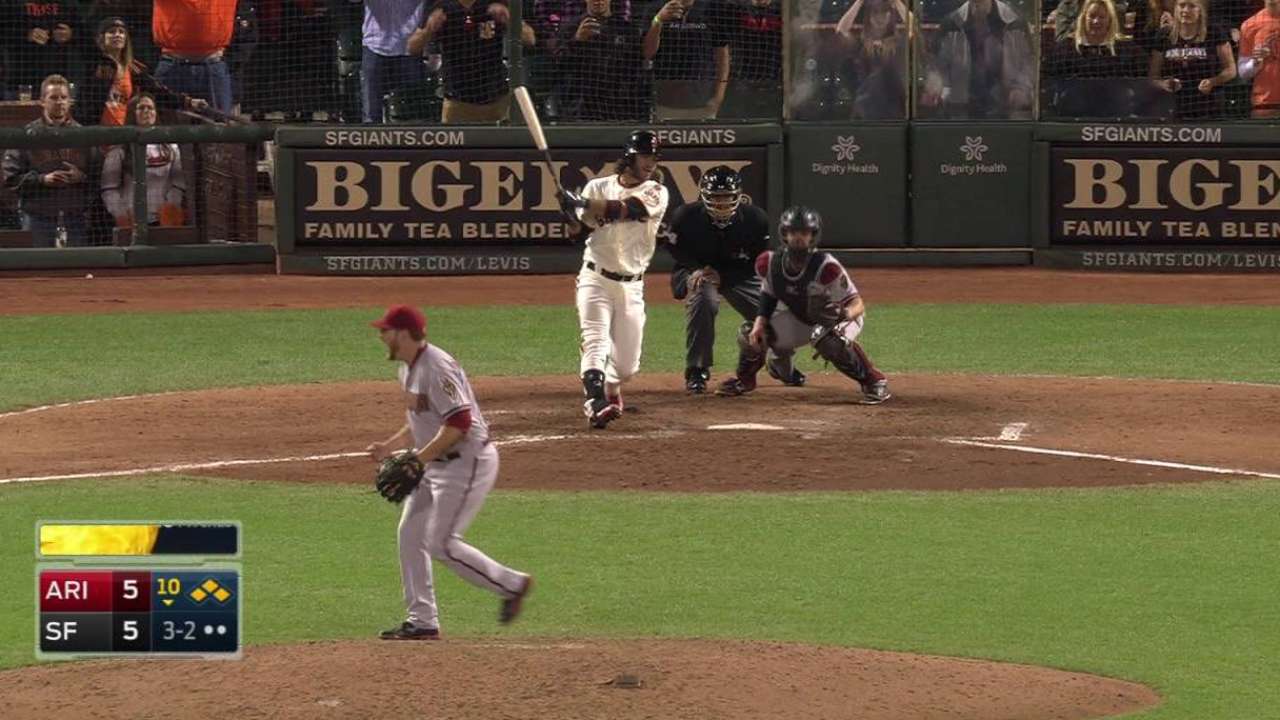 LOS ANGELES -- The D-backs have not lost faith in reliever Evan Marshall, but they are going to pitch him in less crucial situations while he irons out his struggles.
That plan went by the board Sunday when the D-backs found themselves down to their last couple of pitchers, and Marshall was summoned in the 12th. After a 1-2-3 inning, he gave up a home run to Yasmani Grandal as the Dodgers walked off with the 1-0 win.
Marshall was outstanding last year as a rookie, but this year he has a 7.45 ERA.
Saturday night, Marshall came on in the seventh with the D-backs holding a 4-3 lead. After retiring the first two batters of the inning, he allowed a game-tying homer to Joc Pederson. A double by Justin Turner followed, and Howie Kendrick then drove in the go-ahead run with a single.
"It's a guy that we need to get right," D-backs manager Chip Hale said of Marshall. "It's important to our bullpen. We're going to probably bring him back, pitch him a little earlier in the game and try to make sure that he can be consistent, because he'll throw two, three, four really good located pitches with good sink and then all of a sudden he'll throw that one like the Kendrick at-bat."
Marshall left a pitch up and over the plate to Kendrick, missing his spot.
The D-backs are hoping that pitching in less pressurized situations will relax Marshall and allow him to recapture his form from last year. Then they'll be able to move him back into the later innings.
"Like I said, two, three good ones and then one or two bad ones and that one bad one to those good hitters isn't going to cut it," Hale said.
That was evident again Sunday.
"Really I was trying to go out there and do my part," Marshall said. "I had a good first inning and Grandal was able to get a ball in the air. The ball is traveling well here in this series."
Steve Gilbert is a reporter for MLB.com. Read his blog, Inside the D-backs, and follow him on Twitter @SteveGilbertMLB. This story was not subject to the approval of Major League Baseball or its clubs.