Pence launches homers in first on-field BP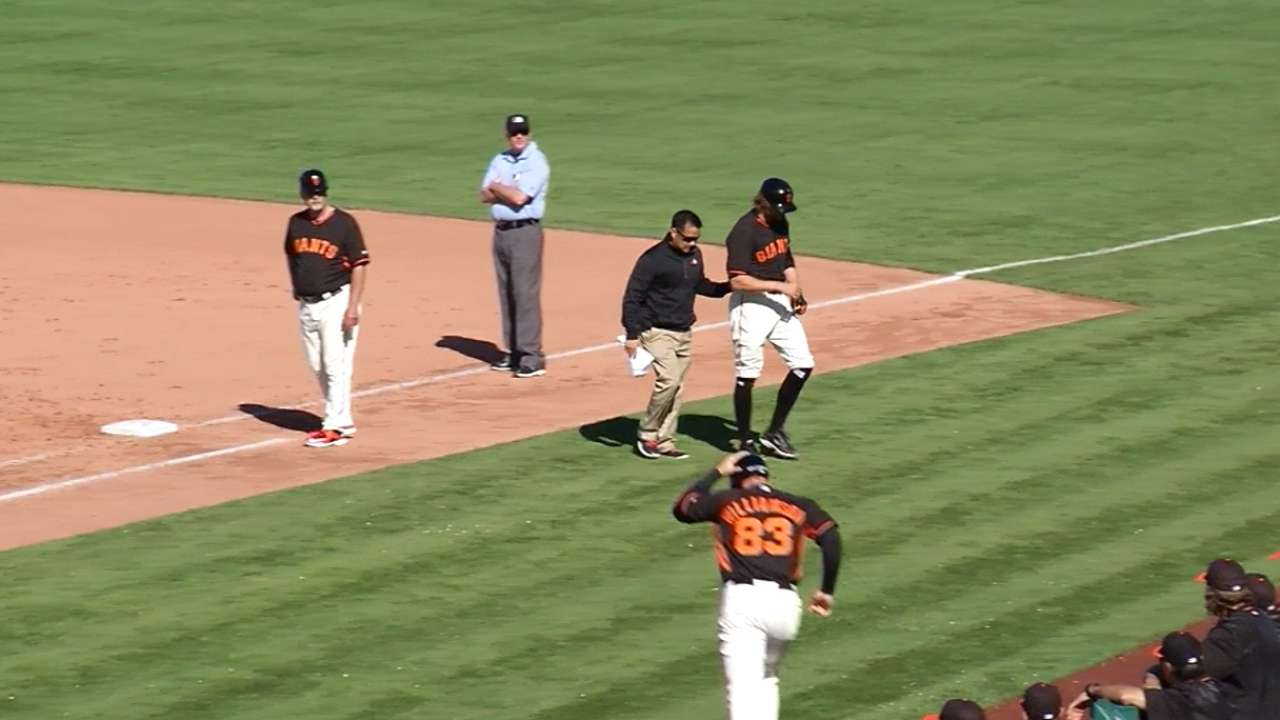 SAN FRANCISCO -- Giants right fielder Hunter Pence took pregame batting practice on the field Sunday for the first time since breaking his left arm in Spring Training.
Pence took three rounds of batting practice and hit three home runs, one into the left-field stands and two to the left-center seats.
"I'm working every day to get better," Pence said after batting practice.
Giants manager Bruce Bochy said Pence will take batting practice and "do all the baseball activities" for the next few days.
"The progress he's made the last few days, he's pretty much gotten over the hump, turned the corner," Bochy said. "He's letting it go now."
Bochy said he should have "a pretty good idea" in a few days about when and where Pence will begin his rehab assignment. Sending Pence initially to extended spring camp in Arizona is a possibility, he said.
"We'll talk about it," Bochy said. "We haven't made that decision yet. It certainly is something we could do."
• Rookie manager Jose Alguacil is off to a rough start with the Giants' Double-A Richmond affiliate, and Bochy called him earlier in the week to lend some support. The Flying Squirrels lost their franchise-record 15th straight game Sunday, falling to 3-17.
"It's been a tough go there for him," Bochy said. "We've all been through it. Here we went through a tough start. More than anything, just stay behind your guys. Augie and I talked about different things. He'll be their rock there. He'll be the guy that keeps them together."
Alguacil is in his ninth season in the Giants organization, the first eight as a Minor League instructor. He was a Minor League infielder with the Giants from 1993-98.
Eric Gilmore is a contributor to MLB.com. This story was not subject to the approval of Major League Baseball or its clubs.