Iglesias aims to play despite groin tightness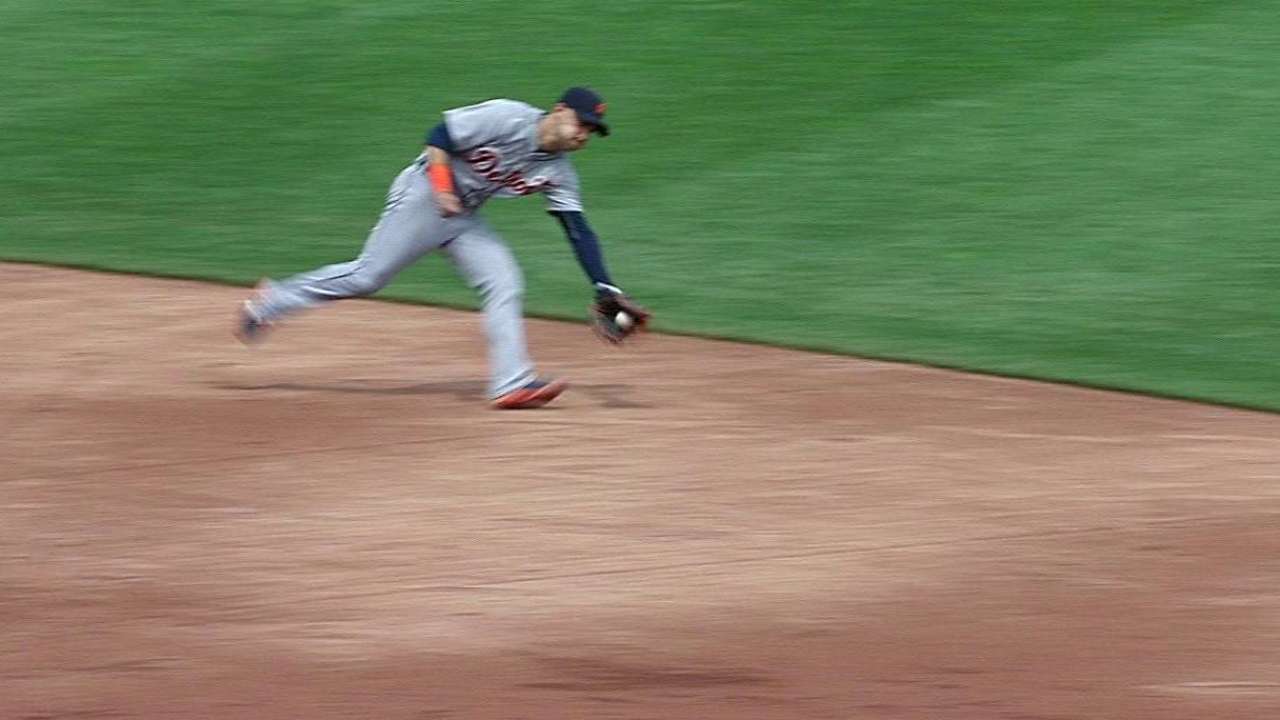 KANSAS CITY -- Tigers shortstop Jose Iglesias continued his early-season highlight reel in Sunday's 6-4 win over the Royals with a twirling play up the middle, but his defensive wizardry might be on hold after leaving the series finale with left groin tightness.
Iglesias, who is listed as day to day, is optimistic he'll be able to play in Tuesday night's series opener against the White Sox. Part of the reason he left Sunday's game in the sixth inning with a 6-0 Tigers lead was to better his chances to play through it.
"Talking with the [medical staff], we decided to be smart about it and not let something else happen," Iglesias said. "Be smart, and think long-term."
Iglesias said he had some soreness on Sunday morning, but nothing severe. The groin tightened when he ran out a third-inning infield single, and worsened when he tried to slide back into second base a couple of batters later on an Ian Kinsler grounder to short.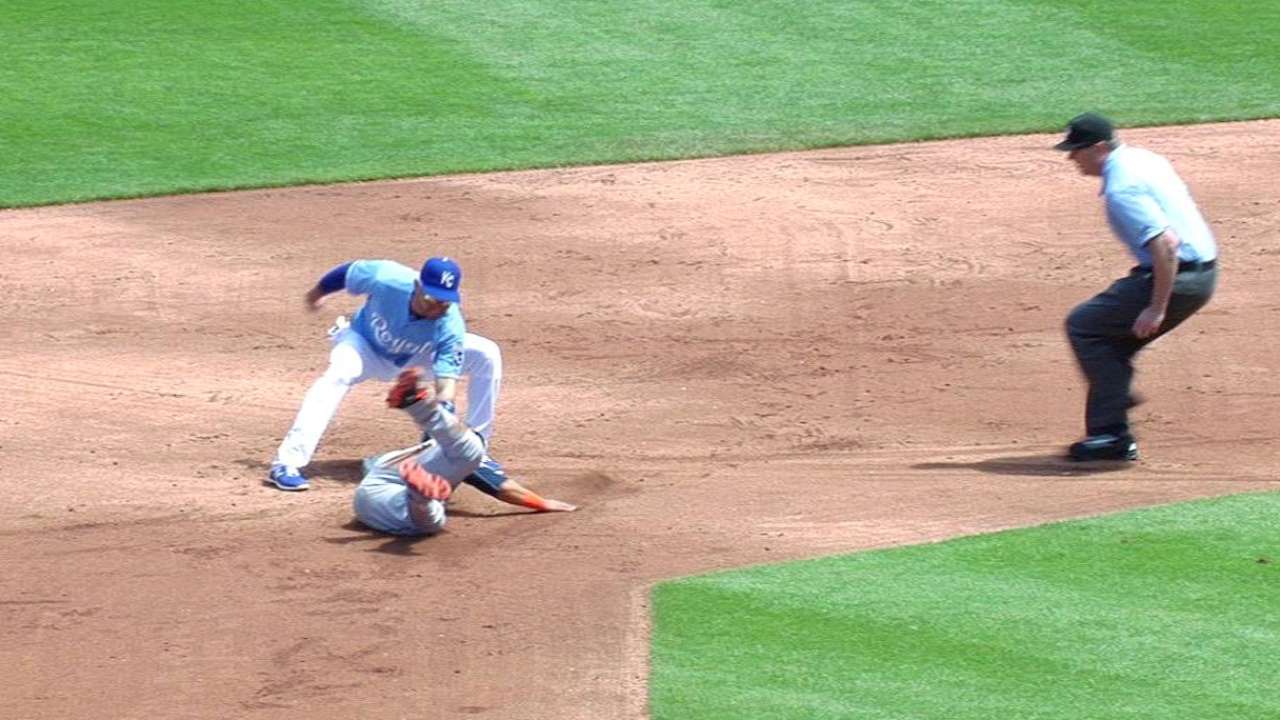 "The tag at second doesn't help much, and a quick turnaround on the double play that they made," he said. "A lot of quick movement early, but it should be fine."
The first obvious sign came when Andrew Romine pinch-hit for Iglesias in the sixth. Romine stayed in the game at shortstop in the bottom of the inning.
"I wasn't feeling great," Iglesias said, "but it should be fine by Tuesday."
The Tigers have experienced a defensive rejuvenation this season thanks in large part to the return of Iglesias, who missed last season with stress fractures in both shins. The shins have been the main focus of attention with his health since Spring Training, and manager Brad Ausmus has made a point to give Iglesias an occasional game off to try to temper the potential wear and tear. The concern was part of the season Detroit has carried two utility infielders on the bench since breaking camp a month ago.
Still, Ausmus said this weekend that Iglesias has been healthy enough that he no longer has to regularly ask him how he's feeling.
Jason Beck is a reporter for MLB.com. Read Beck's Blog and follow him on Twitter @beckjason. This story was not subject to the approval of Major League Baseball or its clubs.