Injured Moreland to begin throwing Monday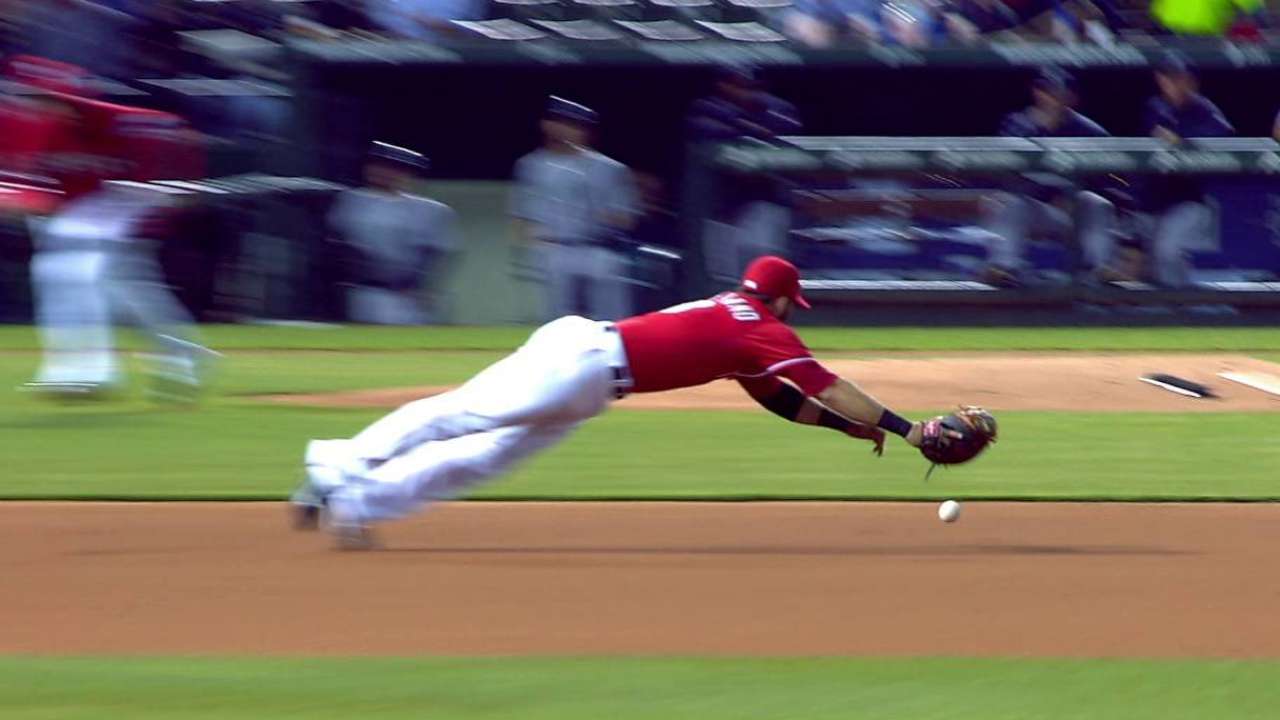 ARLINGTON -- Rangers first baseman Mitch Moreland will travel with the Rangers as they go to Houston for a three-game series beginning Monday as he continues to recover from left elbow surgery.
Moreland said he will get the sutures in his arm removed either Monday or Tuesday and begin throwing again that same day. He is eligible to come off the disabled list May 13.
"I feel great. I'm ready to go," Moreland said. "I can swing right now, but it's probably not smart. I feel like I could do anything right now."
Moreland was unsure whether he would go on a Minor League rehab assignment, although Rangers manager Jeff Banister thinks he should before returning to the team.
"I would think that it's necessary," Banister said. "We'll have that conversation. But that's just my opinion, to get the at-bats and to see the pitching. It's hard enough to hit at the Major League level."
Kyle Blanks, who was called up when Moreland went on the disabled list on Wednesday, has batted .417 (5-for-12) with two home runs and 4 RBIs in his first three games with the Rangers. He tied a career-high four hits in Saturday's 8-7 win over the A's and homered in the first two games of that series.
"He's a strong man. Just shake his hand one time. I've got strong hands, big hands and he dwarfs mine," Banister said. "As a pitcher, I'm sure the vision of [him] is a big strike zone, but one where you don't want to leave [the ball] in an area of vulnerability. He's shown up well."
Although he currently serves as a first baseman and designated hitter for the Rangers, Blanks has played 165 of his 263 career games in the outfield -- 108 in left and 57 in right. An issue with his Achilles tendon kept him from playing the outfield this Spring Training, but he does have experience there.
Banister talked with Blanks about the possibility of playing the outfield in Spring Training, but hasn't revisited the topic with him since. Whether Banister would consider playing him in the outfield when Moreland returns remains to be seen.
"I want him to settle in," said Banister. "With Moreland going down, we need a first base/DH option right now. Let's just let him settle in and play there and concentrate on swinging the bat. If we get to the point when Moreland comes back, we'll approach that and have that conversation at the appropriate time."
Christian Corona is a contributor to MLB.com. This story was not subject to the approval of Major League Baseball or its clubs.