Wieters unable to give specific return date
Working in extended spring training, catcher still feels some elbow soreness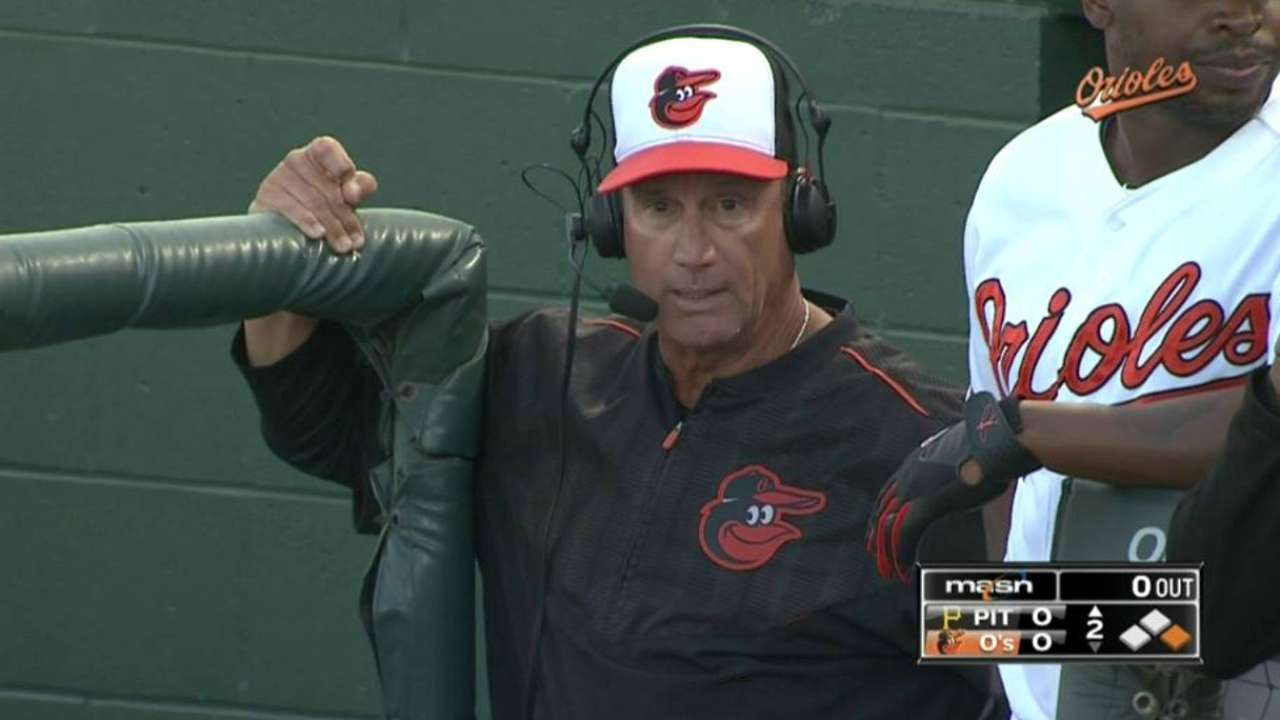 ST. PETERSBURG -- Catcher Matt Wieters, who is rehabbing from Tommy John surgery, addressed the media on Sunday and said he's still on an every-other-day catching schedule in extended spring training.
Wieters caught five innings Saturday and the biggest issue is still recovering in between games. There's no timetable for his return and the catcher won't put any public timeframe on it.
"I feel like we'll get there, hopefully sooner than later, but like I said, it's about getting it right now," Wieters said. "I've tried to push it all offseason and trying to get it ready as quick as possible, and the biology of my elbow just wouldn't let me get there, so now it's about letting it go at its own pace and try and push where we can and rest where we can, too."
Wieters said he still has a little elbow soreness and is trying to be smart with things. The Orioles won't send him out on a rehab assignment until he can at least catch back-to-back games.
"I'd like to be able to catch every day before [a rehab assignment], but it's something where we'll play it by ear and I'll try to extend it out to nine innings, and once we get there, we can do back-to-back," Wieters said of the plan for him in extended spring. "We'll see how the schedule goes and how everything goes before we look at a rehab assignment."
Wieters has been with the Orioles all series, watching games from the dugout. He hasn't played a Major League game in almost a year.
"It's not easy, and especially being here," he said. "It's good to be around the guys, but it's hard watching it on TV every night. But we know that we've got to get it right before we come back."
Brittany Ghiroli is a reporter for MLB.com. Read her blog, Britt's Bird Watch, and follow her on Facebook and Twitter @britt_ghiroli. This story was not subject to the approval of Major League Baseball or its clubs.