McClendon: Walker enduring growing pains
Mariners manager confident young righty will be 'pretty good finished product'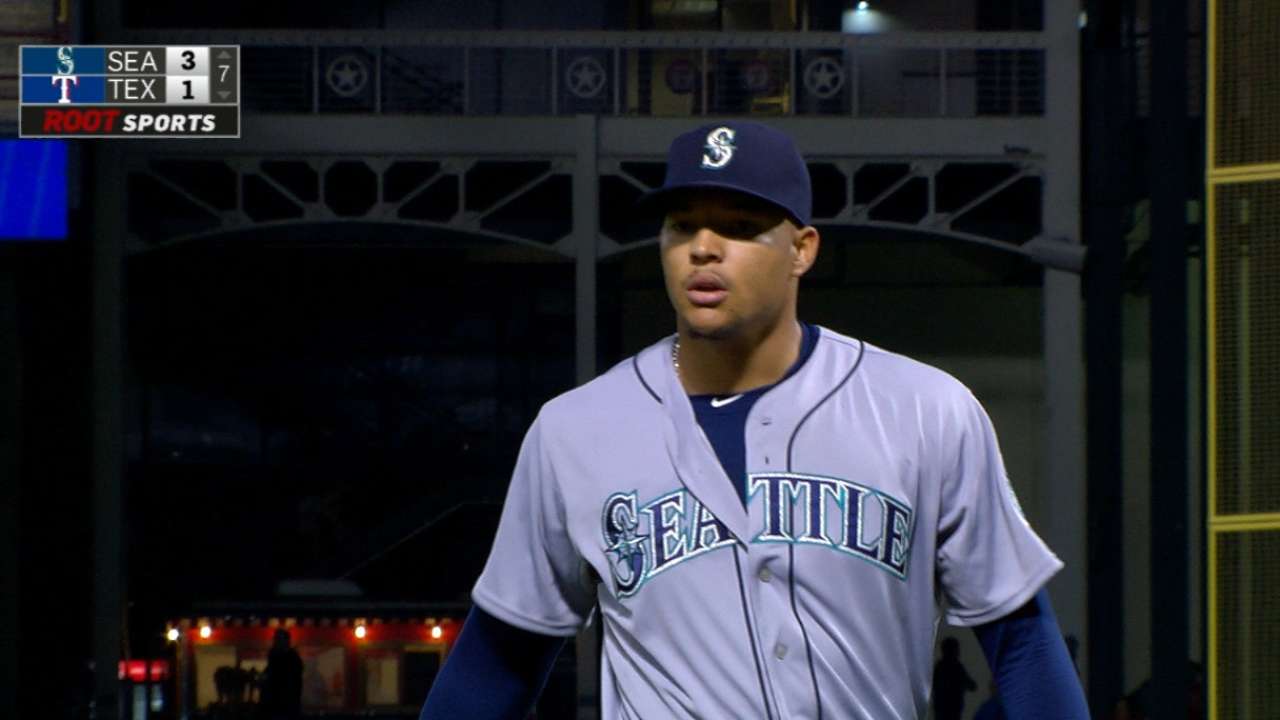 HOUSTON -- Taijuan Walker has made two starts on the Mariners' 10-game road trip. One was outstanding. One not so much. And that's the way things likely will be for a while with the talented 22-year-old right-hander, manager Lloyd McClendon said, as he makes his way through his first full season in the Majors.
"It's not going to happen overnight," McClendon said Sunday. "You see flashes of him being brilliant almost. Then you see the youngster in him, like [Saturday]. It's going to take time, but in the end, I think he's going to be pretty good."
Walker exited after three-plus innings in Saturday's 11-4 loss, giving up nine hits and eight runs (seven earned) with three home runs by the red-hot Astros. Five days earlier, he'd given up just one unearned run in seven strong frames in a 3-1 win over the Rangers in Arlington. His record stands at 1-3 with an 8.74 ERA after five starts, and opponents are hitting .343.
The youngster found himself searching for answers after getting hit hard by the Astros, figuring he didn't throw his fastball enough. That's a fair assumption, given he has a mid-90s heater and it was a hanging curveball that Evan Gattis blasted for a two-run homer on a 1-2 count in the third that coughed up an early 3-0 lead.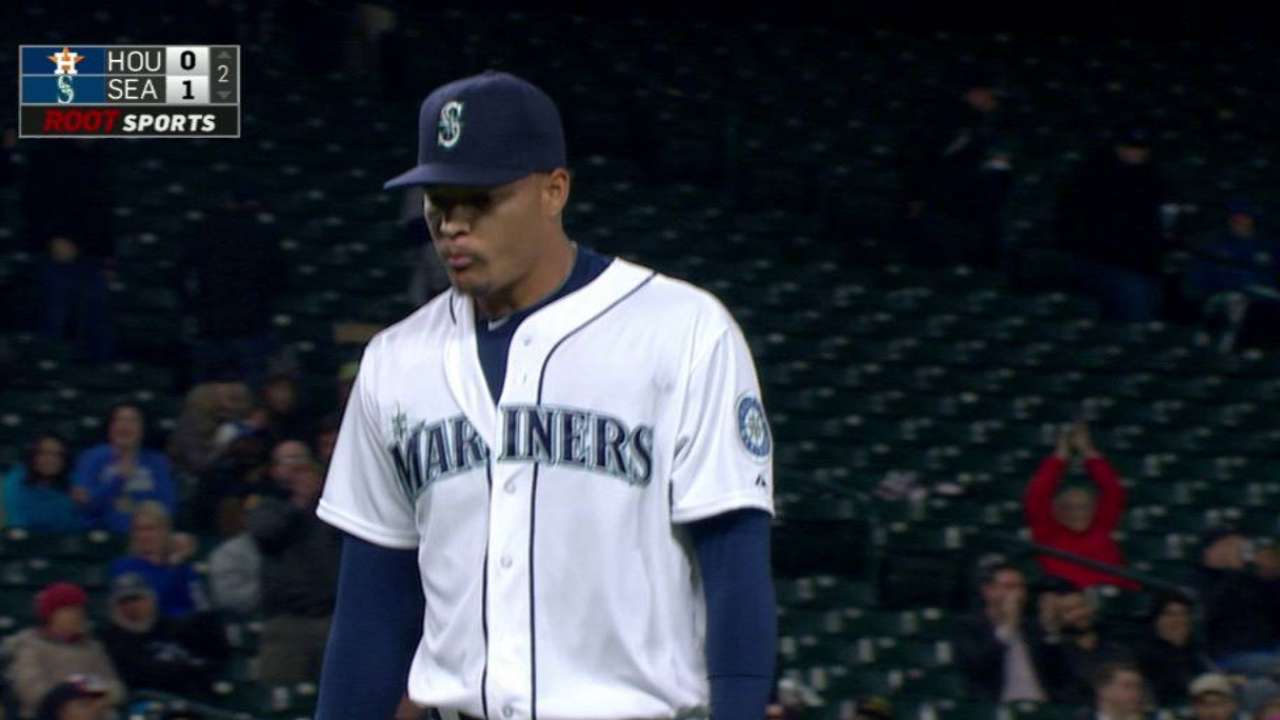 But Walker never seemed to regroup after a leadoff error on Brad Miller in the second, and made an errant pickoff throw with a runner on first just before Gattis uncorked his homer. Colby Rasmus added another solo shot that inning off a high changeup and Jose Altuve ended Walker's night with a three-run blast in the fourth off a fastball.
"He's got good offspeed stuff, he just didn't have it [Saturday]," McClendon said. "He left balls up. It happens. And when you're playing a team that's playing real well and feeling good about everything they're doing, you can't make those kind of mistakes. They'll make you pay for them."
Bottom line, Walker is learning this year at the big league level, and some of the lessons will be rough.
"Going into that game, he had 69 career innings in the big leagues," McClendon said. "We're always in a hurry with young players, but they all struggle. I had an old skipper tell us, Barry Bonds had to have his first at-bat at some point. In his first year, he was hitting .166 in June and he turned out to be a pretty good player. The point is, you have to start somewhere. Along the way, he's not always going to look good. But in the end, he'll be a pretty good finished product."
Greg Johns is a reporter for MLB.com. Follow him on Twitter @GregJohnsMLB as well as his Mariners Musings blog. This story was not subject to the approval of Major League Baseball or its clubs.