Flores out of starting lineup for 2nd straight game
NEW YORK -- Mets manager Terry Collins insists he's just giving Wilmer Flores a breather. But it's turning into an extended one.
Flores wasn't in the starting lineup again Sunday against the Nationals, with Ruben Tejada starting at shortstop for the second consecutive day.
On Saturday, Collins floated the idea of giving the struggling Flores the entire weekend off. The Mets have an off-day Monday, and the three-day break would represent a total reset for Flores, who continues to have issues with his defense.
"We're hoping a couple of days off refreshes him and gets him back on track," said Collins.
Flores has committed errors in his last three games, and his seven overall through 22 games was tied for third in the Majors entering Sunday. Flores also leads the Mets with three home runs, but he has just two hits in his last 20 at-bats.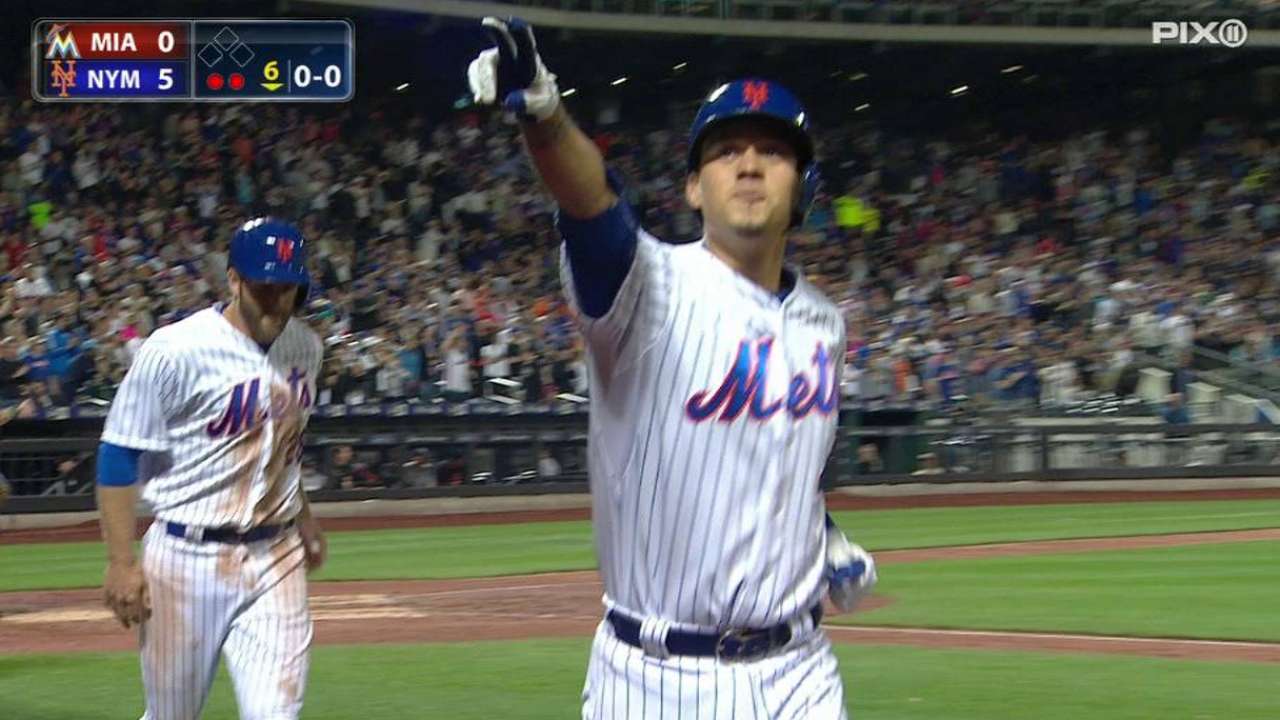 Earlier this week, general manager Sandy Alderson said Flores' starting job is not in jeopardy. Both Alderson and Collins believe he is better in the field than he's shown.
"We need to get his mind straight first," Collins said. "We'll get him out, give him a couple of days to think about it and get him back in."
When approached Saturday night, Flores didn't know if he would be in the lineup Sunday. He said he used the off-day to "clear my mind." Of the criticism of his defense, the affable Flores shrugged and said, "You just have to let it go."
It's no secret that Tejada gives New York its most reliable glove at shortstop. The 25-year-old started 270 games there over the previous three seasons. But he hit just .239 during that span, and the Mets would rather have Flores' potential impact bat in the lineup every day. They could be forced to reassess the situation if his fielding continues to be a liability.
Joe Trezza is an associate reporter for MLB.com. This story was not subject to the approval of Major League Baseball or its clubs.