MLB.com Columnist
Tracy Ringolsby
ASG debate: Will Cruz cruise to AL DH spot?
We will be doing daily ASG debates until balloting ends on July 2. We will frequently be pitting one player against another and have a writer make a case for one of them, but that doesn't mean there aren't other good candidates for that position. In fact, your comments could spark a new debate for us to tackle. So let us know what you think!
Whether Nelson Cruz is in right field or filling the DH role for the Mariners, there's one thing that doesn't change -- Cruz can hit. And he can hit with power.
The slugger hit two more home runs Saturday night, giving him 13 in his first 24 games of the season, equaling the third-best total in 24 games in Major League history. Cruz ranks one behind Albert Pujols, who hit 14 in 24 games with the Cardinals in 2006, and Alex Rodriguez, who matched the total with the Yankees in '07.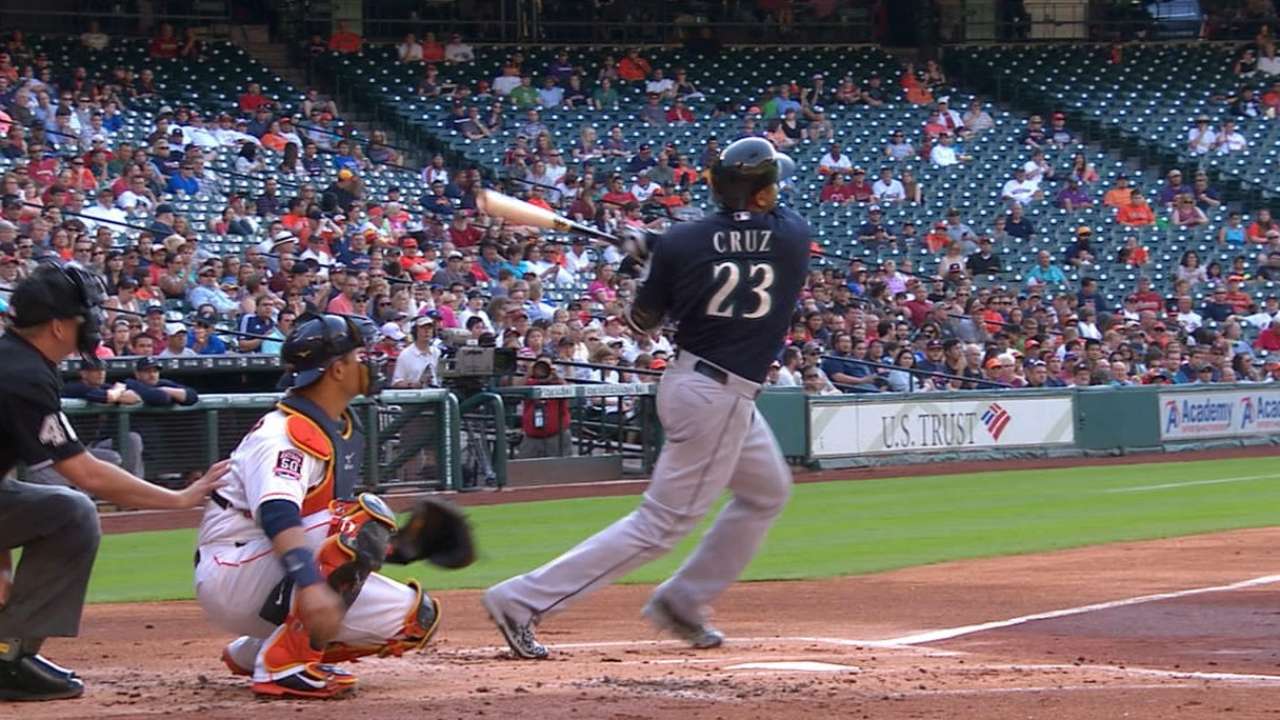 Five other players have had 13 in the first 24 games -- Cy Williams of the Phillies in 1923, Willie Mays with the Giants in '64, Mike Schmidt with the Phillies in '76, Ken Griffey, Jr. with the Mariners in his '97 American League MVP Award-winning season, and Luiz Gonzalez with the D-backs in 2001. Cruz led the Majors with 40 home runs a year ago, but that was with Baltimore, which plays its home games in Camden Yards. When the Mariners signed him during the offseason as a free agent to fill their need for right-handed-hitting run production during the offseason, cynics questioned whether he could match last year's production while calling Safeco home.
So far, so good.
Good enough, in fact, that Cruz would seem to be ready to pull away from the likes of the Royals' Kendrys Morales and Oakland's Billy Butler in the bid for the AL DH role in this summer's All-Star Game, which will be played in hitter-friendly Great American Ball Park in Cincinnati on July 14.
Cruz has contributed more than power. In addition to his 13 home runs, Cruz leads the AL with 25 RBIs, and he is hitting .347 -- tops among the DH candidates.
Morales' career was sidetracked a year ago, when teams were reluctant to sign him as a free agent until after the First-Year Player Draft, because they would have lost a Draft choice. This forced Morales to have to wait until after the Draft before the Twins signed him.
Morales, who finished the season back in Seattle, where he had played in 2013, never got going offensively. However, he has bounced back this year, not only filling the DH void for the Royals created by Butler going to the A's as a free agent, but also giving them a right-handed threat in the middle of the lineup.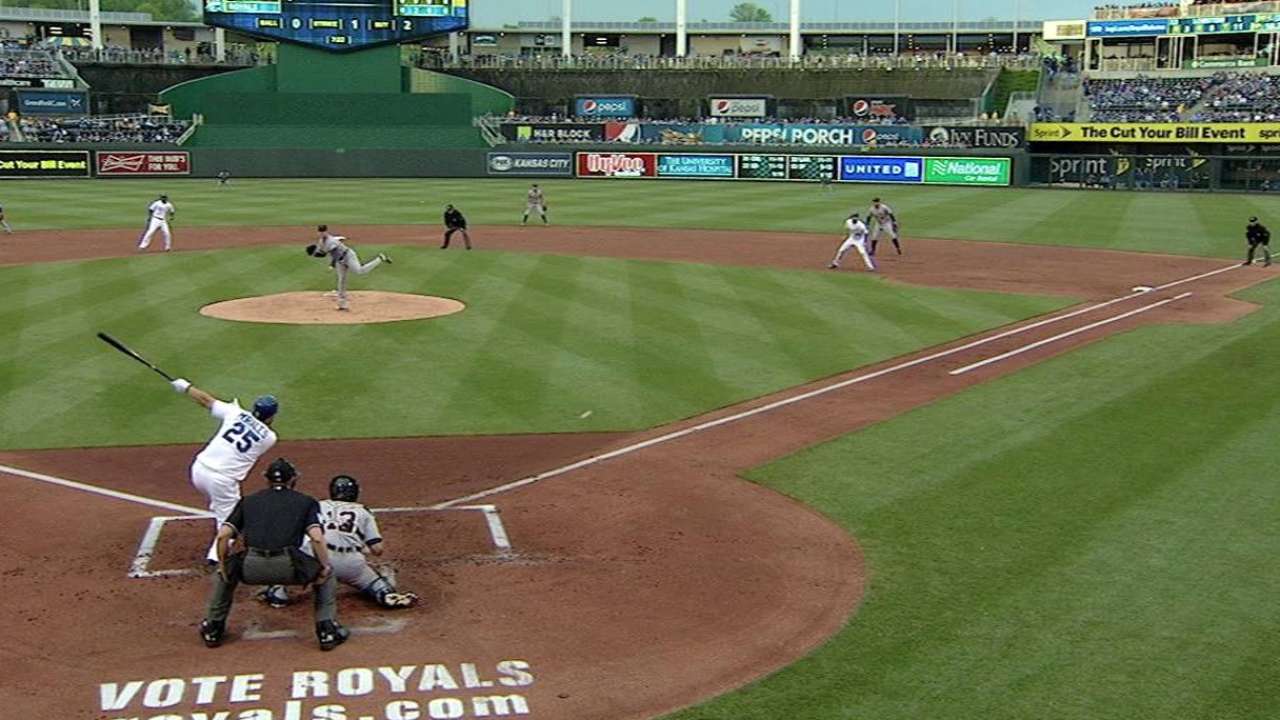 Morales has been used mostly in the DH role, and it hasn't affected his production. Morales has just three home runs, but he is hitting .313 -- tops among players with 60 at-bats as a DH. He has also driven in 20 runs, which are the most of anyone in a DH role.
Butler, meanwhile, has fit in nicely in Oakland, hitting .275 as a DH (he was 0-for-5 in a start at first base), with 12 RBIs -- third among DHs behind Morales and Rodriguez, who has 14 RBIs as a DH for the Yankees.
Rodriguez, who turns 40 on July 27, has stepped back into the Yankees' lineup and provided run production after being suspended last year. He has appeared at DH in 18 of his 24 games, and has hit .274 with six home runs in his 74 DH at-bats while going a combined 1-for-12 in his one start at first base, two at third base and one pinch-hit appearance.
Impressive? Yes.
But none of the numbers of Morales or Butler or Rodriguez are a match for the way Cruz has produced in Seattle. He may have played more right field so far than DH, but he can leave his glove at home when he heads to Cincinnati in mid-July.
Tracy Ringolsby is a columnist for MLB.com. Read his blog, Write 'em Cowboy. This story was not subject to the approval of Major League Baseball or its clubs.