Archer has rare rough outing vs. O's
Despite struggles, righty maintains strong sense of perspective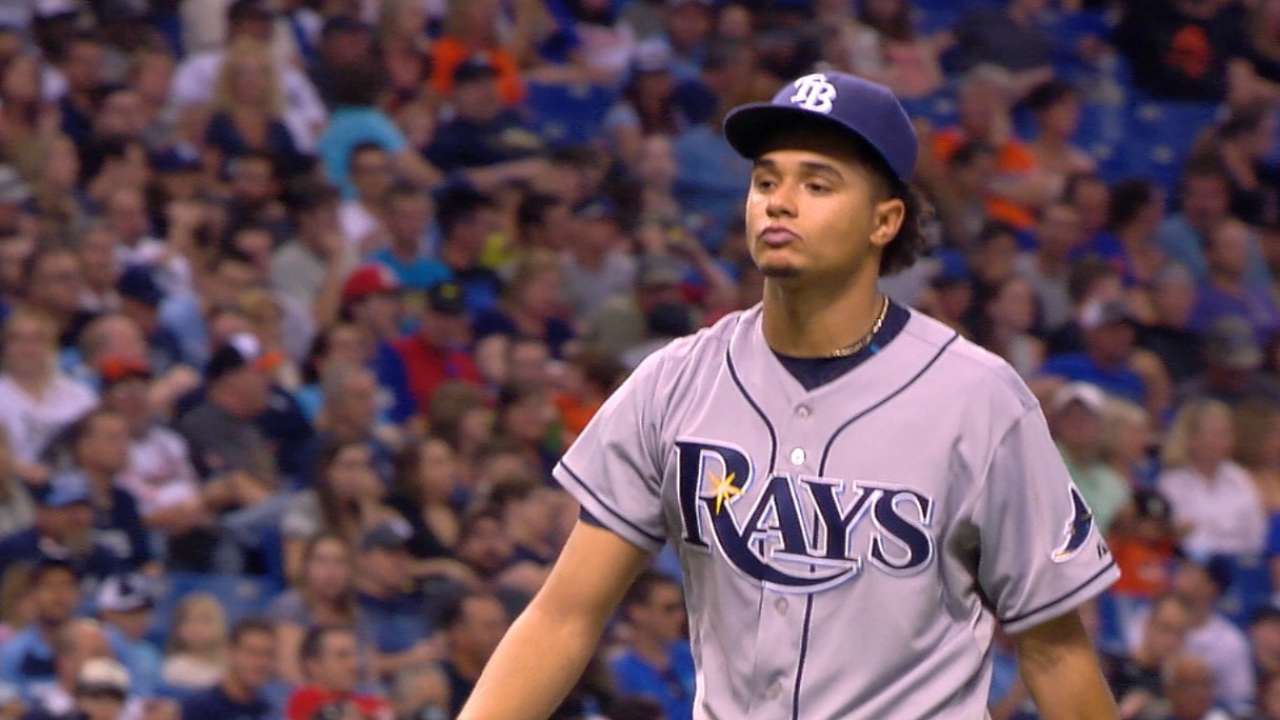 ST. PETERSBURG -- Chris Archer came into Saturday night's matchup with the Baltimore Orioles riding a four-start stretch of brilliance in which the 26-year-old right-hander had thrown 26 2/3 consecutive innings with no earned runs, with 32 strikeouts and only five walks.
The pinpoint control that helped fuel Archer's run of dominance escaped him against the powerful Orioles, however, as the Rays dropped a 4-0 decision at Tropicana Field.
Archer was uncharacteristically wild in six innings of work, walking four hitters including third-baseman Manny Machado, whose free pass with one out in the third inning keyed a three-run Baltimore outburst that generated more than enough offense to support a superb outing by Miguel Gonzalez.
"It was just one of those nights where I didn't have my best stuff, and even when I don't have my best stuff, I want to do a little bit better than I did tonight," said Archer.
The big blow of the third inning was a two-out double by Steve Pearce that plated Jimmy Paredes and Chris Davis with the second and third Baltimore runs.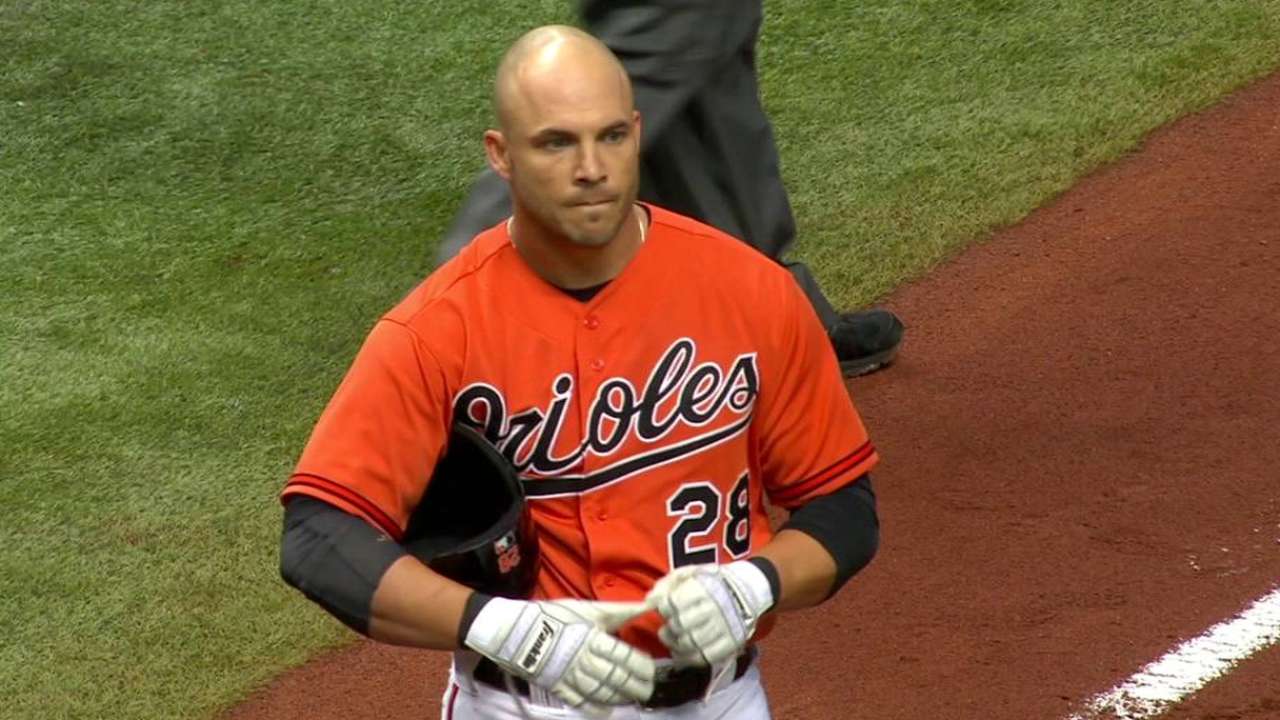 Archer hung a slider that Caleb Joseph deposited deep in the left-field seats with one out in the sixth to account for the fourth Oriole run. It was the first round-tripper he had surrendered since Opening Day.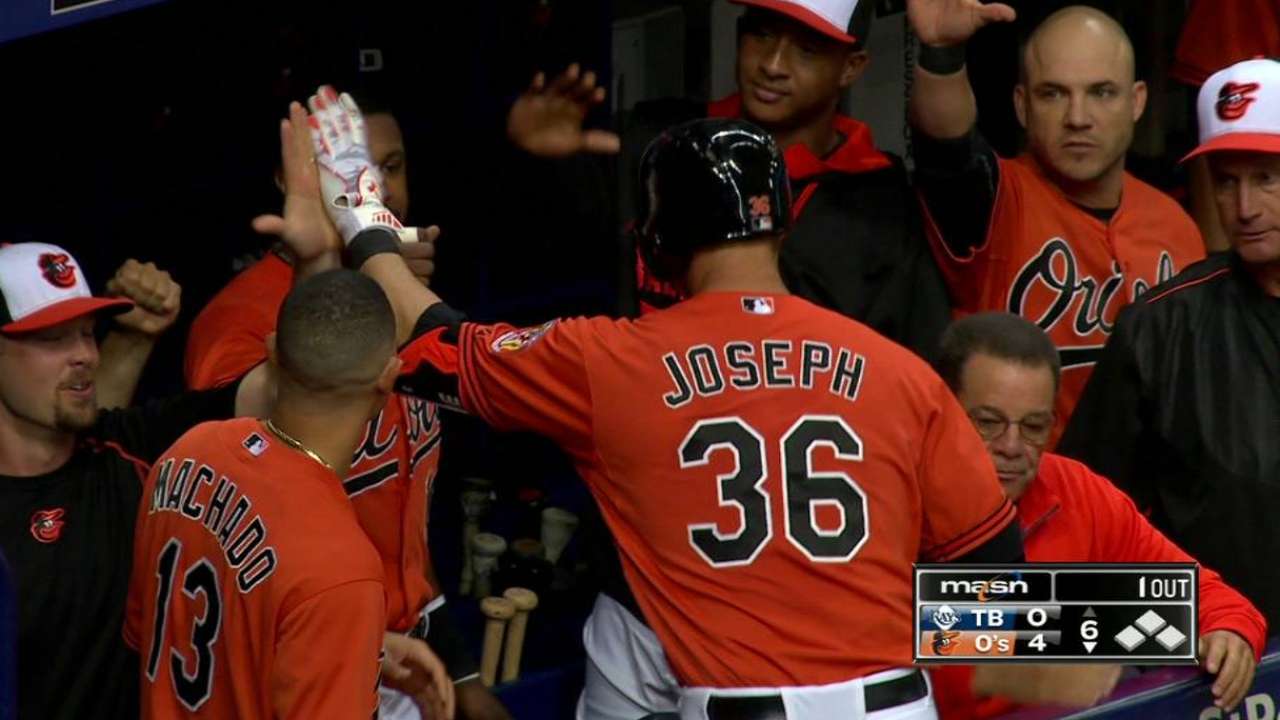 "If I had executed a better pitch to Steve Pearce … the whole complexion of the game would have been different. I left the pitch up a little bit," said Archer.
"Well, Arch looked human tonight," said Rays manager Kevin Cash of the ace's struggles. "He was battling his command a little bit, left some fastballs up in the zone, didn't quite have the 'miss' on the slider that we had seen."
In past seasons, an outing like the one he endured on Saturday night would have caused Archer considerable angst, but a well-honed sense of self-awareness, combined with a powerful cerebral approach to his craft, left the confident right-hander with a strong sense of perspective in the wake of his disappointing performance.
"You're looking at the results, but in the moment, I felt confident, comfortable and convicted, and in years past I haven't," he conceded.
"I think I was able to limit the damage as much as I did without my best stuff because of where I was at mentally -- still trusting the hard work and what I've been able to accomplish so far this season."
But make no mistake, Archer was anything but satisfied as he evaluated his outing.
"I'm not happy by any means, but it could have been a lot worse."
Michael Kolligian is a contributor to MLB.com. This story was not subject to the approval of Major League Baseball or its clubs.