Haren holds steady with lead against Phillies
Right-hander tosses six shutout innings for third win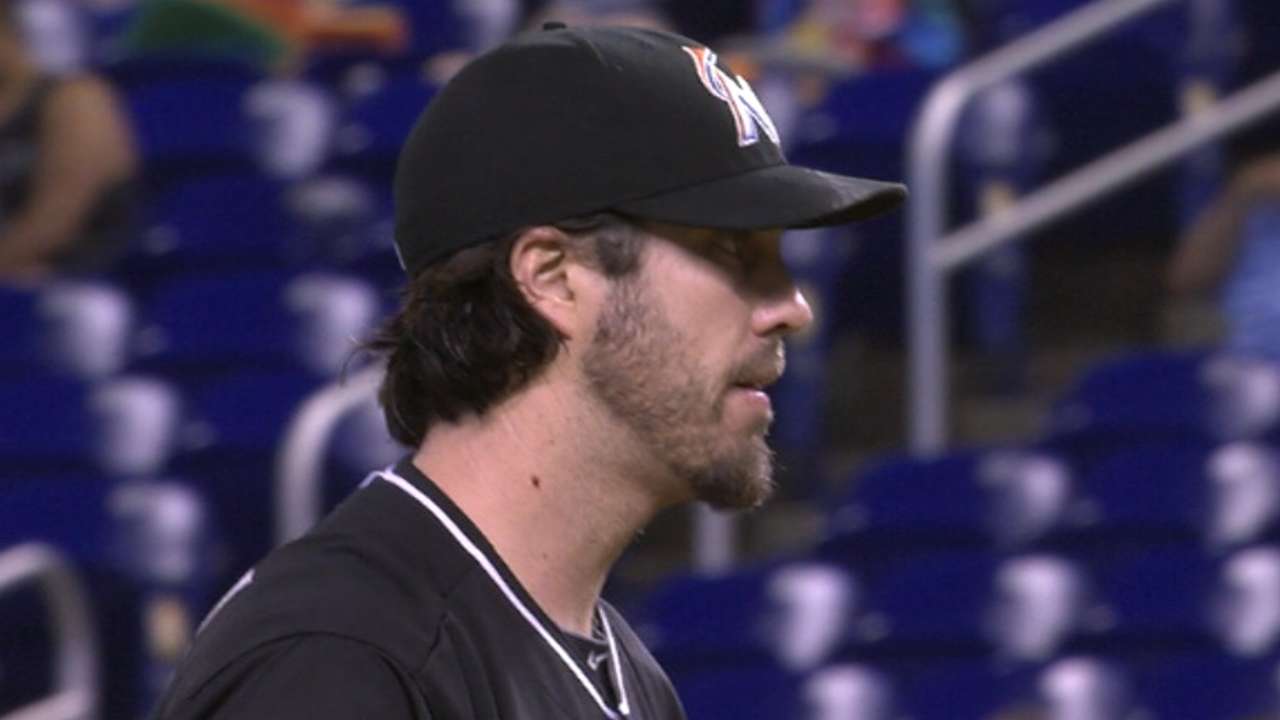 MIAMI -- Give him early run support and good defense, and Dan Haren will take care of the rest. It's not always pretty, and it's certainly not flashy, but the 34-year-old has a knack for seizing whatever opportunity he's given.
It was more of the same for Haren on Saturday in the Marlins' 7-0 win over the Phillies.
Matched against Phillies ace Cole Hamels, Haren knew he had to be on top of his game. The right-hander was on a day the veteran lefty wasn't as sharp.
While Hamels was tagged for six runs in six innings, Haren limited Philadelphia to four hits while striking out four in six scoreless innings. He didn't issue a walk.
"My stuff was OK," Haren said. "We were able to get a bunch of runs. I just tried to pound the strike zone as much as I could and let the defense work. I didn't walk anybody. So that was good. I walked a bunch of guys the last couple of games.
"Getting a five-run lead or so that early in the game, I just attacked the strike zone and made them put it in play. Good things usually happen, especially in a park like this."
Haren and second baseman Dee Gordon were teammates on the Dodgers last year. Gordon had a big afternoon, reaching safely five straight times, while scoring three runs. In the field, he made a terrific catch in short center field to rob Carlos Ruiz of a single in the fifth inning.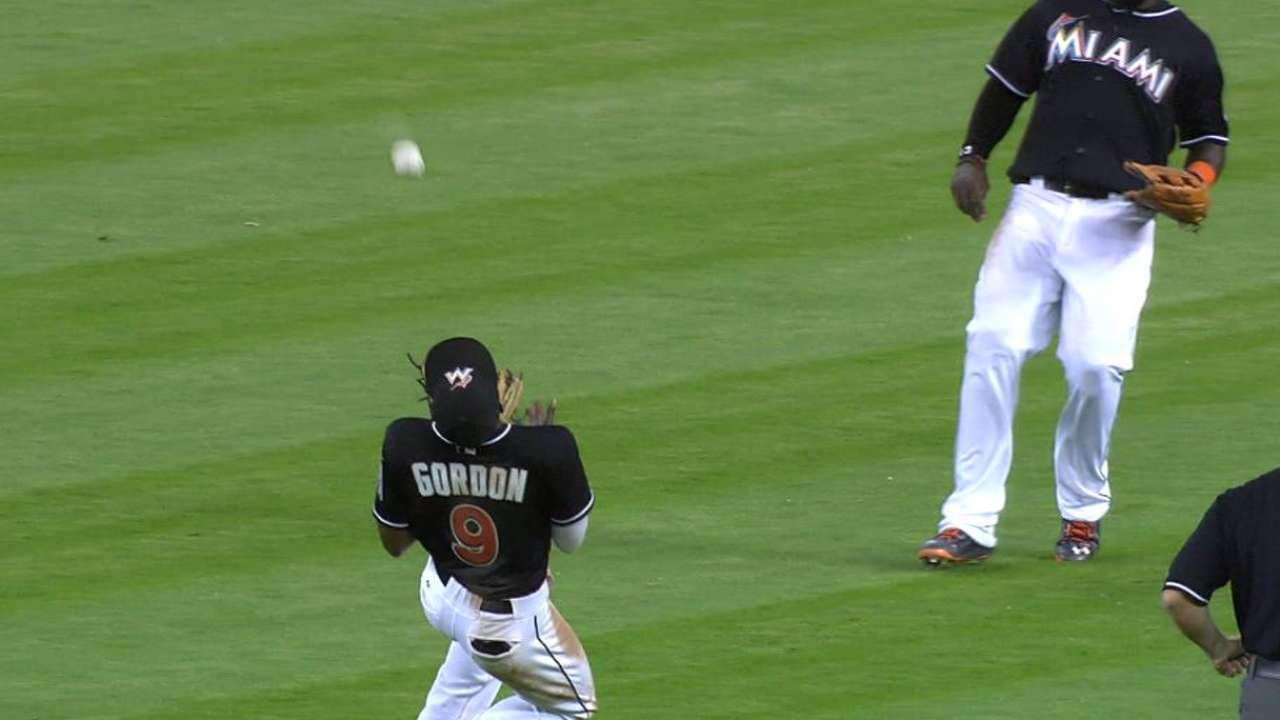 "Real good play," Haren said. "It was leading off an inning too so that was big. This is my second year I've had him back. He makes a lot of great plays. The guy is just doing it all right now."
Haren improved to 3-1 with a 2.70 ERA. The Marlins have won nine of 10, and in all 10 of those games the pitchers have allowed three or fewer runs.
Haren also is tied with reliever Bryan Morris (3-0) for the most wins on the team.
"Danny Haren did a great job," manager Mike Redmond said. "They fouled a bunch of pitches off on him but he was able to hang in there and give us the six innings."
Joe Frisaro is a reporter for MLB.com. He writes a blog, called The Fish Pond. Follow him on Twitter @JoeFrisaro. This story was not subject to the approval of Major League Baseball or its clubs.