Strong bench earns praise from Mattingly
Keeping backup players in mix a priority for manager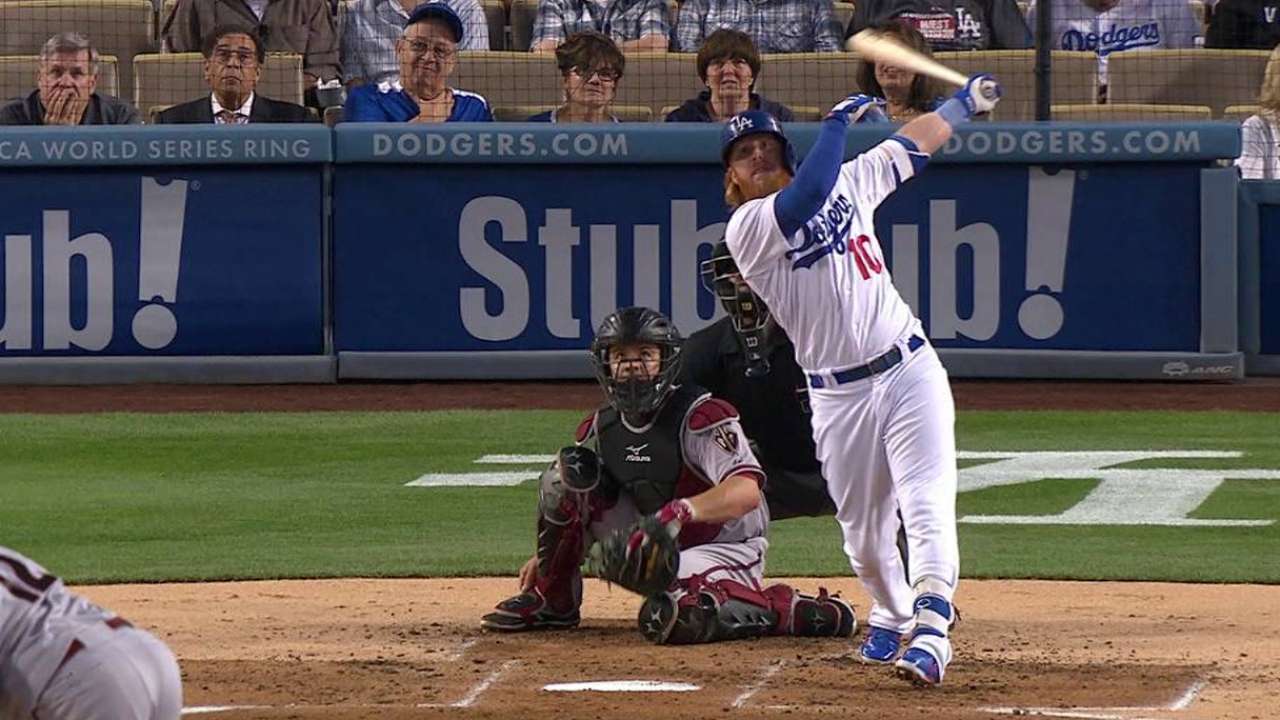 LOS ANGELES -- Another starting lineup without third baseman Juan Uribe had manager Don Mattingly turning reporters' questions Saturday into an explanation of his bench's importance.
"Put it like this for all the guys: There are a lot of factors for who and when, and some of it is the pitcher that night, sometimes it's about defense and sometimes it's day game after night game," Mattingly said.
"Know that all the guys are part of the mix. It's not just Juan. Justin Turner (who started at third base again) is swinging good. Alex (Guerrero) is swinging good. Scott Van Slyke. A number of guys, which is a good problem."
Mattingly said Uribe would definitely start Sunday and is still considered the starting third baseman.
"Pretty much Juan's our guy and everybody else is in the mix after that," Mattingly said. "It's not necessarily the best matchup, but the best guy for that day. I want to keep everybody in the mix. The bench has been a huge part of what we're doing."
That goes particularly for Andre Ethier, who has earned additional playing time after a strong Spring Training, and he's getting it with the absence of Yasiel Puig, who's on the disabled list.
"It's nice to have good players and he's been really good," he said. "It creates more competition and that's good for the club as long as it's in the context of winning.
"Dre's been really big for us. He's so flexible with where he can play on the field and he's had good at-bats off the bench."
Ken Gurnick is a reporter for MLB.com. This story was not subject to the approval of Major League Baseball or its clubs.