Hultzen overcomes nerves in long-awaited return
Left-hander pitches into 4th inning at Double-A in first outing since 2013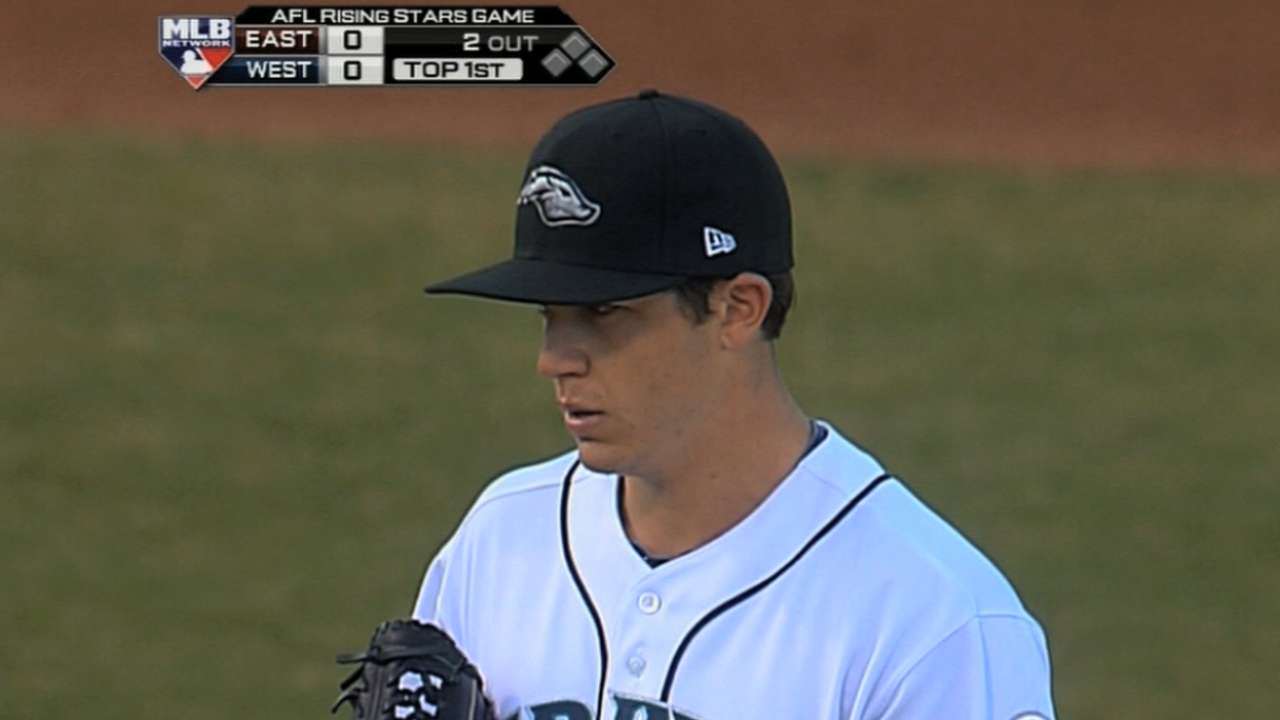 HOUSTON -- After pitching in his first regular-season game in 20 months, Mariners left-hander Danny Hultzen said he was thrilled to be back on the mound for Double-A Jackson on Friday, when he threw 3 1/3 innings and allowed just an unearned run in an 8-3 win over Pensacola.
"It was awesome," Hultzen told reporters Saturday in Jackson, Tenn. "I've been looking forward to that day for a really long time. I did my best just to calm down and have fun and enjoy it. Sitting out for so long, you get the itch really easily. You miss being out there."
Hultzen, the second overall pick in the 2011 First-Year Player Draft, was one of baseball's top prospects until undergoing shoulder surgery on Oct. 1, 2013. He spent all last season rehabbing in Arizona and finally was cleared to pitch in a game Friday. He allowed three hits with one walk and four strikeouts on 56 pitches.
"I definitely had the nerves a little bit," he said. "But after the first few pitches, I calmed down and realized it's still just baseball. No matter how long you're away, the game doesn't change. It's still just baseball."
The 25-year-old said he's still working on building arm strength and fine-tuning his breaking ball, just like any pitcher starting a season.
"I've never been too much on velocity," he said. "That's been a little down, but I'm just real happy to be pitching again. If I'm throwing 85 [mph], I'm going to figure out how to get people out. I'm not too concerned about it. I'm happy that I'm out there playing again."
His goal now that he's back on the mound?
"Just stay healthy," Hultzen said. "I want my arm to feel like it did a couple years ago. So far it has. I just want to pitch to the best of my abilities, even though I'm coming back from surgery."
Greg Johns is a reporter for MLB.com. Follow him on Twitter @GregJohnsMLB as well as his Mariners Musings blog. This story was not subject to the approval of Major League Baseball or its clubs.