Jennings scratched from lineup vs. O's
Outfielder had been slated to DH, replaced by Beckham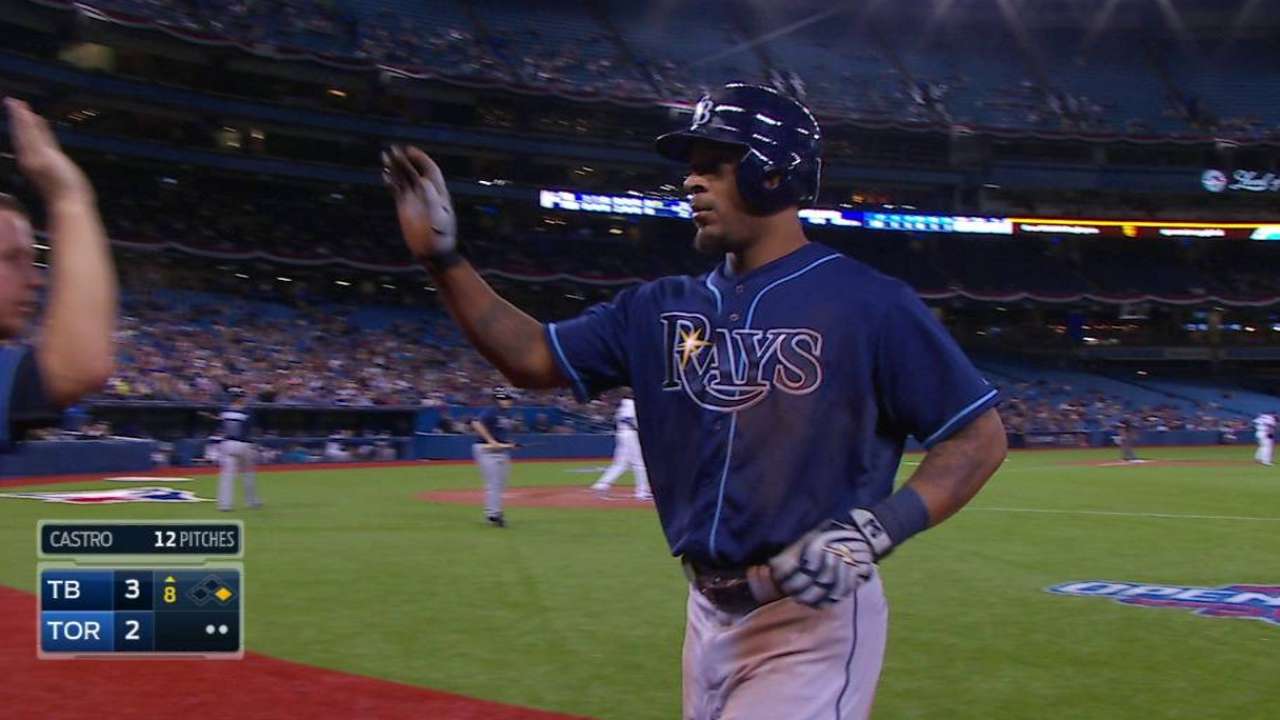 ST. PETERSBURG -- Desmond Jennings was scratched from the Rays' starting lineup prior to Saturday night's 4-0 loss to the Orioles with what the team described as "recurring left knee soreness."
"It was 100 percent my decision to take him out," said Rays manager Kevin Cash, who opted to scratch Jennings as the lineup cards were being exchanged. "I just didn't think it was fair to him to try to fight through something. He's busted it trying to get back, but it's not progressing the way we want it to. It just wouldn't have been a smart decision on my part to send him out there not feeling totally comfortable."
The 28-year-old outfielder, who has now missed six games since his ailing knee forced an early exit from last Saturday's matchup with the Blue Jays, had been slated to DH. He was replaced in the lineup by Tim Beckham, who singled sharply to left in his first trip to the plate and went 1-for-3 with a strikeout.
In 18 games this season, Jennings is hitting .222 with no home runs and two RBIs.
Michael Kolligian is a contributor to MLB.com. This story was not subject to the approval of Major League Baseball or its clubs.