Scioscia would like designated replay crews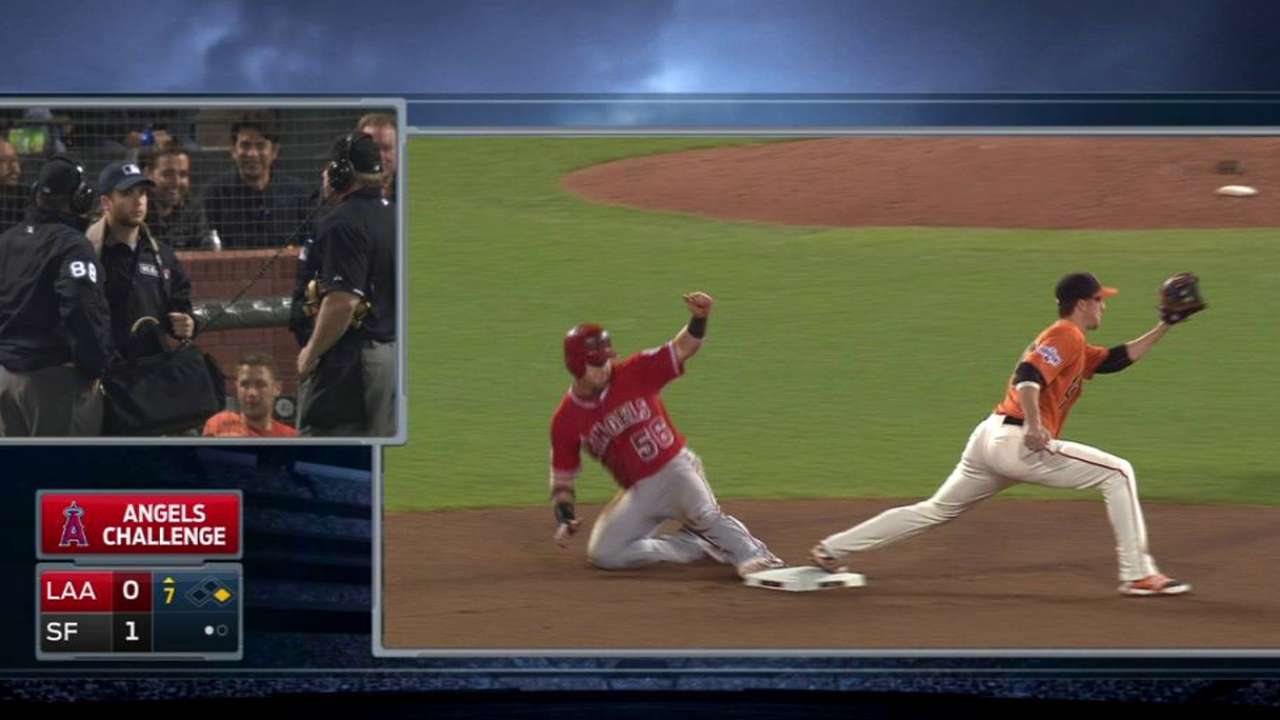 SAN FRANCISCO -- Angels manager Mike Scioscia, still stewing over a call that wasn't overturned Friday night, wants to see a change in the way the Replay Operations Center in New York is staffed.
"I think you need guys who are in New York who are just replay officials who have an understanding, then you build continuity," Scioscia said prior to Saturday's game. "Right now they rotate through, so there's a different standard every night to what is going to overturn a call. You need a little more continuity in that regard."
Umpire crews currently rotate through the Replay Operations Center between their on-field work. Those crews can only overturn a call in cases of "indisputable video evidence," a terminology Scioscia and a lot of his players felt applied to a key play in Friday's seventh inning.
With Kole Calhoun on first, none out and the Angels trailing, 1-0, Giants shortstop Brandon Crawford picked up a David Freese grounder and fired to second for a forceout. Calhoun appeared to beat the throw with his slide, but was called out. Scioscia challenged, but umpires analyzing replay allowed it to stand.
The Angels scored only one run that inning, then ultimately lost, 3-2, on Joe Panik's walk-off single.
Scioscia hasn't spoken to Joe Torre, Major League Baseball's executive vice president of baseball operations, but the Angels submitted video of the play "just for clarity."
"We have no recourse, but New York has to take a really close look at what's happening in the replay booth," Scioscia said. "It's uncanny the amount of calls that look pretty straightforward which are being called in opposite ways. It's a work in progress. I'm sure at some point parts will be addressed to get more uniformity."
Alden Gonzalez is a reporter for MLB.com. Read his blog, Gonzo and "The Show", and follow him on Twitter @Alden_Gonzalez. This story was not subject to the approval of Major League Baseball or its clubs.