Phillies call up Araujo; Billingsley to start Tuesday
Buchanan optioned to Triple-A to make room for pitchers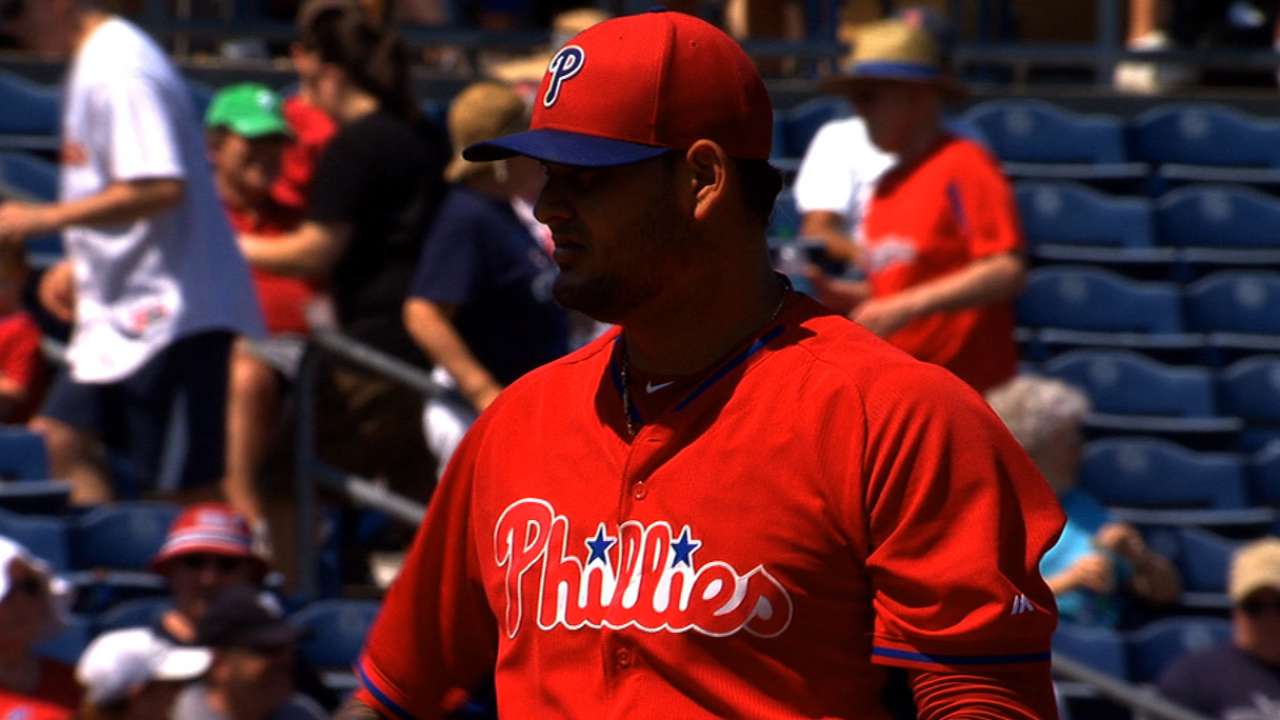 MIAMI -- The Phillies shook up their pitching staff with roster moves prior to Saturday's game against the Marlins.
Philadelphia optioned right-hander David Buchanan to Triple-A Lehigh Valley and called up left-hander Elvis Araujo from Double-A Reading. Araujo, who signed a Major League deal with the Phillies this past winter, will join the ballclub on Sunday in Miami for the series finale.
General manager Ruben Amaro Jr. also announced that righty Chad Billingsley will return from two elbow surgeries to start Tuesday's game against the Braves in his first big league appearance since April 15, 2013.
Buchanan struggled in five outings as the No. 3 starter in the rotation, going 0-5 with an 8.76 ERA. Over 24 2/3 innings, he gave up 24 runs on 32 hits with 15 walks and 12 strikeouts. Buchanan will join the IronPigs in Louisville on Sunday.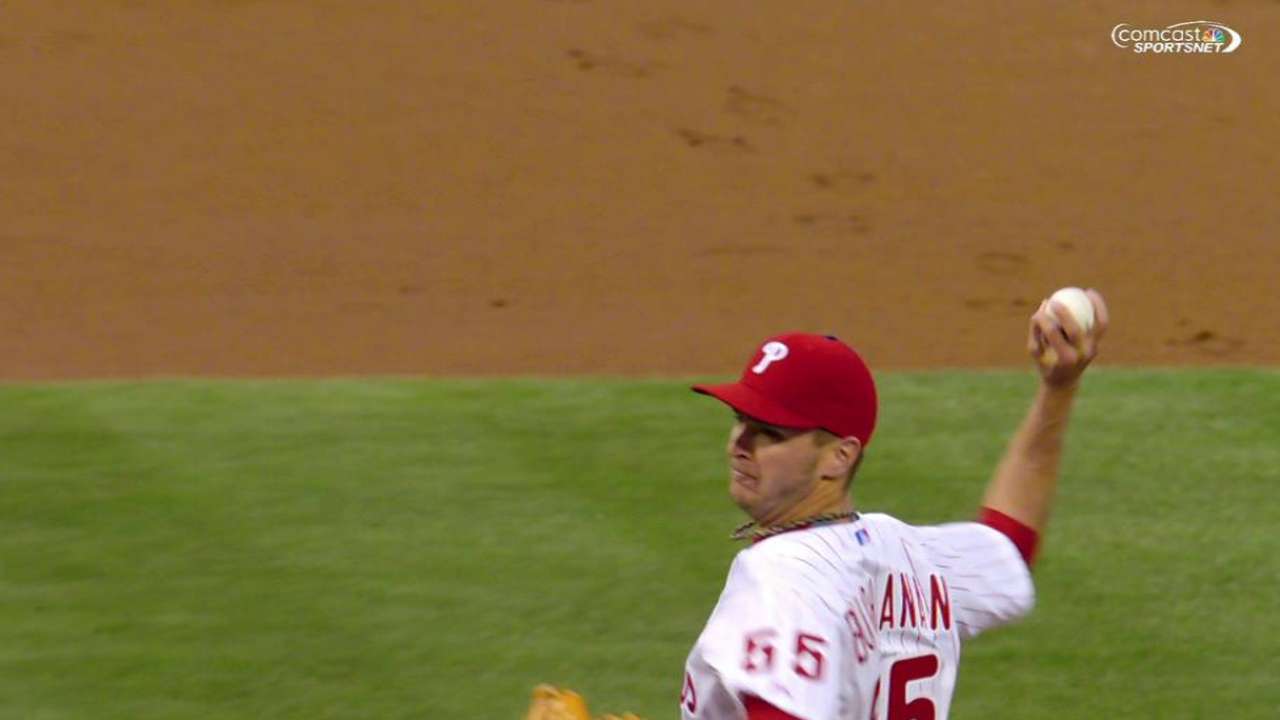 "Like (Domonic Brown), it's not a punishment," Amaro Jr. said. "But you have to perform. For him, I think it's a matter of getting himself right. Again, we believe in him. We believe in his makeup. We believe in a lot of things. He just hasn't performed, and it's time for him to go down and get himself straightened out so we can get him back."
Upon his Major League call-up on May 24, 2014, Buchanan went 6-8 with a 3.75 ERA in 20 starts as a rookie. He turns 26 on May 11.
"I feel for the young man because I believe he turned a corner a little bit at the end of last year and during the course of spring," Amaro Jr. said. "But this is baseball. This happens, and it's happened to a lot of players where it hasn't worked out exactly how we all would like it to work out. But I fully expect him to go out there do his work and get back. At least that's what we hope."
The 23-year-old Araujo has yet to make his big-league debut and has never pitched past the Double-A level.
In seven relief appearances with the Fightin' Phils, he posted a 1-2 record and 7.45 ERA. Over parts of six minor-league seasons since 2008 between the Indians and Phillies organizations, Araujo is 23-16 with a 3.97 ERA in 109 games (57 starts). He is expected to come out of the bullpen for Philadelphia.
"Part of it is getting another left-hander, part of it is roster," Amaro Jr. said. "But his last couple of times he's been OK. He's been a little erratic, but his stuff's there. But we'll give him a shot. We'll give a young player a shot and see how he does."
Amaro Jr. also noted that righty Jerome Williams, who got a no-decision in Friday's game against the Marlins, will be pushed back to May 6.
Worth noting: Both Miguel Alfredo Gonzalez and Ethan Martin, who both have been nursing inflammation in their right shoulder since early April, continue with their rehabs.
"They're starting long toss, but no major changes for them," Amaro Jr. said. "They're progressing, but it's slow."
Christina De Nicola is a contributor to MLB.com. This story was not subject to the approval of Major League Baseball or its clubs.