O'Sullivan says knee feels good in simulated game
Injured right-hander to make rehab start Thursday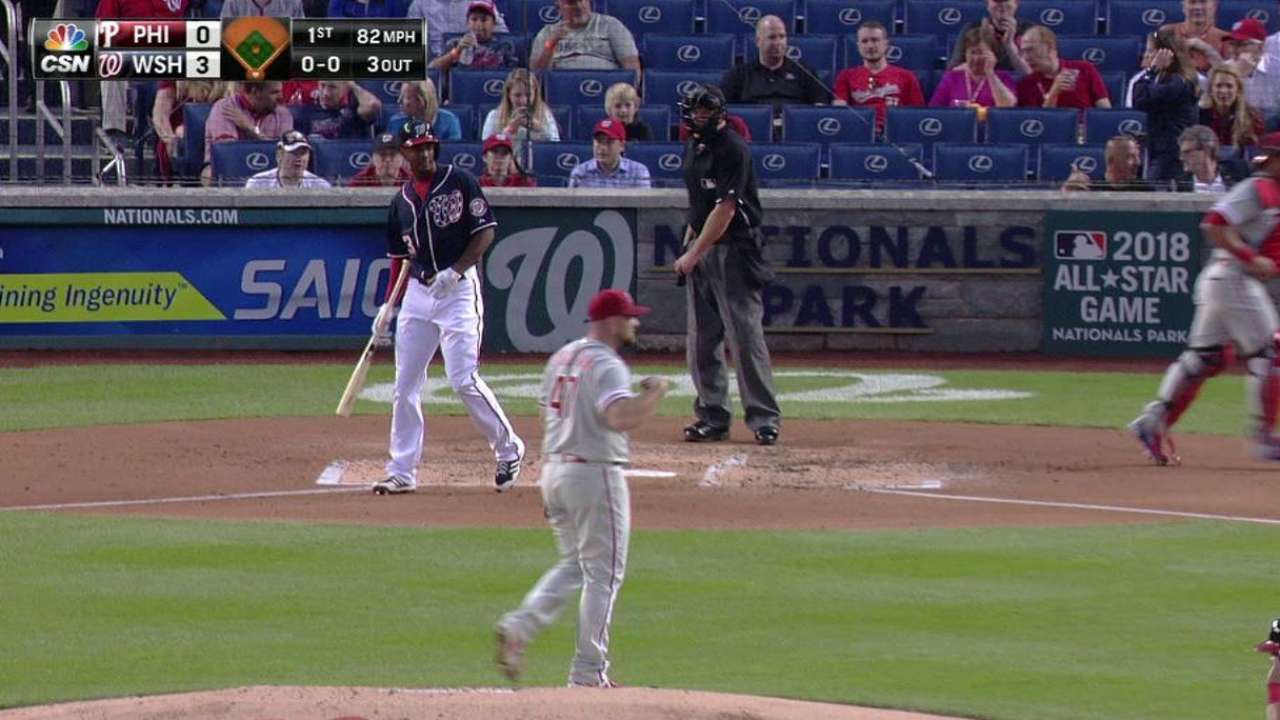 MIAMI -- Phillies right-hander Sean O'Sullivan successfully simulated two innings by throwing 50 pitches on the mound at Marlins Park, hours before Saturday afternoon's game.
O'Sullivan, on the 15-day disabled list since April 22 (retroactive April 18) with left knee tendinitis, had a 0-1 record and a 4.91 ERA in two starts prior to the injury.
"Tried to treat it like a normal outing," O'Sullivan said. "I warmed up and threw my pregame warmup like I normally would, then waited a few minutes, went out, threw a first inning of 20 pitches or so, sat down for a few minutes, back out there for another 20 or so pitches. It felt good. Threw everything, tried to make it as game-like as you can at noon with the cage out there. The idea was mostly to see how my knee would hold up, let it loose with the break in between to see if it would stiffen up or not. But it didn't, so everything feels good so far."
The 27-year-old threw off a mound for the first time a couple of days ago, but it wasn't at game speed. At the time, the Phillies wanted to see whether his knee could handle the slope. On Saturday, two batters stood in and provided feedback on how he looked.
O'Sullivan initially felt a tug on his knee during his first outing on April 12. When the pain persisted in his following start, the organization decided to put him on the DL rather than risk it getting worse. He has since missed two starts, including one against the Marlins on April 23 in Philadelphia. Dustin McGowan and Severino Gonzalez have each filled in for the fifth spot in the rotation.
"The main goal was to see if my knee would be able to hold up under full exertion, and it did," O'Sullivan said. "Everything feels good. If it feels good tomorrow, which I anticipate it will, we'll talk about finding a rehab game and keep going one step at a time."
The Phillies announced after the simulated game that O'Sullivan will make a rehab start Thursday for Class A Lakewood.
Christina De Nicola is a contributor to MLB.com. This story was not subject to the approval of Major League Baseball or its clubs.