Samardzija focused on next start, not future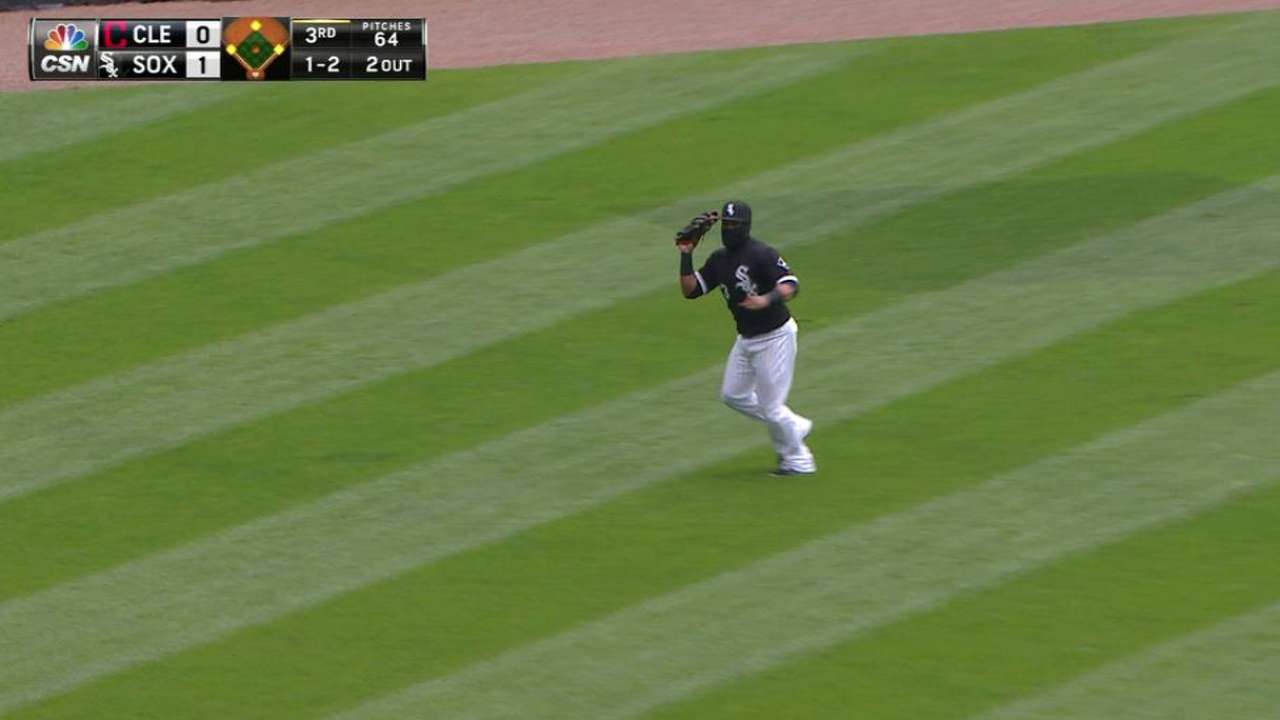 MINNEAPOLIS -- Right-hander Jeff Samardzija will be a free agent for the first time in his career at the end of the 2015 season. That fact has been discussed numerous times since he was acquired from Oakland in a six-player deal last December, with the White Sox expressing a desire to keep him past this current campaign.
But Samardzija has enough to worry about in-season without giving great thought at this point to what his future holds. He'll be pitching on Tuesday at home against Detroit, and that's all that matters in the short term.
"You can't think about that stuff during the year. It's too big to think about during the year," Samardzija told MLB.com on Saturday. "That's a whole other side note when that happens, when baseball is not going on, when you do have the time to discuss it or think about it.
"Like I've said before, I always understand that your play determines that aspect of things. The better I play, the better situation I put myself in. That feeling of going out and having a successful eight or nine innings and giving up no runs or one run, that's what it's all about. Everything else takes care of itself.
"I've never been one to worry about it. I didn't grow up with much. I don't have a lot of needs. It's about playing the game and loving to play the game, understanding that we are fairly compensated in an amazing form for sure when we do well. Performing well and being a great teammate is what it's all about."
Samardzija expects more out of himself than anyone within or outside the organization could expect. He's focused on feeling personally satisfied with his effort as opposed to trying to impress the front office or trying to influence a contract situation.
There is an excitement for a player such as Samardzija to have succeeded long enough to be eligible to be a coveted free agent. It's an excitement that involved a great deal of hard work over his eight-year career.
"Yeah, it wasn't easy five or six years ago," he said. "There was definitely times where I was waking up in the morning and I wasn't excited to come to the field because I knew I had an uphill battle ahead of me, that day, that week and that year. To be in a situation of working your tail off to be at a point to take advantage of your situation, it feels good.
"You also don't want to get complacent with it. And in this game, the last thing you do is think you've made it. It will come back to haunt you in two seconds. Stay humble and work hard. Understand that in the end, things work themselves out for a reason."
Scott Merkin is a reporter for MLB.com. Read his blog, Merk's Works, and follow him on Twitter @scottmerkin. This story was not subject to the approval of Major League Baseball or its clubs.