MLB.com Columnist
Barry M. Bloom
Kennedy provides spark Padres needed
San Diego hopes rough patch in rearview mirror after blowout win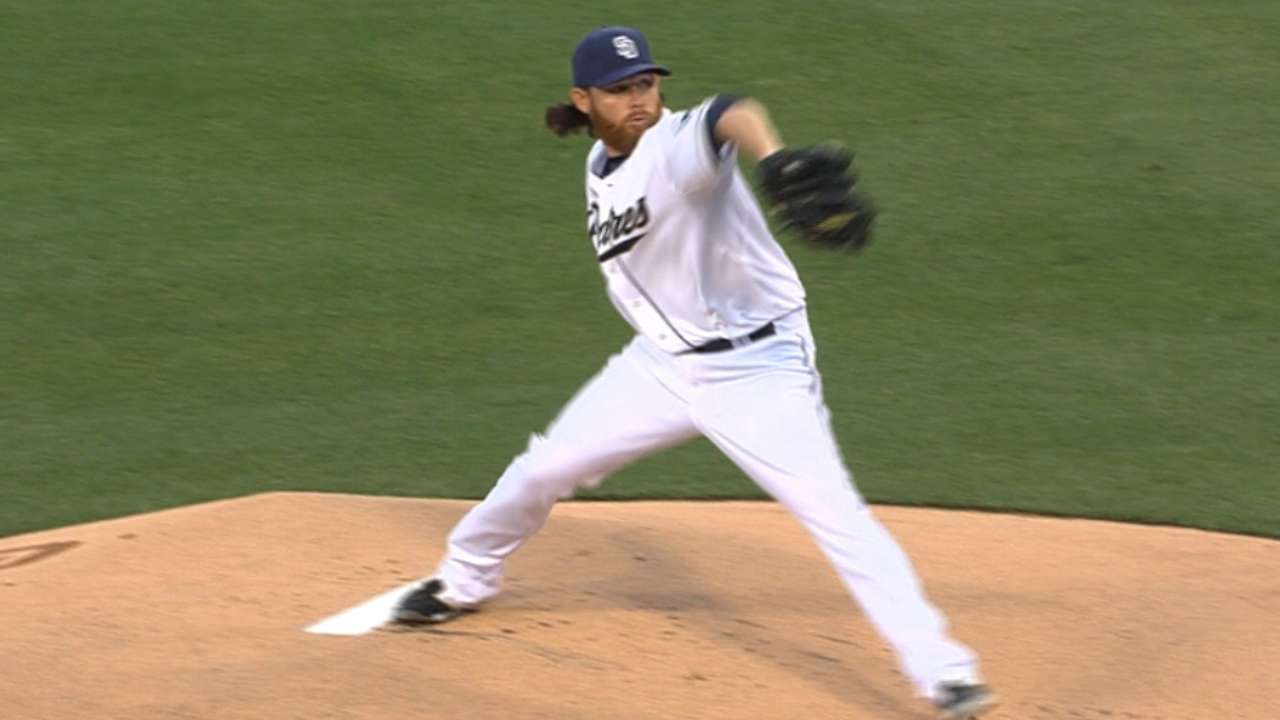 SAN DIEGO -- It's not as if the Padres weren't going to win another game this season. Sometimes all it takes is a standout performance by one player to turn things around. And on Friday night, that player was right-hander Ian Kennedy.
Kennedy -- missing in action so far this seasons because of a hamstring injury and poor performance -- held the Rockies scoreless just long enough for the Padres to generate some offense. Colorado also helped the swinging Friars by making four errors.
"We needed that type of effort to hold the other team down until we started to get it going offensively," San Diego manager Bud Black said about Kennedy's six innings of two-run, four-hit ball. "No doubt about it."
When the offense did get going in a big way, the result was a 14-3 victory at Petco Park. And while a three-game losing streak -- seven losses in the past eight games -- may not be gone and forgotten, it is hopefully in the rearview mirror.
"You know, it's the cycles of a season," Rockies manager Walt Weiss said the other day. "It happens to every club. Nobody is exempt from the rough spots of the season."
And right now, the Rockies, losers of three in a row, are in a real rough one, having been outscored, 35-9, in those losses. Meanwhile, the Padres hope their recent rough spot is behind them.
"You've been around long enough to know that the season can go in many directions any day or any week," Black said. "It's unexplainable. It really is. So let's hope for our sake that today was the start of something."
It's a season of high expectations in San Diego, and when the team opened 10-5, images of the third National League pennant in club history began dancing in the collective heads of the local fans. Then reality reared its ugly head for the Padres, and sometimes reality really bites. At 12-12, San Diego is at least at .500.
For a week, the Padres' usually reliable relievers imploded. And the starters weren't really much better. Black sat them down for a little heart to heart and talked to them about execution. Simple things like throwing the first pitch for a strike.
It's significant to note that San Diego pitchers throw the first pitch for a strike just 57.3 percent of the time. That's 28th out of the 30 teams. Only Baltimore and Colorado are worse. The spread from top to bottom is about 11 percent.
"That's horrible," Black acknowledged when given those numbers. "We have to throw strikes."
No question that when a pitcher quickly jumps ahead in the count, he significantly reduces the chances of the batter hitting safely. Conversely, a batter enjoys the upper hand every time the pitcher throws the first pitch for a ball.
This undoubtedly explains why the team with one of the best bullpens in baseball this past season is next to last right now in the Major Leagues with a 5.35 ERA, a few ticks ahead of Cincinnati. Last year, the Padres won 77 games and were 60-1 in games they led after six innings. Even with the addition of closer Craig Kimbrel, those results thus far haven't been duplicated. It's a different season with its own flow and texture.
Conversely, 2014's worst offense in baseball -- dead last with 535 runs scored -- is currently leading the NL through 24 games with 119 runs scored. That is easily explained. San Diego didn't have Wil Myers (.277), Matt Kemp (.330) and Justin Upton (.282) on last year's team. The extra lumber in the lineup is the reason why thus far there has been a huge uptick from 3.3 runs per game to 4.9.
"We have some spurts where we've put up some big numbers," Black said. "The trick is not to go from a big number to a small number. Team's that win eight or nine in a row win 2-1 and win 9-8. That's what we didn't do in our prior eight games."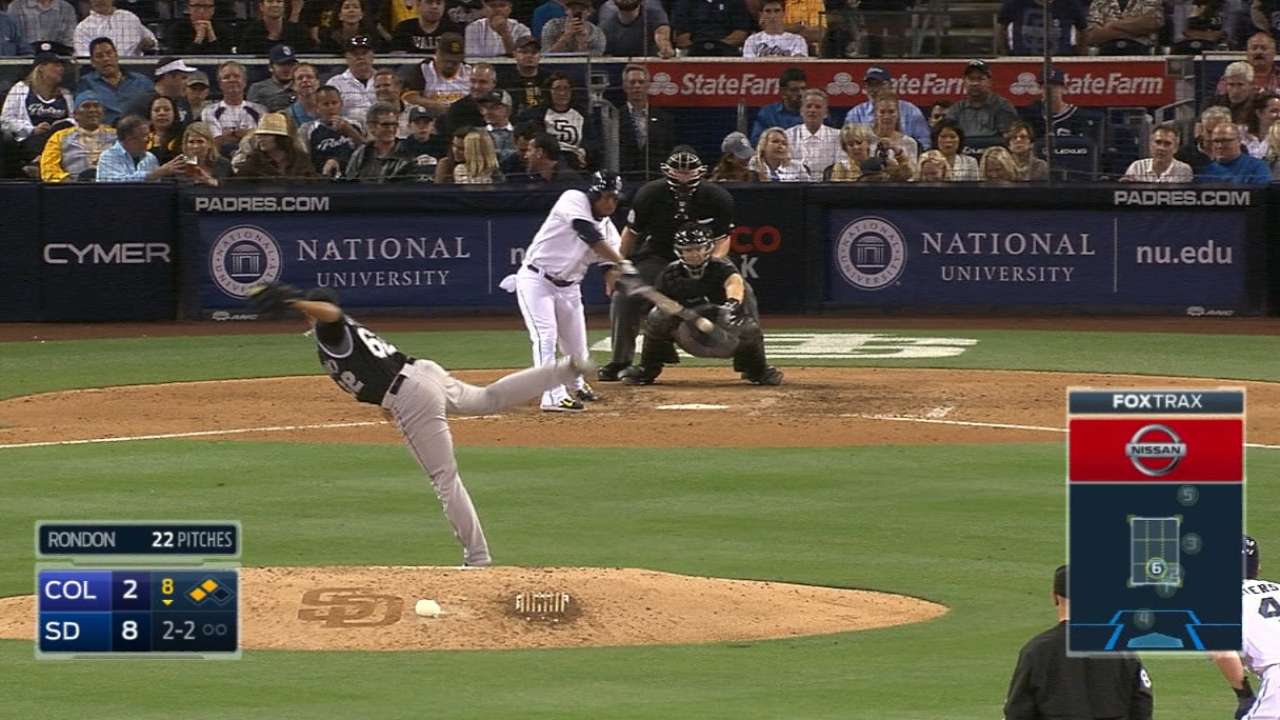 Even the best of teams have their fits and starts. If history is any indicator, it may be instructive to know that the 1984 Padres lost seven games in row from May 10-16 of a season that ended with them going to the World Series for the first of only two times in franchise history. San Diego had an 18-11 record when all that losing began.
The streak came to a screeching halt on May 17 across town in what was then known as Jack Murphy Stadium with a 5-4 victory over the Expos. In that game, the Padres stole seven bases. Tony Gwynn had two of them and Alan Wiggins had five, still tied for the club record. It was big-time performances by big-time players, and San Diego rolled on from there.
Kennedy stepped up Friday night and then the offense produced 14 runs on 14 hits. As Black often quips, he does not have a crystal ball. And so it remains to be seen as this season plays itself out whether the Padres will roll on from here.
Barry M. Bloom is a national reporter for MLB.com and writes an MLBlog, Boomskie on Baseball. Follow @boomskie on Twitter.
This story was not subject to the approval of Major League Baseball or its clubs.