Rockies get 'weird' with four-error night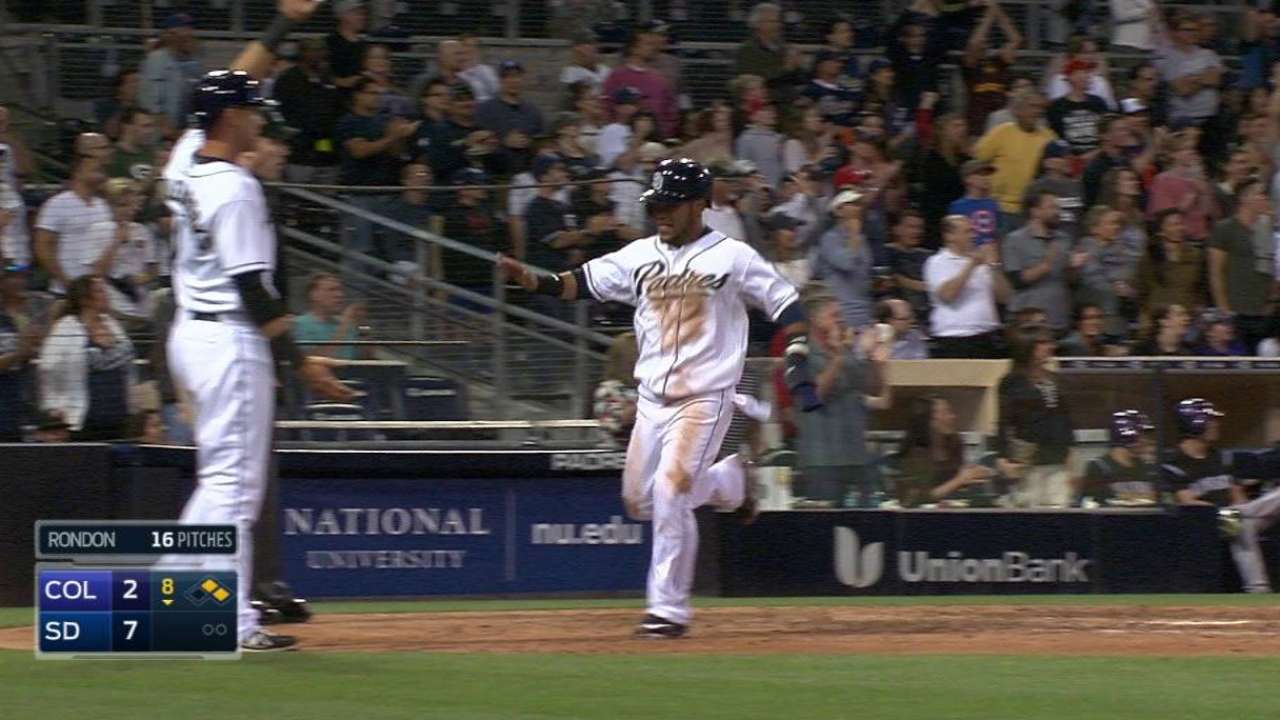 SAN DIEGO -- Friday night's 14-3 loss to the Padres was not just the Rockies' third straight, but each one was more lopsided than the one before. However, second baseman DJ LeMahieu said with confidence that Friday was truly rock bottom.
Rare is the game in which LeMahieu flubs a possible double-play grounder, which occurred during a fourth inning that saw the Rockies make three errors and the Padres score four runs. In winning his first career Rawlings Gold Glove Award last season, none of LeMahieu's six errors at second occurred on a ground ball.
Before LeMaieu's miscue, starting pitcher Eddie Butler made a wild pickoff throw and shortstop Troy Tulowitzki, with two Gold Gloves at home, didn't hold onto a Will Middlebrooks grounder (Yonder Alonso bumped into Tulowitzki on the play, but no interference was called). It was the Rockies' first three-error inning since last June 21 against the Brewers in a 9-4 loss.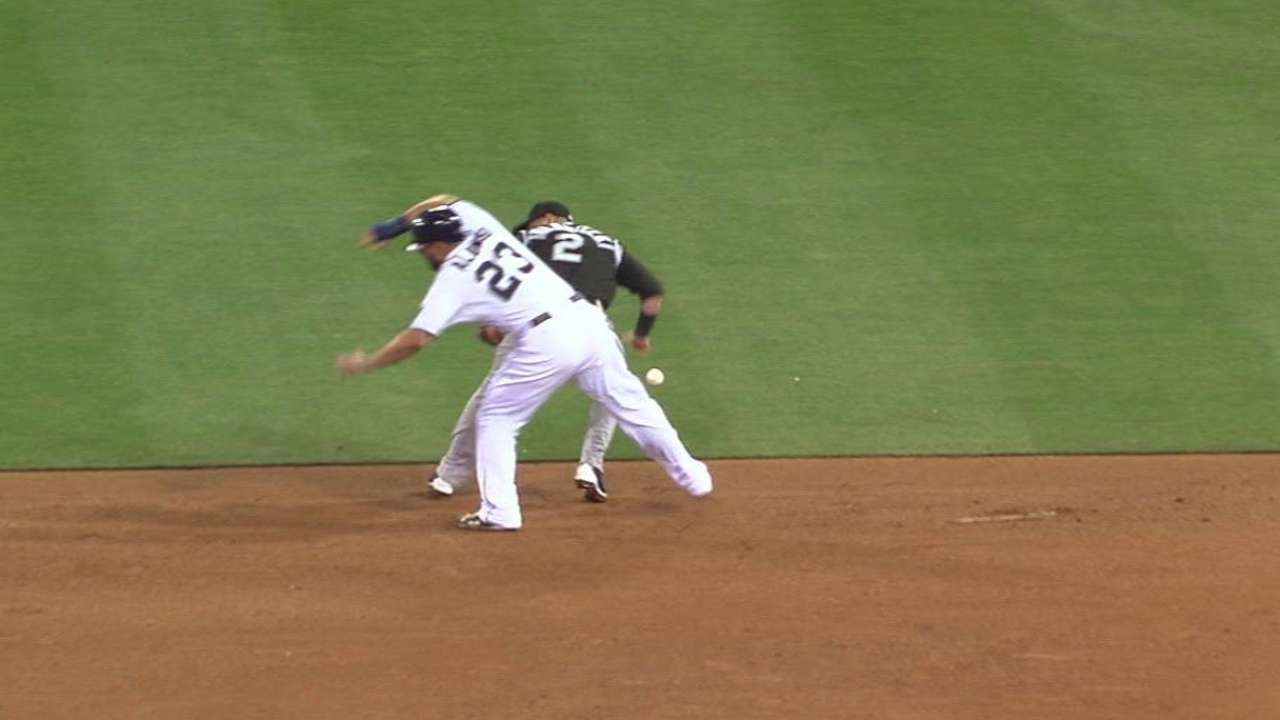 In the eighth, when the Padres made it ugly with eight runs, even Nolan Arenado -- possessor of the last two Gold Gloves at third base and plenty of dazzling plays -- let a grounder scoot under his glove and between his feet for the team's fourth error.
With an infield known as the "Coors Shield," LeMahieu can feel safe in saying the Rockies won't surpass Friday's level of sloppiness.
"This was the worst game we've played all year and probably will play all year, too," LeMahieu said. "And it was a bad time to have that kind of game.
"It was a weird game."
However, the Rockies have been outscored, 35-9, over their last three games, including two deflating losses at Arizona. There are ugly stretches that happen to most every team over a 162-game schedule, and there are skids that raise deeper concerns.
Butler, hurt by the errors, lasted just four innings, and it was the 12th time in 22 games the starter hasn't pitched beyond five innings. Also, after scoring 10 runs on Opening Day, the Rockies have not scored more than six in any contest, and have dropped six of the last seven on the road, where they tend to struggle.
If a red flag could have been found in Friday's loss, it might have been the eighth, when a nominally competitive game became hopeless.
"Before that, even though we hadn't played that well, it's a four-run game," manager Walt Weiss said. "We're still in the game. But after that point, it's gotten away from us."
Allowing games to become lopsided is a good way to lose confidence.
"We need to continue to expect to win," veteran catcher Nick Hundley said. "Not saying that we aren't, but if our mindset on a daily basis is to expect to be better than the team that we are playing, we'll be in really good shape."
Thomas Harding is a reporter for MLB.com. Follow him on Twitter @harding_at_mlb, and like his Facebook page. This story was not subject to the approval of Major League Baseball or its clubs.