Kennedy finds his groove in bounceback start
Padres starter fans 6 over 6 innings in rout of Rox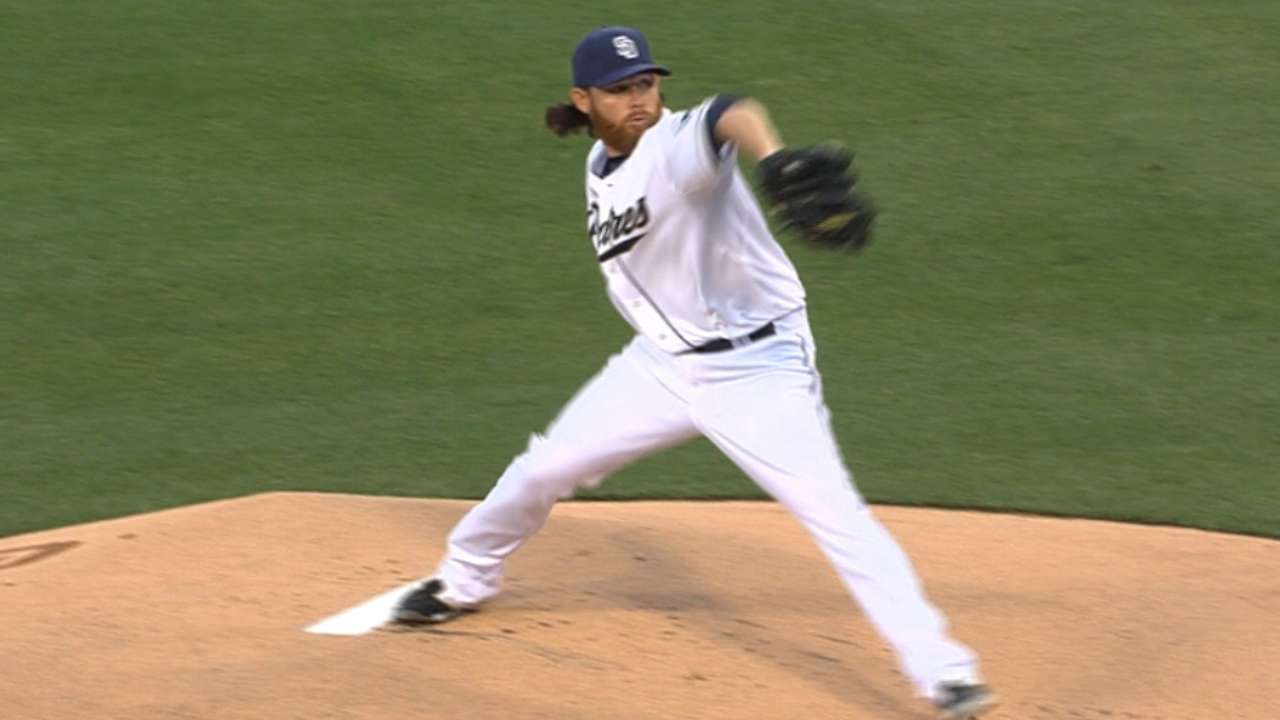 SAN DIEGO -- After a rough first month of the season, Ian Kennedy kicked off May with a strong start on Friday, tossing six innings and allowing two runs to earn the victory in San Diego's 14-3 win over the Rockies in the opener of a three-game series at Petco Park.
The win snapped a three-game losing streak for the Padres (12-12), who had lost seven of eight.
Kennedy (1-1) lasted only 2 1/3 innings in his first start -- the Padres home opener against San Francisco -- exiting with a hamstring injury that put him on the 15-day DL. Upon returning, he surrendered eight runs in 4 1/3 innings, taking the loss on April 25 against the Dodgers.
"There were some bad habits that I had in the past that kind of crept in," Kennedy said. "Not being on the mound and competing, just worrying about my hamstring more than anything, and forgetting that I have to pitch and about my mechanics."
This time around went much better for the veteran right-hander, as Kennedy struck out four of the first eight batters he faced, and recorded six strikeouts total as he improved to 6-4 with a 3.03 ERA and 116 strikeouts in his career against Colorado.
"I felt like my fastball had some good life on it tonight," Kennedy said. "I felt like I was back on top of the ball. It was nice to have the offense have that little cushion, but it was just executing early on."
The two blemishes on Kennedy's night came in the form of solo home runs off the bats of Drew Stubbs, who went hitless for the entire month of April, and Nolan Arenado.
Kennedy allowed just two other hits and showed the form that has led to five consecutive seasons of 30 or more starts. He threw 101 pitches, with 68 for strikes, and helped the San Diego starting rotation maintain its Majors-best total of 151 strikeouts so far this season.
"He was a little bit out of sorts in the first inning," Padres manager Bud Black said. "His pace was a little slow, but he sort of reeled it in after that. It was good to see him bounce back. We needed that type of effort."
The Padres offense backed Kennedy early, pushing across a run in the first inning and then using a four-run fourth to build a bigger cushion. San Diego kept adding on, including eight runs in the eighth, to help Kennedy get his first win of the the season.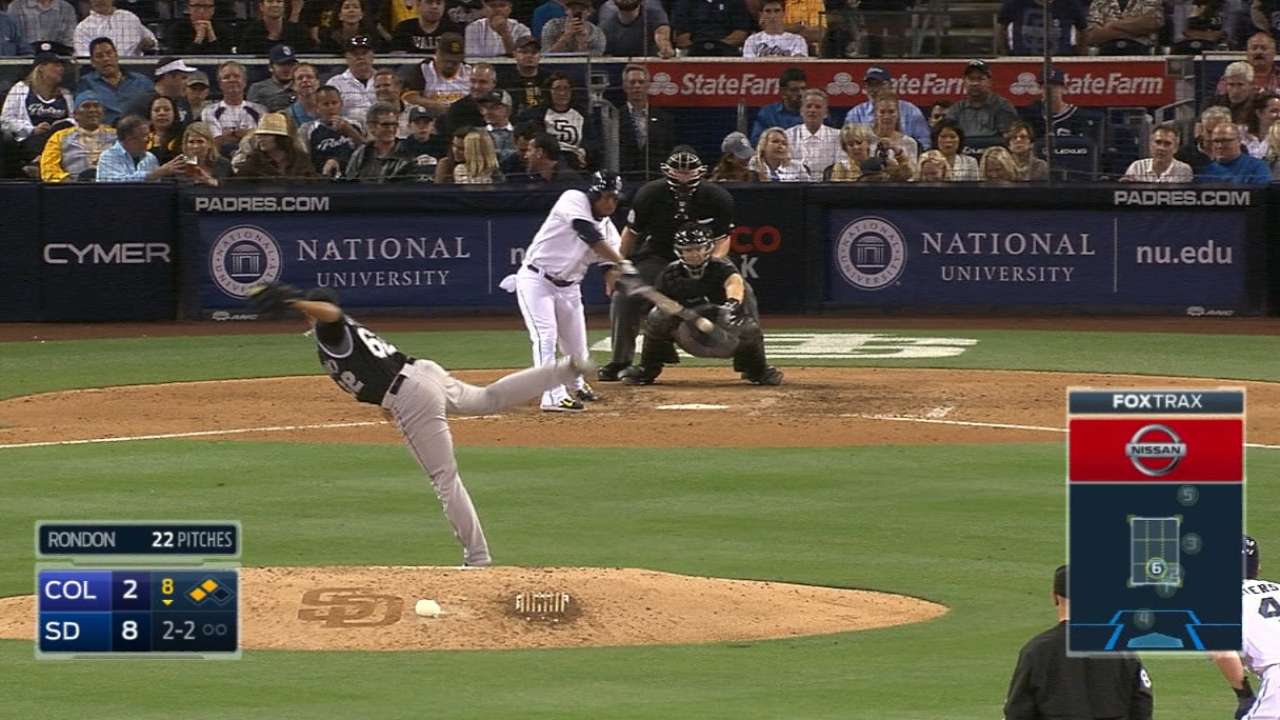 A bullpen that entered the game with the second-highest ERA in the Majors rebounded nicely to make the lead hold.
It all started with Kennedy, however, who put an end to his own struggles while also helping his team get a much-needed win.
Tim Powers is a contributor to MLB.com. This story was not subject to the approval of Major League Baseball or its clubs.