Frias' win keeps him in mix for starter job
Rookie swingman pitches 5 1/3 scoreless innings vs. D-backs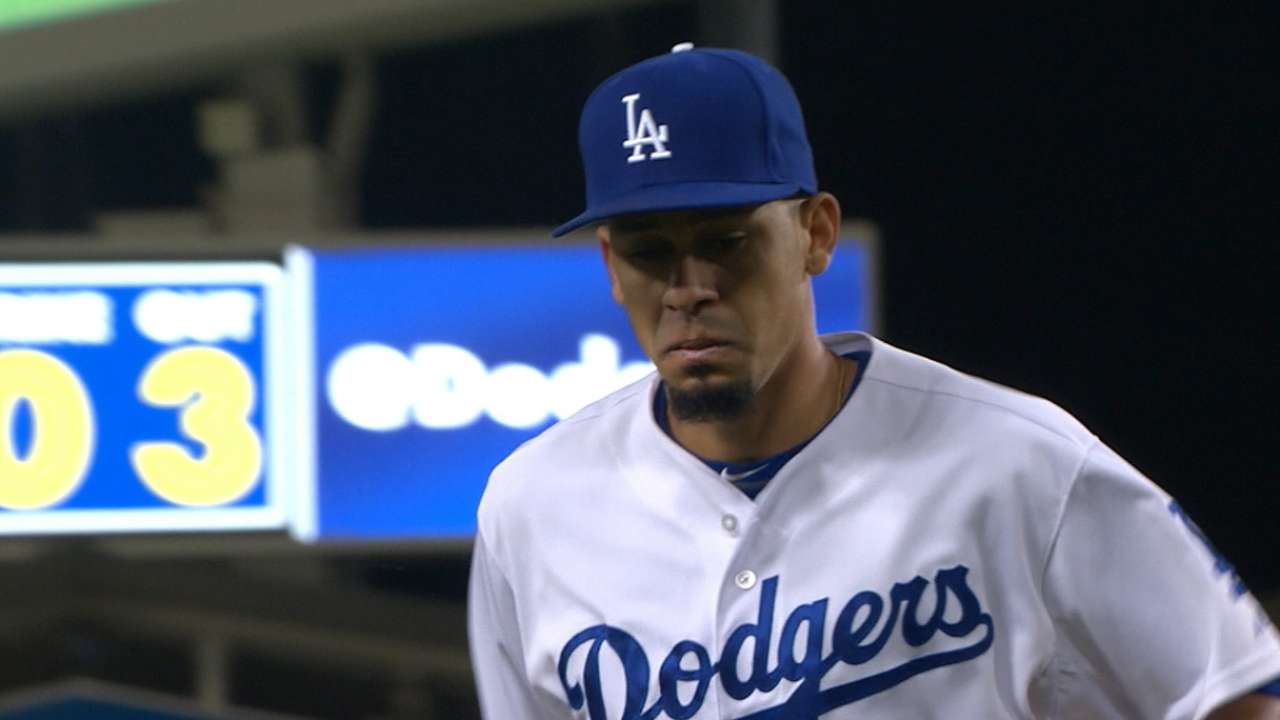 LOS ANGELES -- The audition for Brandon McCarthy's spot in the Dodgers' starting rotation began Friday night with rookie Carlos Frias, and he'd like it to end there too.
Frias took the opportunity and pitched 5 1/3 scoreless innings in an 8-0 win over the Diamondbacks, his first win in three career starts. It all but assured Frias of keeping the job for at least one more tryout.
"I'm assuming he would," manager Don Mattingly said when asked if Frias will start again next week.
"Carlos was really good. We talk about his fastball stuff, but he had a quality slider tonight too. He threw a lot of strikes, kept the ball down. He kind of ran out of gas in the sixth, but he did his job."
Frias outpitched former Minor League teammate Rubby De La Rosa, both having been signed out of the same 2006 tryout in the Dominican Republic. Frias allowed four hits, struck out three and walked one. He didn't make the club out of Spring Training, but he's thrown 7 2/3 innings this year without allowing a run.
He credited fastball command for his solid outing, said he's more confident than last year when he debuted but he knows the decision on his future role is out of his control and all he can do is be prepared for whatever he is asked to do.
"Anything I can do to help the team win," said Frias, who has been labeled as a swingman because management hasn't decided if he's a better starter or reliever.
Ken Gurnick is a reporter for MLB.com. This story was not subject to the approval of Major League Baseball or its clubs.