Bucs left frustrated after leaving 'em loaded
Pirates can't cash in with bases loaded, no outs in sixth vs. Lynn, Cardinals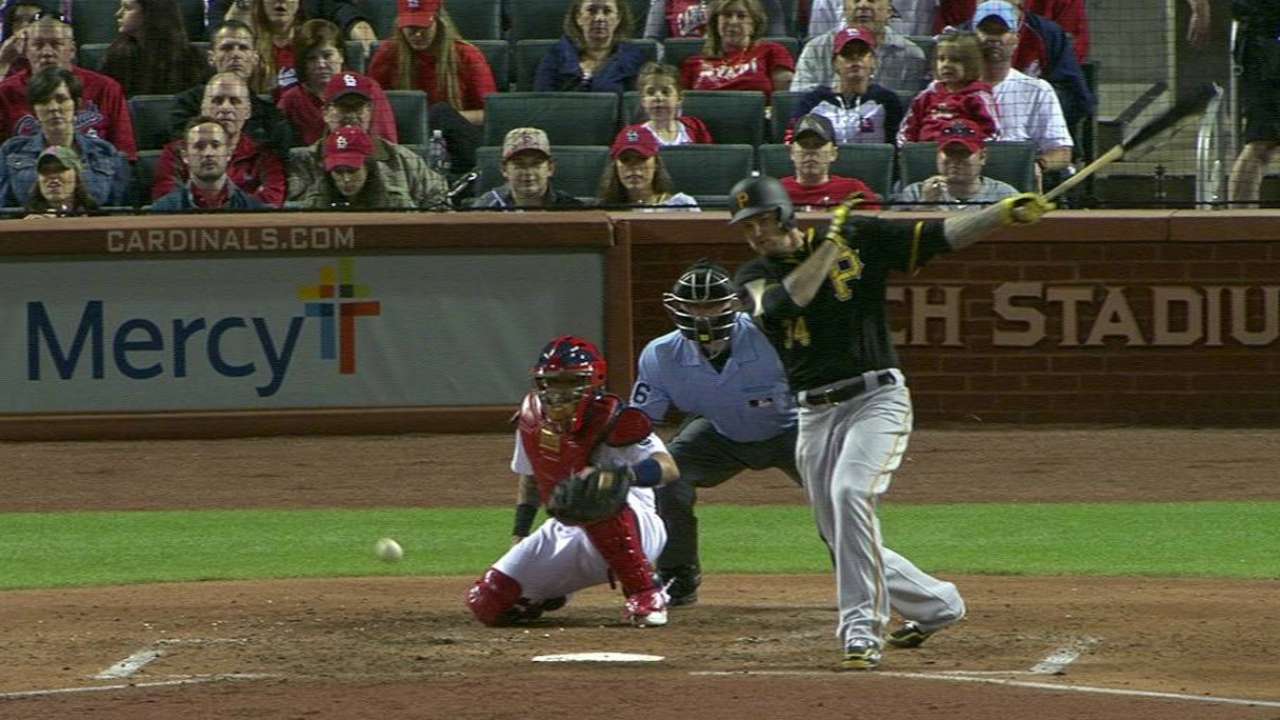 ST. LOUIS -- The Pirates gave Lance Lynn a hard push. The St. Louis right-hander shoved back even harder, with the apparent help of a little nudge from home-plate umpire Mike Muchlinski.
Friday night's 2-1 walk-off loss in 10 innings to the Cardinals doesn't happen -- the 10th inning doesn't happen -- if the Bucs get something more than frustration out of a bases-loaded, none-out sixth-inning threat against Lynn.
"He's a grinder. Push him, he pushes back. That's what he does," Neil Walker said of Lynn, who, after three years of pitching like an ace, has become that with the loss for the season of Adam Wainwright.
Walker struck out to defuse that threat. Josh Harrison had popped out for the first out. In between, Andrew McCutchen was called out on a 3-2 pitch that was comfortably off the plate.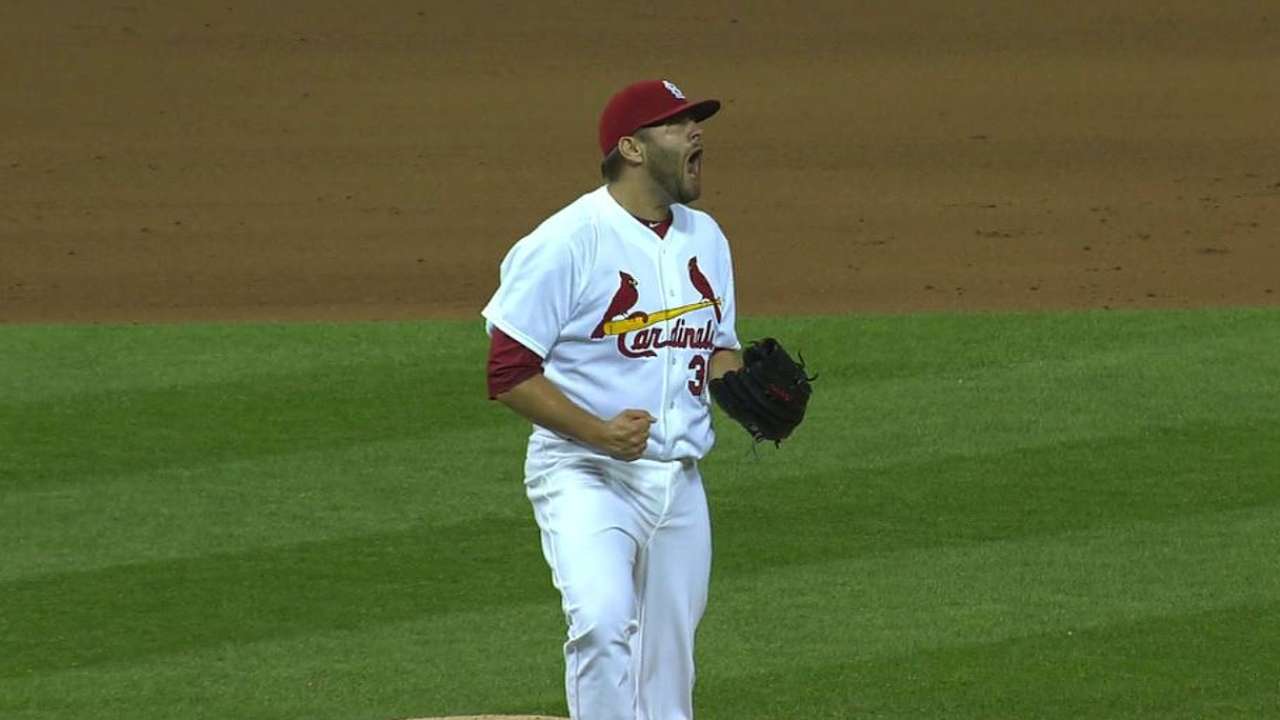 "What can you do? What can you do? All you can do is battle," McCutchen said, a hint of resignation in his voice. "It's tough. The game's already tough. Against stuff like that, makes it even tougher."
McCutchen, at first blush, seemed to have an easier time shaking off jamming his already tender left knee on a ninth-inning slide into second base. McCutchen limped off the field after that play, with assistant trainer Ben Potenziano, but said he'd "probably" be back in the lineup for Saturday afternoon's rematch.
"I jammed the knee into the base a little bit, and it wasn't too comfortable," said McCutchen, who remained in the game. "Just had to give it a little time, then it was all right."
A.J. Burnett, very strangely, had already singled in that sixth for the Bucs' run. Gregory Polanco followed with a walk that loaded the bases, pushing Burnett to second for a great view of what followed.
"I saw the whole thing," Burnett said of the 21 pitches that paved Lynn's escape route. "He made some pitches. He battled, and was able to get out of it. That was a big, big inning for him."
It enabled a big, big loss for the Bucs. Manager Clint Hurdle had gone all-in for this first seasonal meeting with the team whose division stronghold the Bucs hope to challenge.
"This is a three-game series, but I wanted to come in and match up the best we could with our day off (on Thursday) against the first-place team," Hurdle conceded. "That was a big missed opportunity for us. We had a chance to stretch the game out, and weren't able to do it."
The loss on Matt Adams' opposite-field single perpetuated the Pirates' Busch Stadium agonies. Since the start of the 2014 season, the Bucs are 2-9 here, but have been outscored by a total of only six runs (36-to-30). That translates into a series of tough, tight losses.
"They've had their way with us here," Hurdle said. "We have to find a way to throw a punch back."
Tom Singer is a reporter for MLB.com and writes an MLBlog Change for a Nickel. Follow him on Twitter @Tom_Singer. This story was not subject to the approval of Major League Baseball or its clubs.