K. Johnson a pleasant surprise in starting role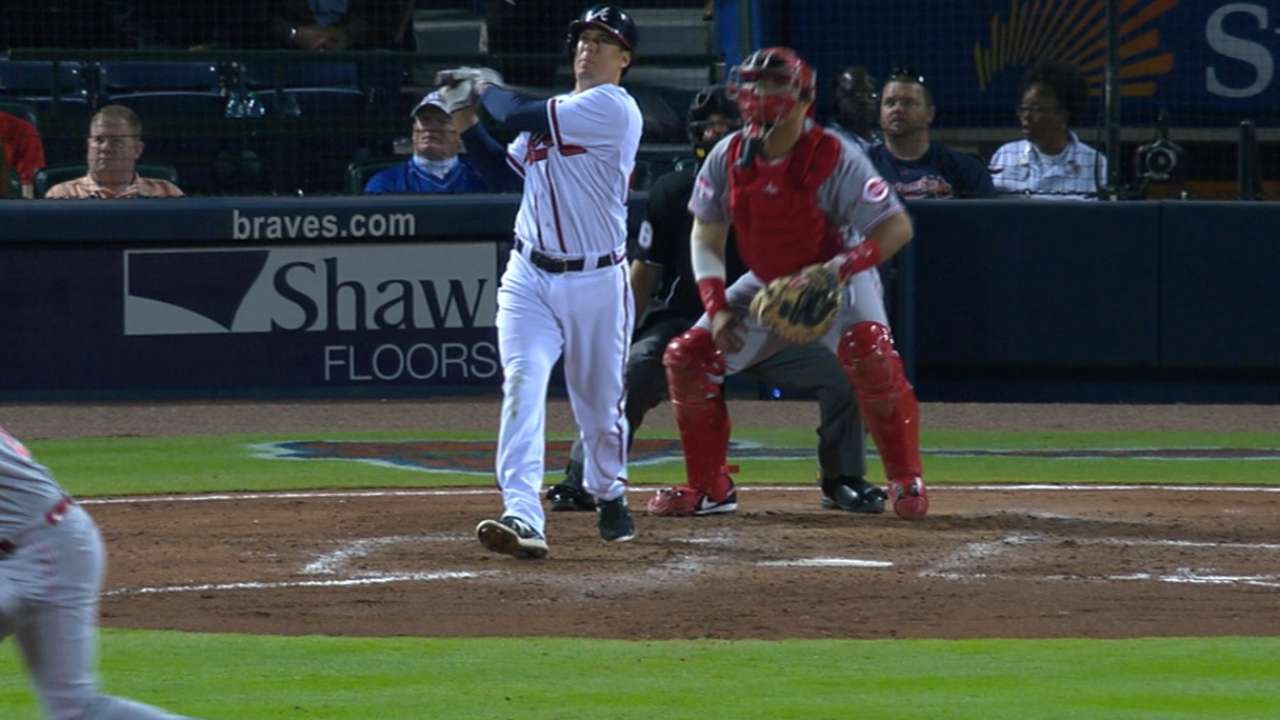 ATLANTA -- After experiencing frustrating stints with the Yankees, Red Sox and Orioles last year, Kelly Johnson returned to his suburban Atlanta home unsure about the remainder of his baseball career. But his spirits brightened in January, when the Braves extended an offer to rejoin their organization.
Initially, it appeared Johnson would fill a backup role if he earned a roster spot during Spring Training. But as the past few weeks have elapsed, the veteran utility man has taken advantage of his opportunities and delivered, like he did with a go-ahead home run during Friday night's 4-3 win over the Reds.
"It's a cool feeling," said Johnson, who was previously in the Braves' organization from 2000-09. "I live here and everything, so it's coming home and all of that. But it's still coming in, playing baseball and trying to be the best that you can and just grinding it out, not mailing it in and trying to get better."
Johnson's two-run homer in the fifth inning off Anthony DeSclafani simply added to the success he has had since rejoining the Braves. While being placed in the starting lineup for seven of the past eight games, Johnson has batted .320 (8-for-25) with two home runs and a pair of doubles.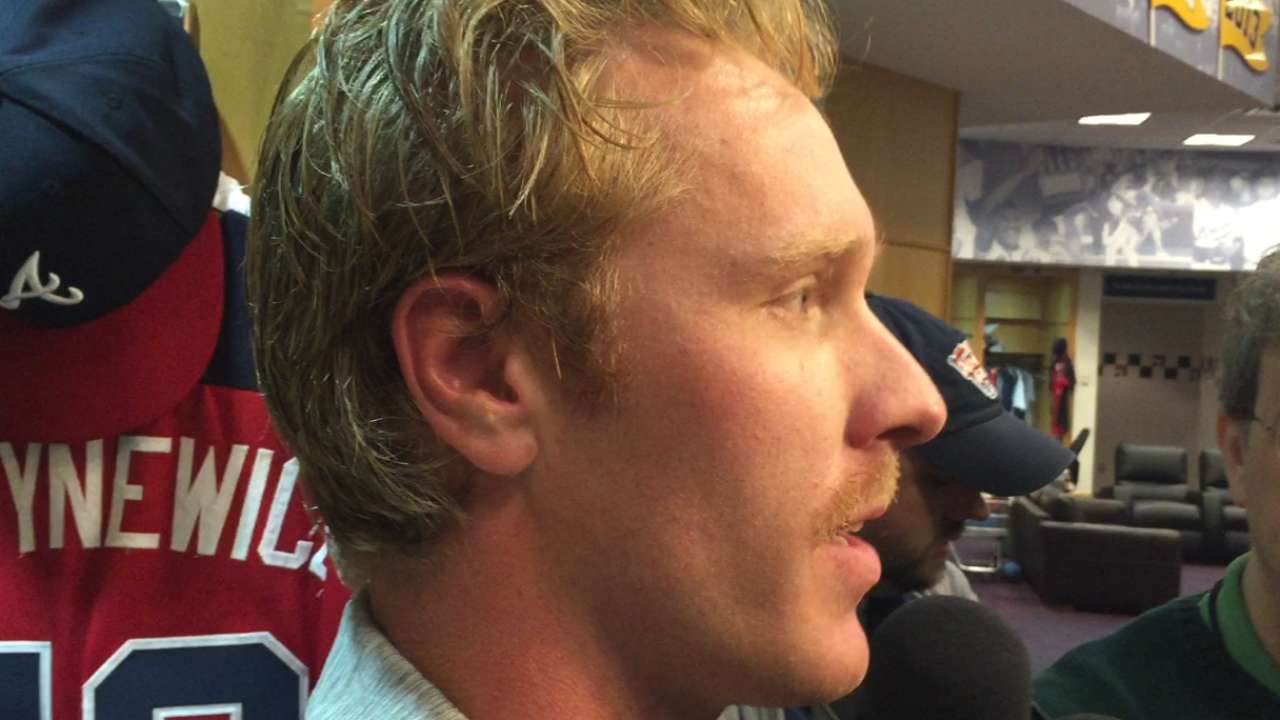 "I don't know if he signed up for this," Braves manager Fredi Gonzalez said. "I think he signed to play twice a week. Now, he's played five or six days in a row. So he might come in my office and say, 'Bench me or trade me. I didn't sign up to play every day.' But he's swinging the bat and he's a threat at the plate."
Johnson, 33, has primarily shared the left-field position with Jonny Gomes this year. But he has drawn some time at third base and might get some additional starts there while Chris Johnson is sidelined for at least the next three weeks with a left hand injury.
"I'm signed up for whatever it takes," Johnson said. "I love it and I've been preparing for it. You prepare through the offseason to play every day. You certainly don't sign up to sit on the bench."
Mark Bowman is a reporter for MLB.com. This story was not subject to the approval of Major League Baseball or its clubs.