Gibson putting consistency issues to bed
Right-hander has 1.88 ERA over last four starts
MINNEAPOLIS -- While Twins right-hander Kyle Gibson showed some signs of being a solid starter in his first full season in the Majors last year, he was still plagued by consistency issues.
Those issues showed up in his first start of the season against the Tigers, when he gave up six runs over just 3 2/3 innings on April 9, but he's been on a roll since. The sinkerballer was at it again on Friday night, as he tossed eight scoreless innings to lead the Twins to a 1-0 win over the White Sox.
Gibson has allowed just six runs over 28 2/3 innings in his last four starts for a 1.88 ERA, and his performance against the White Sox was his best of the season, as he scattered just four hits and a walk with four strikeouts.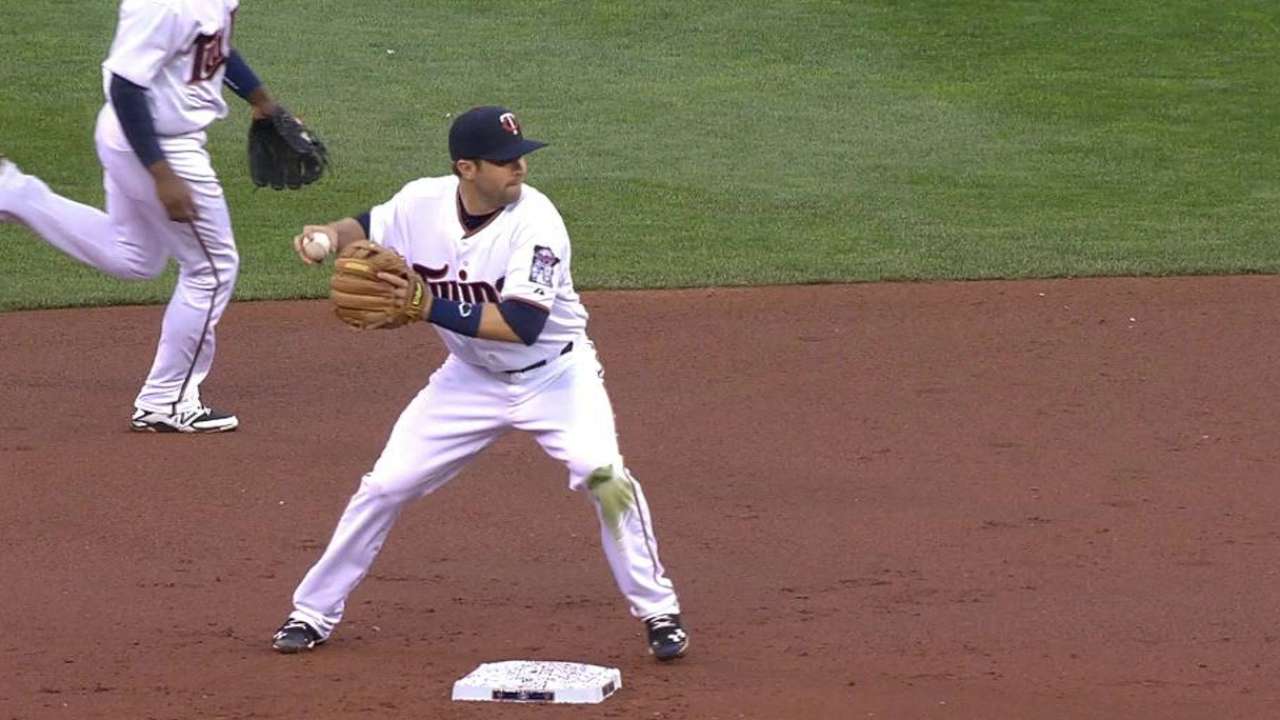 "I think it was one of those nights where, once I got into a groove, things were going pretty good," Gibson said. "A lot of credit goes to [catcher Kurt Suzuki] and the defense. They made some big plays and were at the right spots at the right times."
The defense did help Gibson, as the Twins turned an inning-ending double play with the bases loaded in the second inning, and Torii Hunter made a leaping catch at the wall in right field to rob Conor Gillaspie of extra bases in the fifth. But Gibson deserved plenty of credit for working his way out of a few jams, and struck out Jose Abreu twice.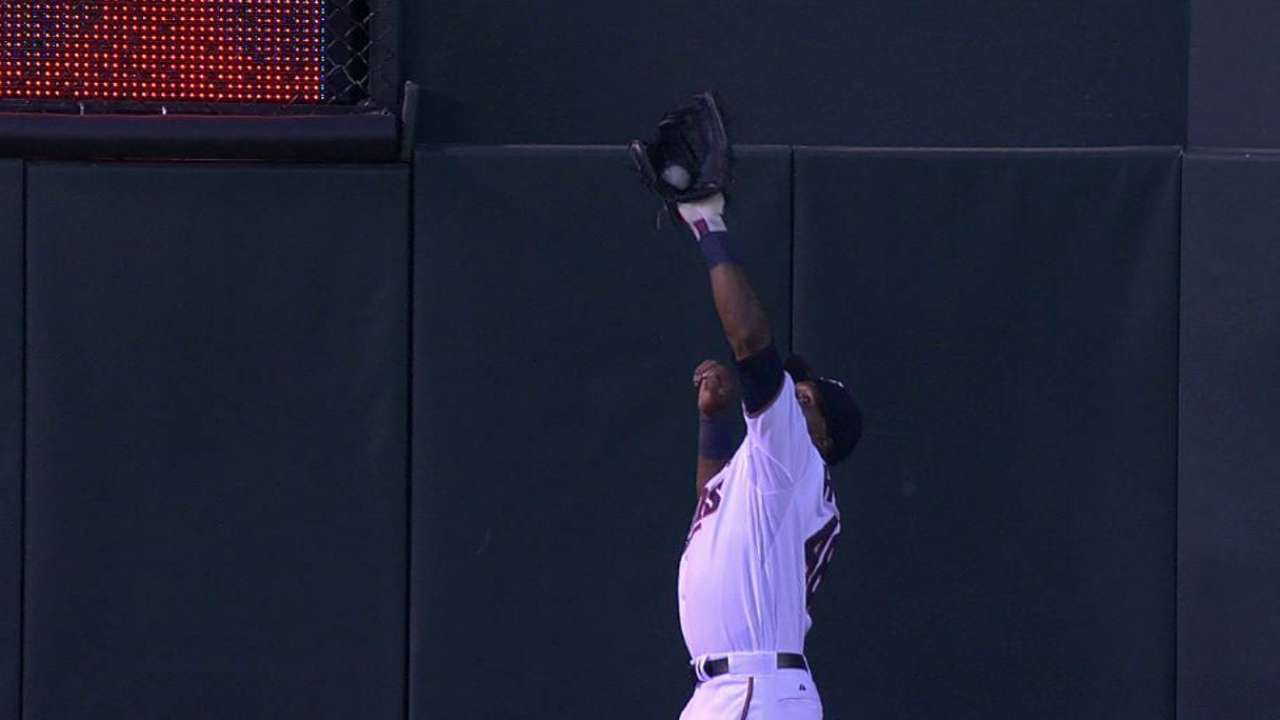 "Eight zeros is a good place to start," Twins manager Paul Molitor said. "He got into some trouble early, but got the double-play ball. We made some nice plays defensively. Torii out there in right. He just found ways to have good crisp innings."
Molitor was faced with the decision to stick with Gibson, who had thrown 94 pitches, or go to closer Glen Perkins in the ninth. But Molitor said he was always going to go with a fresh arm in Perkins, and it worked out, even though the White Sox had runners at second and third with two outs, as Perkins was able to strike out Tyler Flowers to end the game.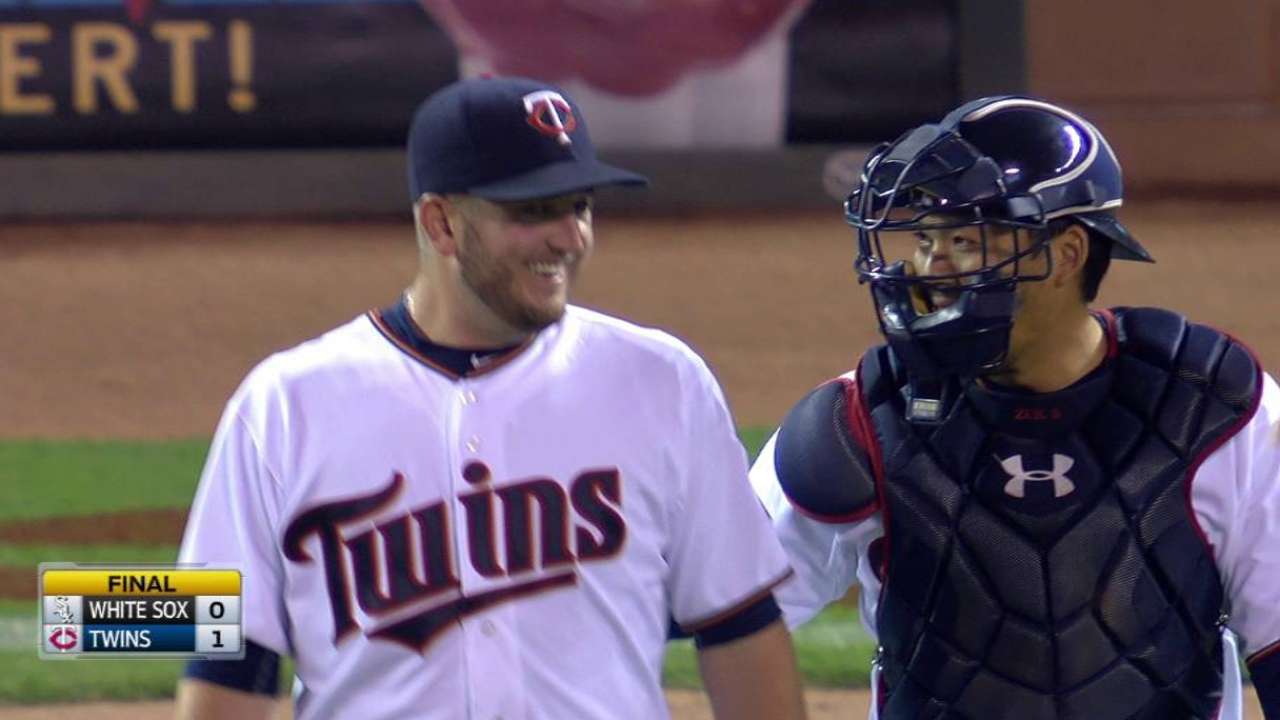 "He wanted to come back out for the ninth and I don't blame him, because his pitch count would've allowed him to do that," Molitor said. "But I had my fresh closer, so I went with that."
Gibson lobbied to stay in for the ninth, but said he isn't one to question Molitor, especially considering Perkins has been an All-Star each of the last two seasons.
Rhett Bollinger is a reporter for MLB.com. Read his blog, Bollinger Beat, and follow him on Twitter @RhettBollinger. This story was not subject to the approval of Major League Baseball or its clubs.