Familia gaining confidence with each outing
Right-hander leads the Major Leagues in saves with 10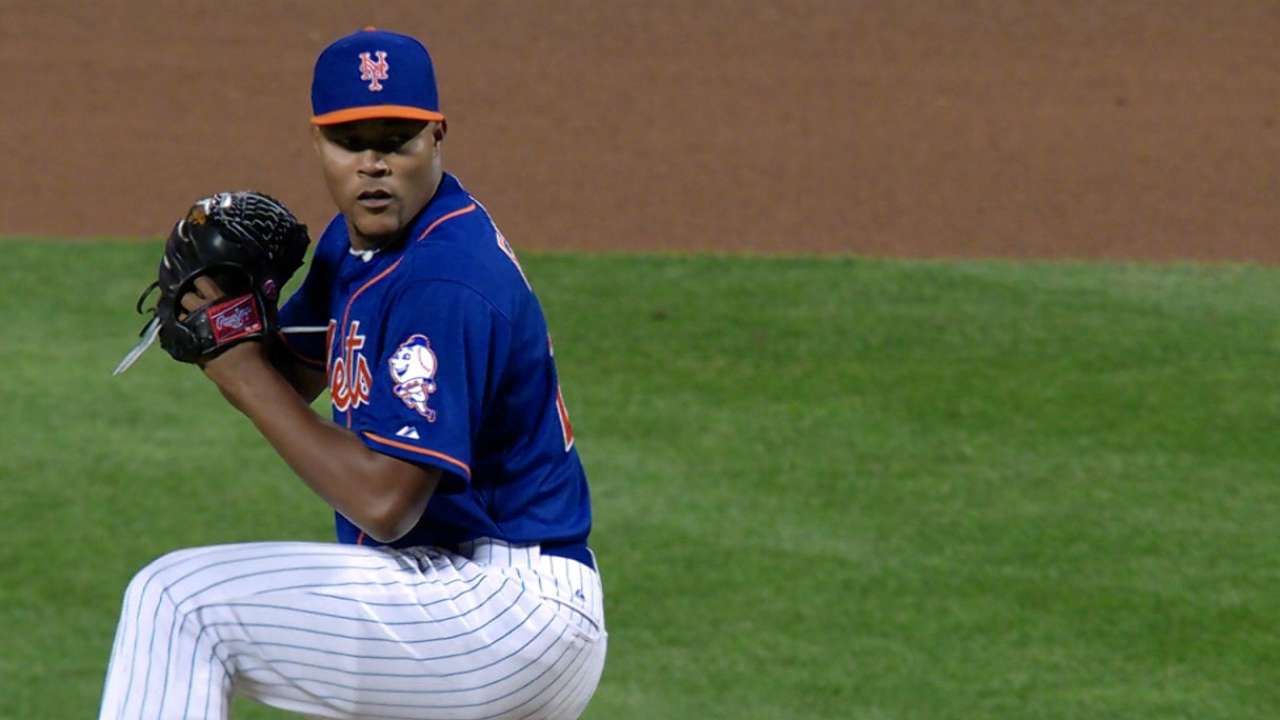 NEW YORK -- Mets manager Terry Collins wanted to wait for one more out, but that was before he came inches away from not needing Jeurys Familia at all.
Nationals pinch-hitter Tyler Moore had just sent a 370-foot clout right up to the edge of the left-field fence. A few more inches and Moore rounds the bases with a two-run homer. The tiny lead Matt Harvey protected for seven innings all gone. The pregame plan was to get four outs from Familia, if necessary. Collins made the call with five left.
"That's something you don't want to have to do too much," Collins said after the Mets defeated the Nationals, 4-0. "But when you've been off for three days and have a day off coming up, we thought he had it in him."
Familia most certainly did, retiring the first five hitters in the Washington order for his first five-out save of the season and Major League-leading 10th save overall.
For Familia it was his fourth career save of 1 1/3 innings or more and first five-out save since Aug. 20 of last season, against Oakland.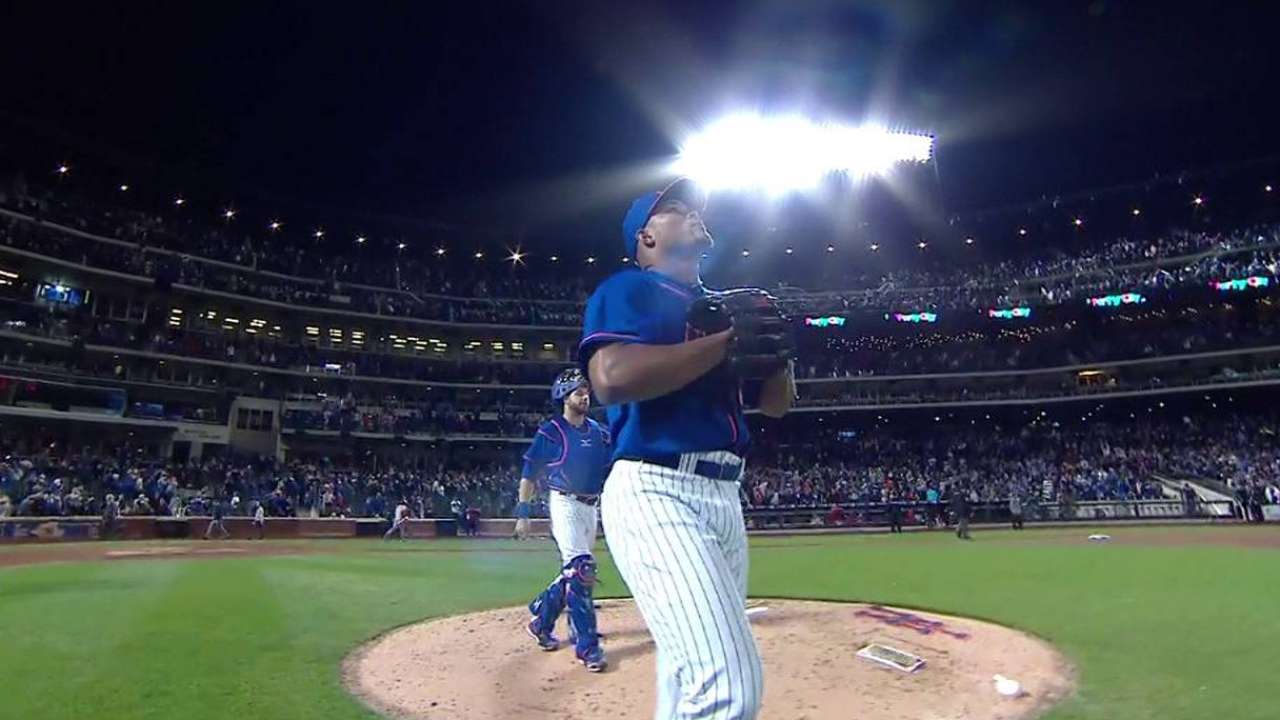 "I'm just thinking in my mind, I have to go out and do the same thing I've been doing so far," said Familia. "Make quality pitches, because it's a tight game."
With the tying run on first, Familia cradled a 1-0 lead by retiring Michael Taylor and striking out Yunel Escobar to end the eighth.
After the Mets added three insurance runs in the bottom of the eighth, Familia retired Jayson Werth, Bryce Harper and Ryan Zimmerman in order in the ninth to lock down Harvey's fifth win in five chances.
"I wanted to finish the game for him and for the team," Familia said. "No matter what the score is, I'm just trying to do my job."
That hasn't been a problem, with Familia now 10-for-10 in save opportunities after being thrust into the role following the suspension of Jenrry Mejia.
He has struck out 15 batters in 12 1/3 innings and walked just three, hinting the control issues that haunted him in the past could be behind him.
"Bobby Parnell told me the other day in Miami how impressed he was seeing the difference in Familia between two years ago and today," Collins said. "Confidence is an unbelievable thing."
Collins brought in Alex Torres to start the eighth, thinking he would save the righty Carlos Torres in case the close game went into extra innings. But after two right-handed batters, Dan Uggla and Moore, hit the ball hard off Torres, Collins opted for his best available arm in Familia.
Once again, the big righty didn't disappoint.
"He's done everything you can ask out of him," catcher Kevin Plawecki said. "He's throwing strikes, he's throwing everything you would want out of a closer."
Joe Trezza is an associate reporter for MLB.com. This story was not subject to the approval of Major League Baseball or its clubs.