White Sox misfiring on all cylinders
Club expected to generate fireworks 1-11 in games scoring three runs or fewer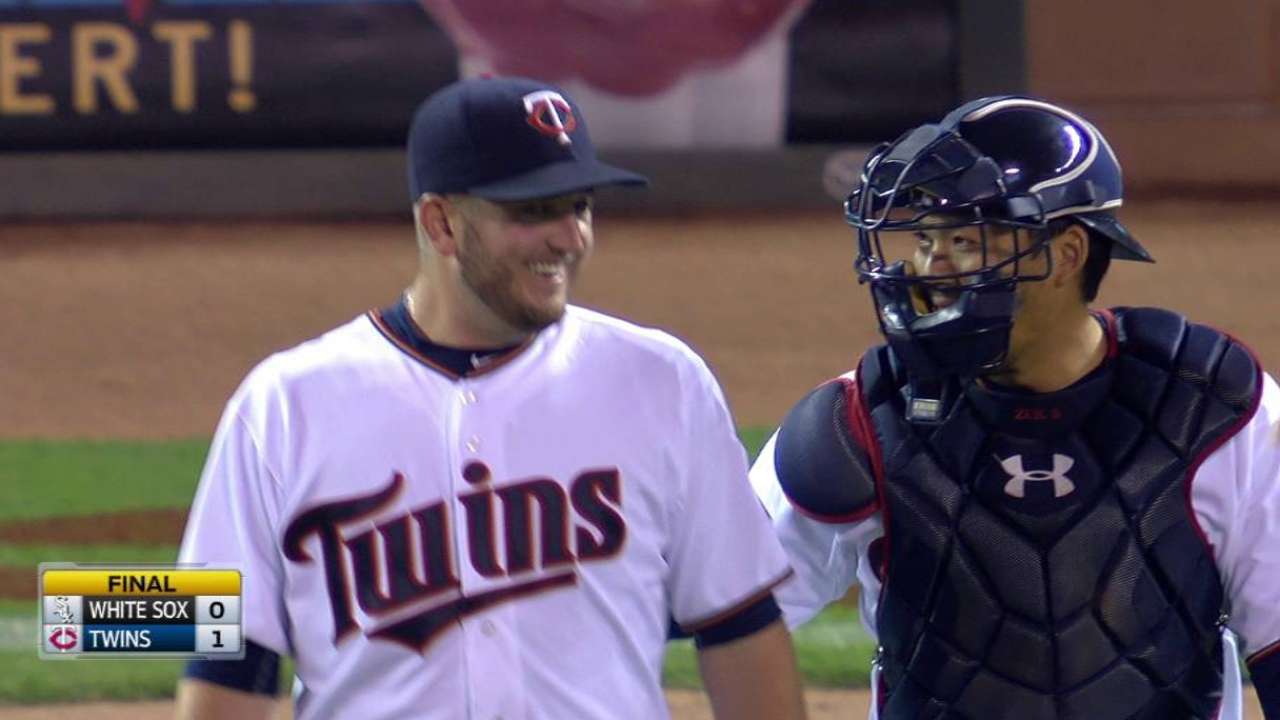 MINNEAPOLIS -- It's not a shock that the White Sox have a 1-11 record when they score three runs or fewer in a game during the 2015 season. The real surprise is that a team built in the offseason to produce, with seemingly few holes up and down the lineup, has played that many low-scoring games.
Game No. 12 came on Friday at Target Field, with the White Sox (8-12) falling by a 1-0 decision to Minnesota's Kyle Gibson and Glen Perkins. It sounds like a broken record for a team that has struggled with the bats for the first month of the season, but the mantra remains to fight through the tough times because the good times are ahead after Tyler Flowers struck out on three pitches to end the game with the potential tying run on third and go-ahead run on second.
"We're going through one of those stretches where we are just not getting it going across the board," said White Sox designated hitter Adam LaRoche, who had two of the South Siders' six hits Friday, including a one-out single in the ninth. "So, it will turn. It just [stinks] going through it."
"You just have to grind through it," White Sox manager Robin Ventura said. "There are some opportunities there that we didn't knock in, and that's going to happen. Confidence-wise, you don't waver with that. You just continue to go. These guys know it's going to turn for them."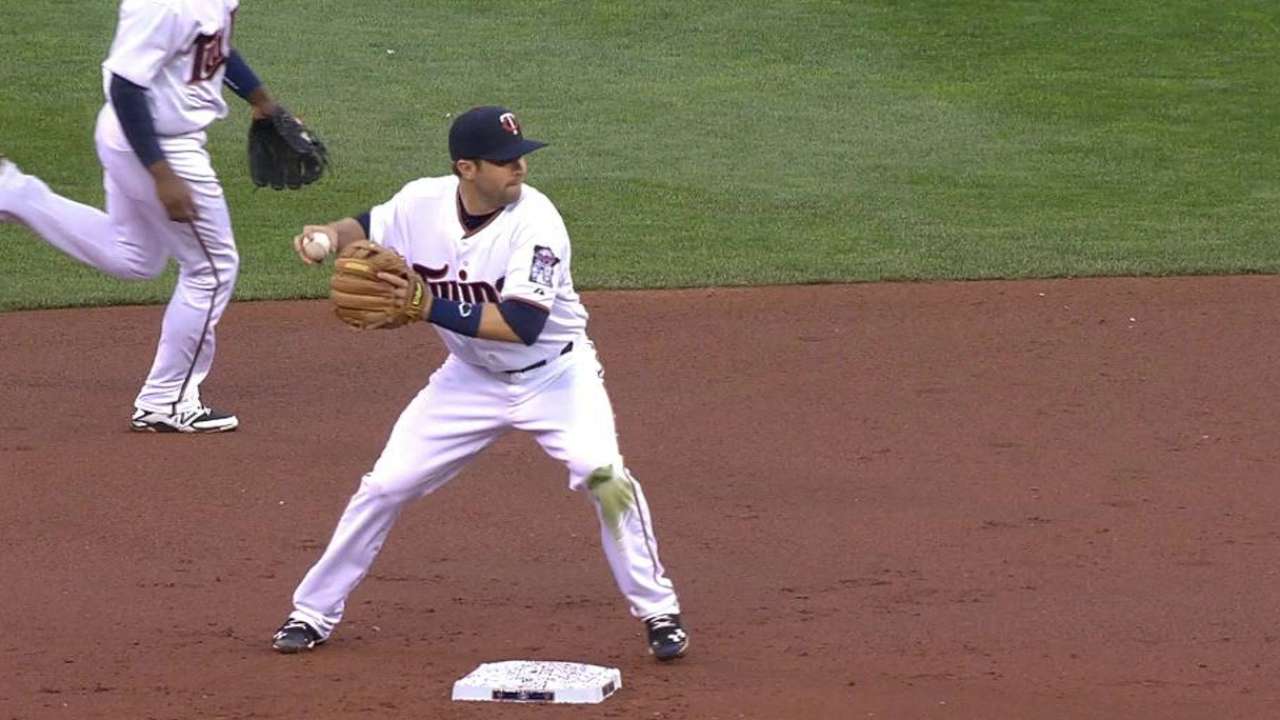 It was a tough game for Flowers, who hit into a double play with the bases loaded and one out in the second and had a hit taken away by third baseman Trevor Plouffe with runners on first and second and one out in the seventh. After pinch-hitter Gordon Beckham singled and left fielder Eduardo Escobar's fielding error moved Avisail Garcia and Beckham up a base with two outs in the ninth, Flowers swung and missed at two 94-mph fastballs from Perkins before taking a called third strike to end the game.
White Sox hitters have moved past a point where they are trying to do too much, trying to almost single-handedly shake the team from its doldrums. That point was somewhat shown by a five-pitch eighth against Gibson.
"A little bit, or you go up there a little too passive," LaRoche said. "You go with the mentality of, 'I'm going to try to see some pitches and work the count.' Next thing you know, you are down two strikes. You are 1-2 or 0-2."
"Sometimes, it's tough to win a game," Ventura said. "But you have to push through and find some holes."
Lost in the shuffle of more anemic offense was Jose Quintana allowing one run over seven innings. That lone run scored on a wild pitch in the fifth.
Quintana has allowed three runs over his last 14 innings covering two starts, but he has a no-decision and a loss to his name. No matter how well a pitcher throws, it's impossible to win without run support.
"Guys feel bad when they try for you in the game," Quintana said. "That's crazy, but it's a crazy game, and [you] try your best and hope for the next one."
"Eventually, that turns," Ventura said. "Approach-wise, effort and all that, but you just didn't knock it in when you could, and that's baseball."
Scott Merkin is a reporter for MLB.com. Read his blog, Merk's Works, and follow him on Twitter @scottmerkin. This story was not subject to the approval of Major League Baseball or its clubs.