Harvey wins fifth straight start to begin season
In another big outing against Scherzer, New York's ace came out on top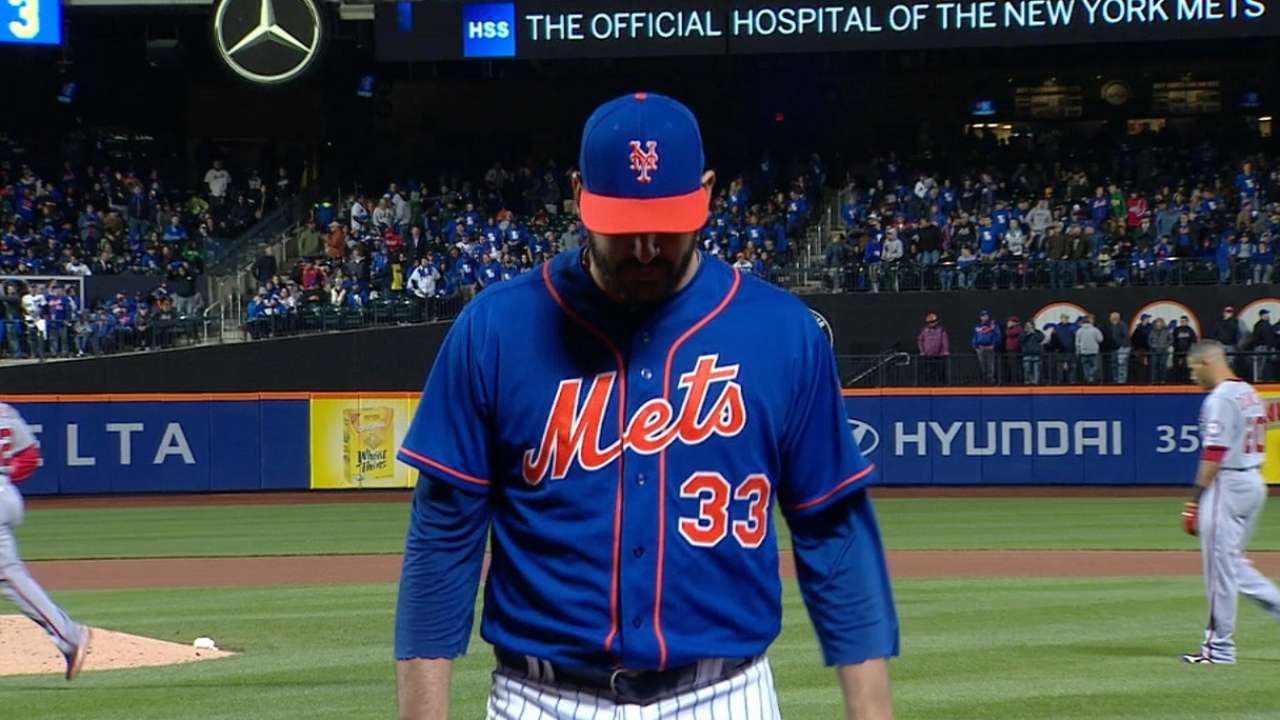 NEW YORK -- Max Scherzer has followed Matt Harvey around like a big-moment shadow. When Harvey started the 2013 All-Star Game at Citi Field, a hometown sensation torpedoing toward stardom, Scherzer opposed him.
When Harvey made his last start of that season, Tommy John surgery lurking in the near future, it was against Scherzer and the Detroit Tigers.
Now Scherzer is the ace of the National League East's incumbent champions, and as the highest-paid free-agent pitcher in history, he is standing alone at a post Harvey appears poised to overtake.
Scherzer entered Friday's contest second in the NL in ERA. But it was Harvey who left New York's 4-0 victory with the Major League-lead in wins and the best start by a Mets pitcher since Pedro Martinez in 2006.
By blanking the Nationals over seven innings, Harvey improved to 5-0, halted a three-game losing streak and helped New York beat Washington at Citi Field for just the second time in their last 17 meetings.
He also outdueled Scherzer, who struck out 10 batters for the 26th time in his career, but allowed a solo home run to Michael Cuddyer.
"Harvey takes these games to heart," said Mets manager Terry Collins. "It's not just [going against] Scherzer. The Nationals are the team we need to play and we need to play better. He takes that as a challenge."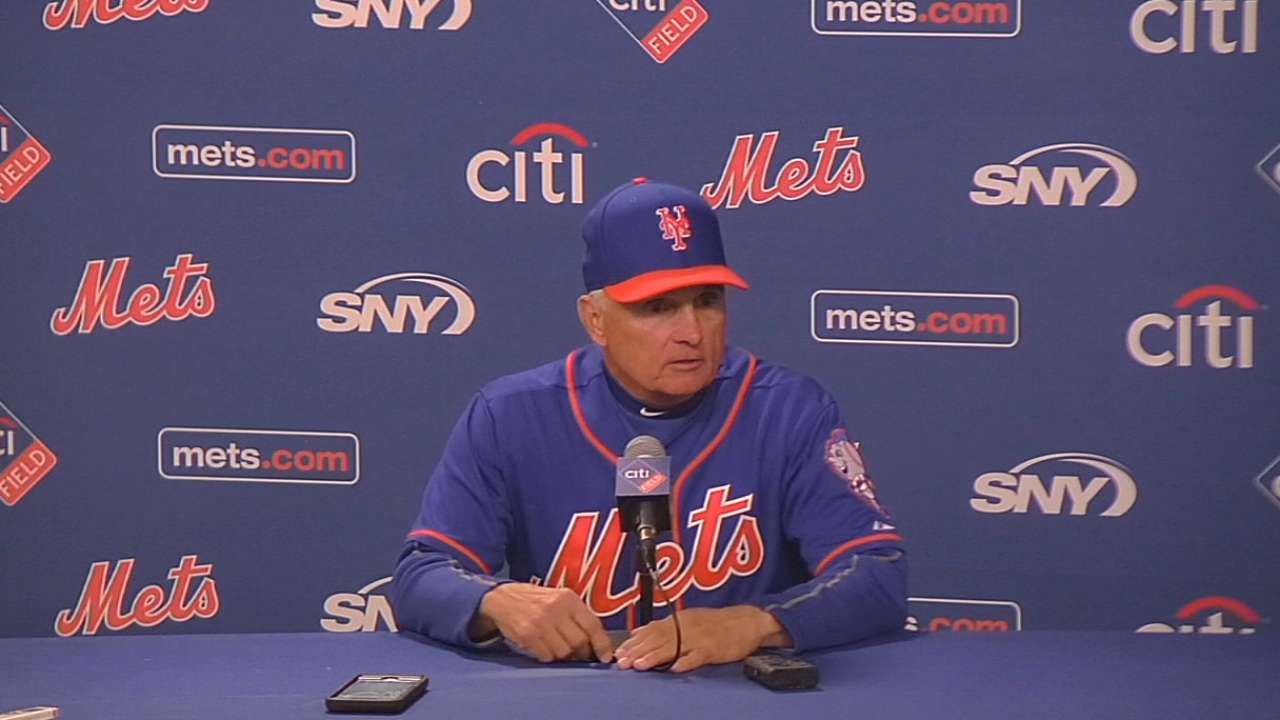 Like the Yankees did in his last start, the Nationals swung early and often against Harvey in an attempt to avoid his strikeout stuff. They did, limiting Harvey to only three punchouts. But the strategy is also helping Harvey last longer in games -- he's now thrown at least seven innings in two straight starts.
"The streak that we had going the last couple of games needed to come to an end," Harvey said. "I was able to throw up zeros. Fortunately I was able to do that. The guys were making all of the plays."
Harvey did have his defense to thank in part for what became his fifth straight win to start the season.
New York's revamped infield held up for the most part despite another error from shortstop Wilmer Flores. Recently promoted second baseman Dilson Herrera started a double play and turned another.
Newly shifted third baseman Daniel Murphy converted all his fielding chances. In all Harvey induced 12 ground balls, which the Mets turned into 10 outs.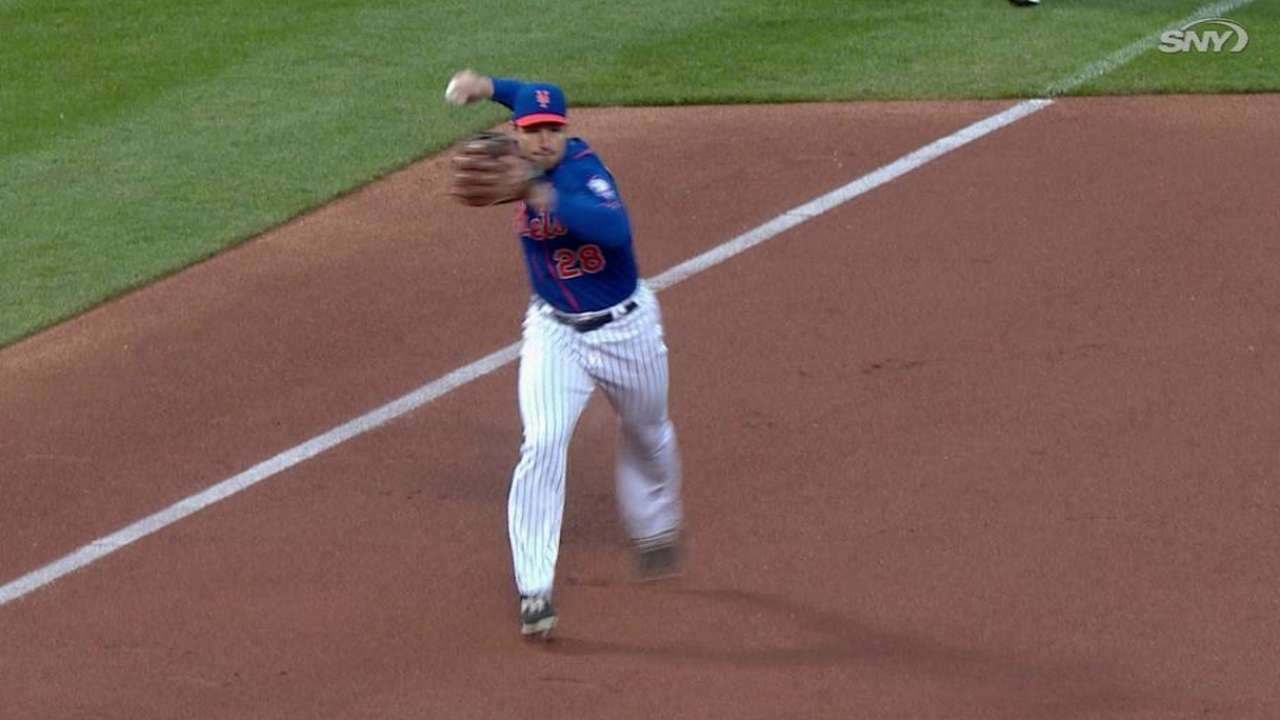 "When guys are making plays, it's my job to go out and throw strikes," Harvey said. "I didn't have that great of stuff, but I was able to get it over the plate and keep it down."
He was also helped out by Juan Lagares, who made a diving catch in center field. First baseman Lucas Duda chipped in with a reaching grab to snatch a foul ball from the seats in the sixth.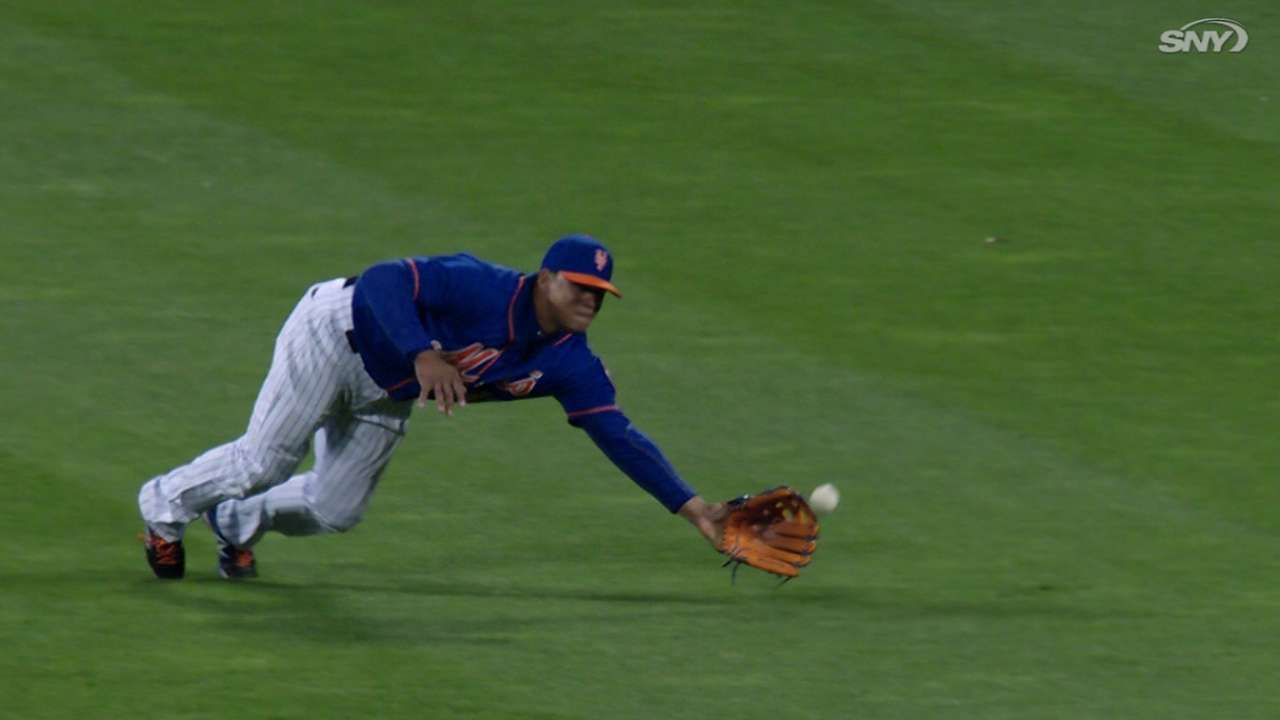 And like he's done all season, Harvey refused to put extra runners on base. He walked just one, and that batter was quickly erased on a caught stealing.
Overall this season Harvey has struck out 34 batters and walked just four.
Scherzer also walked just one over seven innings, giving the game the blow-for-blow dynamic it was expected to have.
"You face a guy like that and a team like that, you have to be fine and you have to be careful," Harvey said. "I really had to dig down and stay tough."
Although both Harvey and Scherzer benefitted from extra rest, both Collins and Nationals manager Matt Williams removed them after fewer than 100 pitches.
Collins felt Harvey was running out of gas after 93.
"I said, 'You got us this far,'" Collins said. "'That's enough.'"
Collins knows there is much longer to go, and that Scherzer will probably be there waiting again.
Joe Trezza is an associate reporter for MLB.com. This story was not subject to the approval of Major League Baseball or its clubs.