Hultzen looks sharp in return from surgery
Former No. 2 overall Draft pick returns to pitch for first time since 2013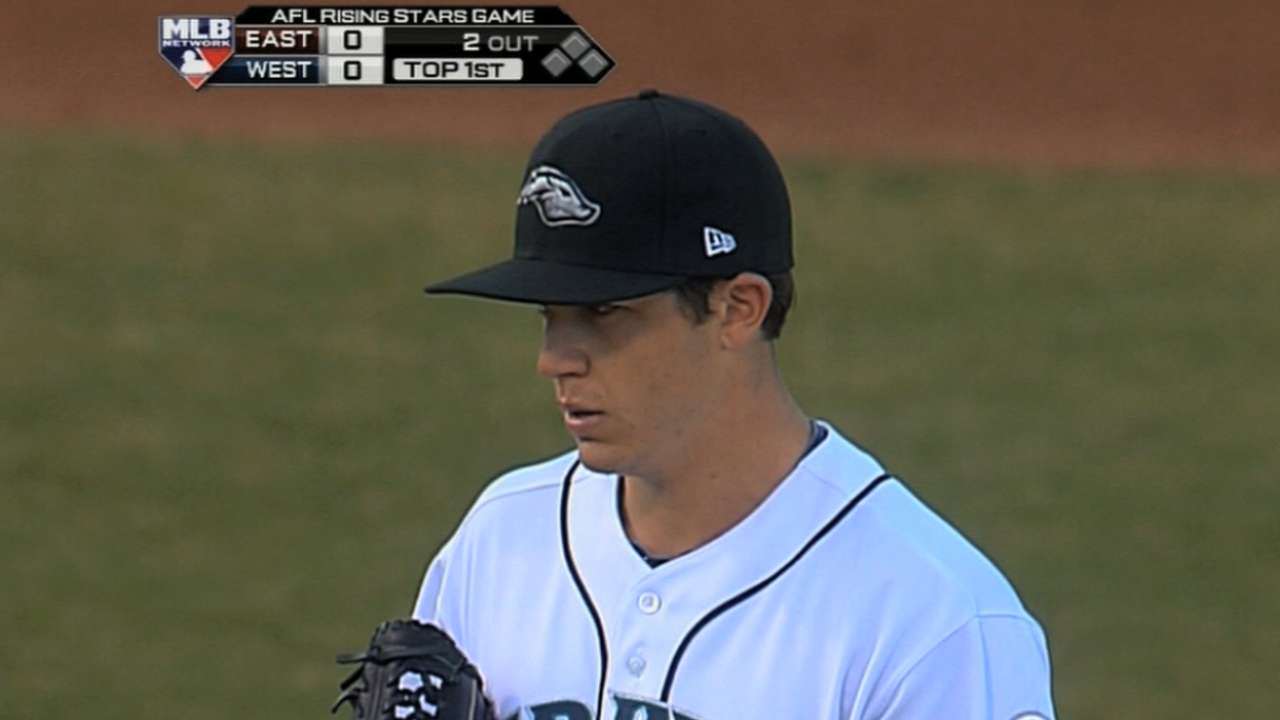 Friday marked the first start for Mariners pitching prospect Danny Hultzen since 2013. The 2011 No. 2 overall Draft pick underwent offseason shoulder surgery that year, and did not pitch last season.
But after extended Spring Training work, Hultzen was solid in his return to the mound for Double-A Jackson, striking out four and giving up one unearned run in 3 1/3 innings.
The Virginia product hurled 56 pitches on the night -- 38 for strikes. Pensacola managed three hits, but Hultzen's ERA will remain at 0.00 for the time being. The rest of the Jackson staff delivered to seal an 8-3 victory.
Helping Hultzen was another first-round pick, Mariners No. 2 prospect (No. 49 overall) D.J. Peterson, who doubled in two first-inning runs to start the scoring. He finished 2-for-4 with a home run and four RBIs.
Alex M. Smith is a reporter for MLB.com. This story was not subject to the approval of Major League Baseball or its clubs.