Burnett passes Koufax on all-time K's list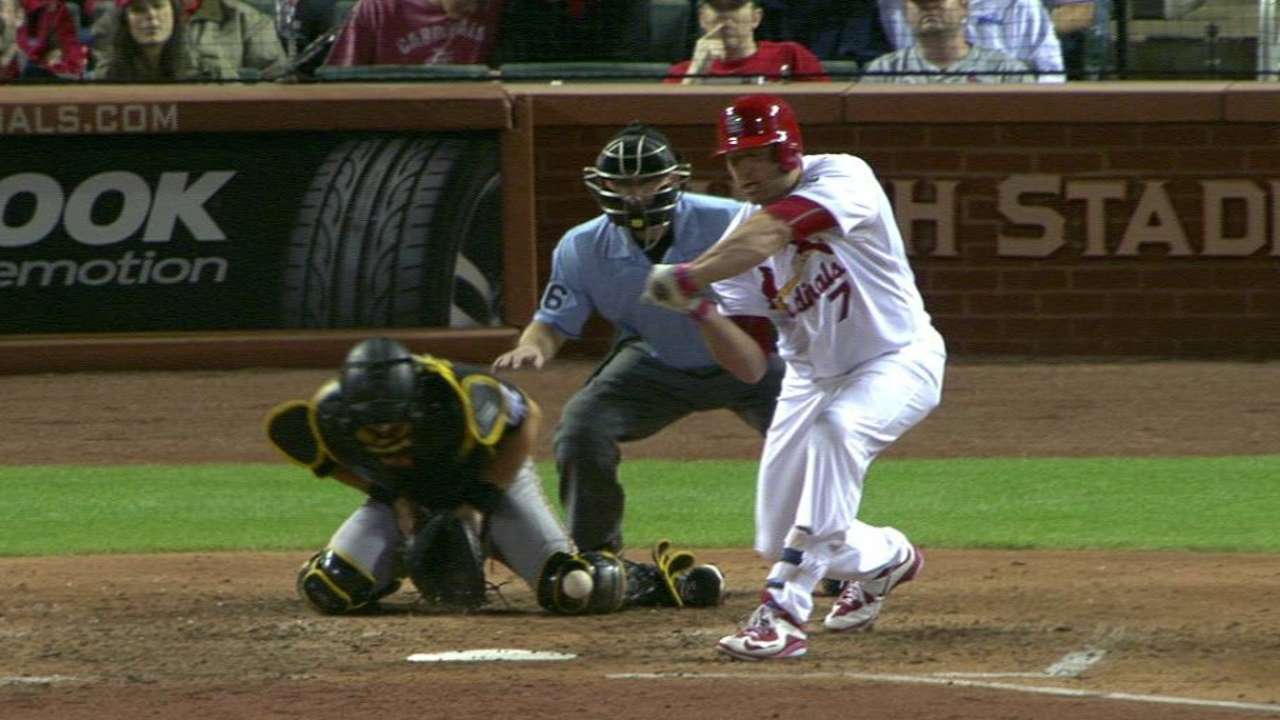 ST. LOUIS -- A.J. Burnett's frequently star-crossed career reached a striking crescendo Friday night, when he passed one of MLB's most storied pitchers in lifetime strikeouts.
Burnett tied Sandy Koufax for 42nd place on the all-time with his sixth whiff of the night -- of pitching adversary Lance Lynn in the fifth inning of the game with the Cardinals -- and passed him the next inning when Matt Holliday became career victim No. 2,397.
"That only means I'm old, man," Burnett said, before turning serious.
"That means a lot to me, because that's pretty much what I've pitched for all these years," said Burnett, a power pitcher for most of his career. "I want to win ball games, of course, but to still be able to do this at this age with some success, it means a lot."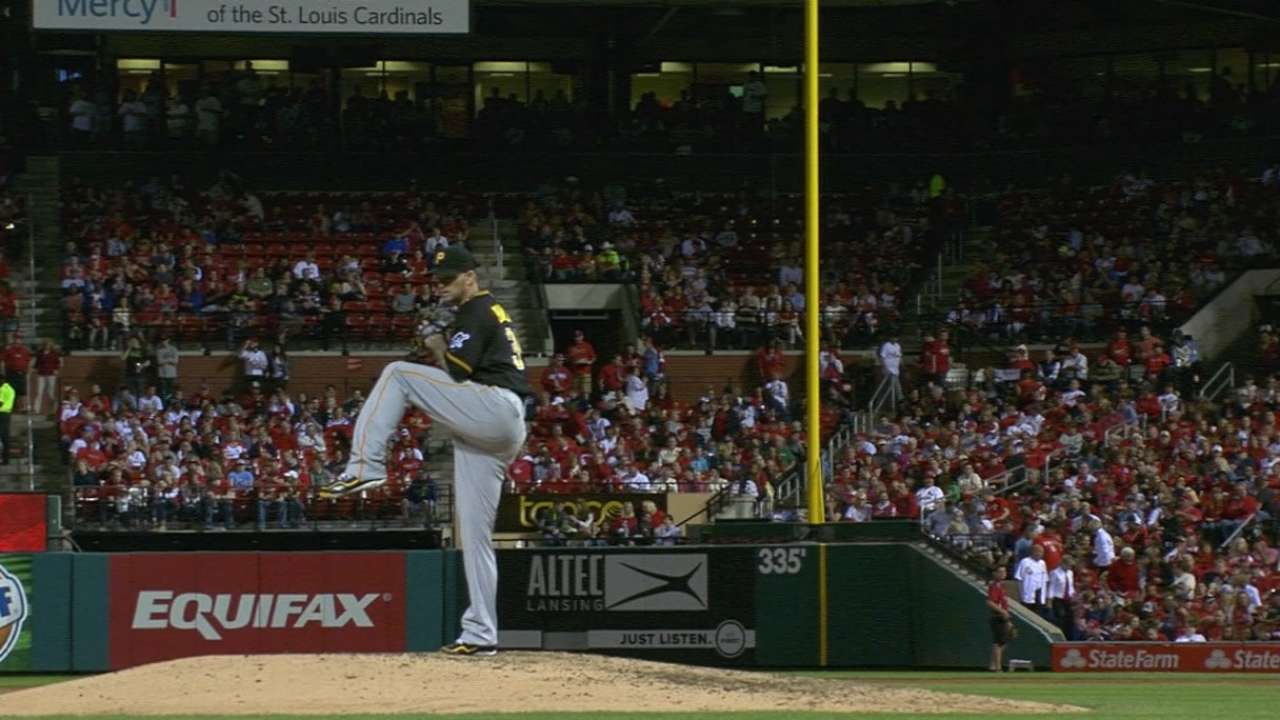 Koufax, the legendary Dodgers' southpaw forced by elbow pain into retirement at the age of 30, paved his way into the Hall of Fame with 2,396 strikeouts from 1955-66.
"For me, it was a 'wow' moment," manager Clint Hurdle admitted, even under the pall of a harsh 2-1 defeat in 10 innings to the Cardinals in St. Louis. "I got goosebumps. That's special. Within the game, there are always those little stories, and that's a pretty significant one."
Burnett was making the fifth start of what the 38-year-old right-hander has already declared to be the final of his 17 big league seasons. He was winless in the first four despite an ERA of 1.80, lowest among all starters still without a victory.
The Pirates had scored a total of four runs in those first four starts. Burnett and Lynn were locked into a scoreless tie before Burnett himself got the Pirates on the board with an RBI single in the sixth.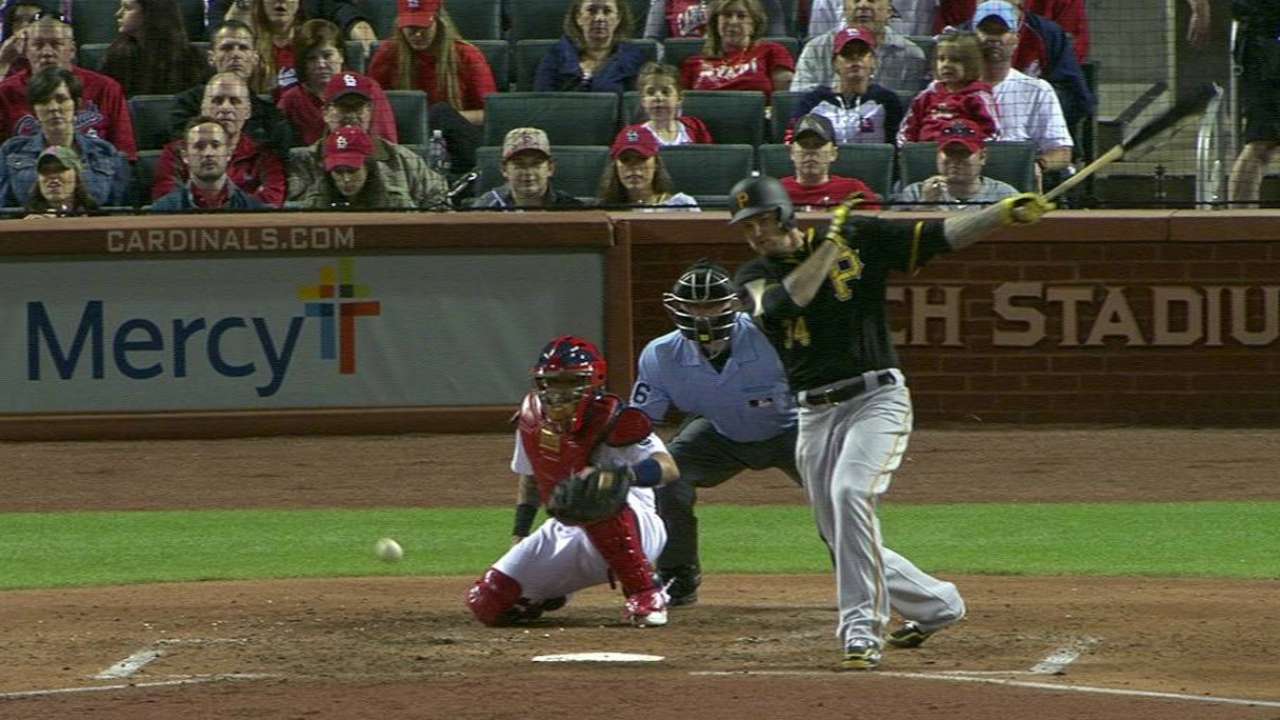 Burnett was done after that sixth, meaning he still left the park with a regret.
"Six is all right, but I need to mix some sevens and eights in there and go a little further, stretch out more," Burnett said. "But for six, I was able to mix it in, to keep them off balance."
Burnett used up 97 pitches in those six innings because "[the Cardinals] had a very good two-strike approach, and that pushed up his pitch count," Hurdle said.
Touching all the bases
• First: Jordy Mercer, who after a slow start wound up last season with 41 extra-base hits, got his first one of 2015 with a double in the sixth.
• Second: The Cards stole three bases and also were caught twice, which only made sense given the Pirates' unusual parlay of leading MLB both in steals allowed (28) and thwarted (11).
• Third: Both runners were thrown out while Burnett was in the game -- and matched the total caught in each of his first two seasons with the Bucs. In those 2012-13 seasons, runners were 60-for-64 with Burnett on the mound.
• Home: Pittsburgh pitchers have gone nine games and 81 innings without allowing a homer; not coincidentally, their season yield of 10 is the MLB low.
Tom Singer is a reporter for MLB.com and writes an MLBlog Change for a Nickel. Follow him on Twitter @Tom_Singer. This story was not subject to the approval of Major League Baseball or its clubs.