Puig set for rehab assignment next week
Injured Dodgers outfielder to play games with Minor League club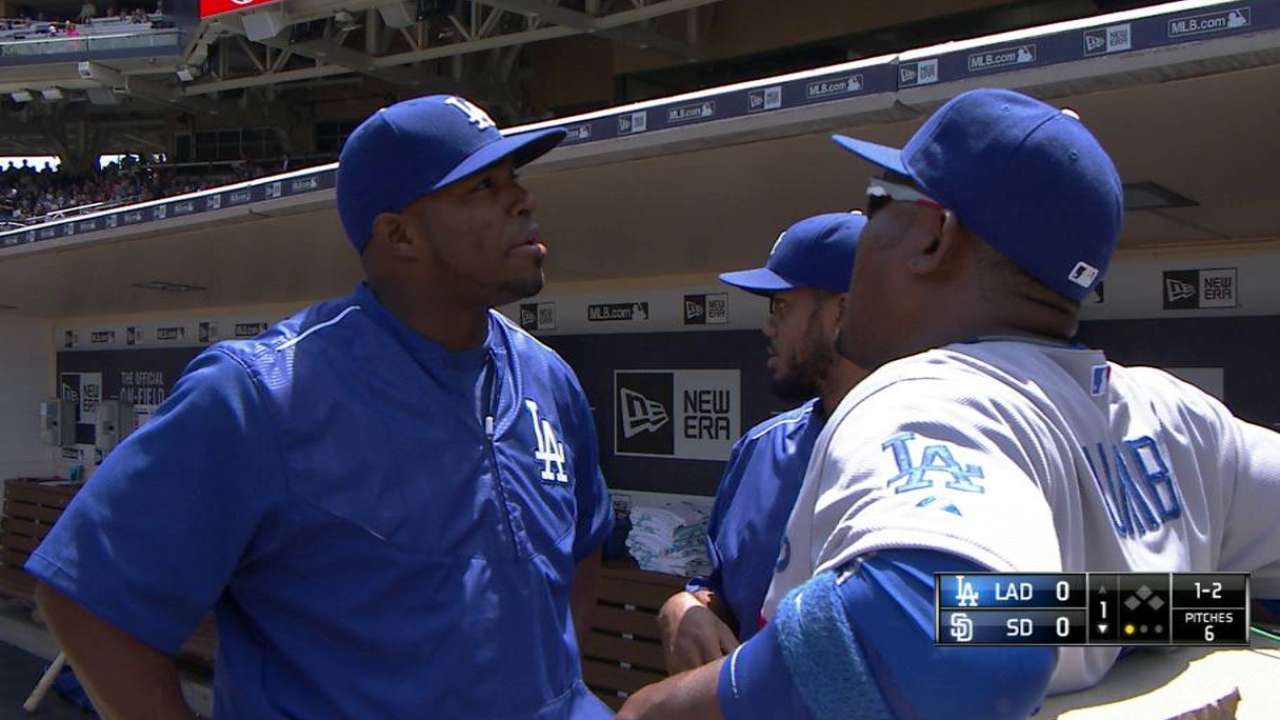 LOS ANGELES -- Injured Dodgers outfielder Yasiel Puig will play some games on a Minor League rehab assignment next week and is likely to be sidelined the minimum 15 days, manager Don Mattingly said Friday.
Puig, placed on the disabled list April 25 for a strained left hamstring, is eligible to be activated May 10, the last day of next week's seven-game trip. Mattingly said Puig won't go to the first city on the trip, Milwaukee. If ready, he could be active for the final game in Colorado.
"Everything's going good right now," said Mattingly. "He'll play some games soon."
Puig missed four of five games earlier in April, returned to start four consecutive games, but came out of the April 24 game in San Diego after a sixth-inning groundout.
Ken Gurnick is a reporter for MLB.com. This story was not subject to the approval of Major League Baseball or its clubs.