Glasnow dominates Erie in 7 K performance
Pirates No. 1 prospect allows 1 hit in 6 innings for Double-A Altoona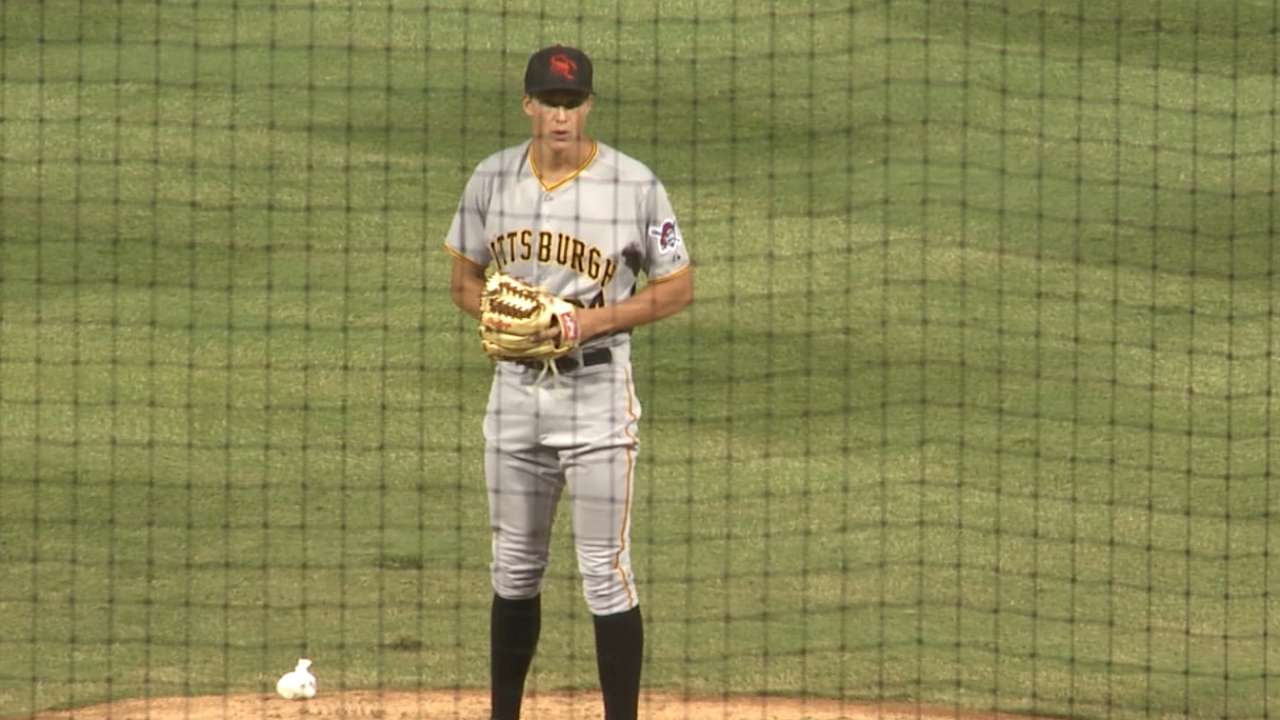 Double-A Altoona's rotation has been outstanding this season, and its latest gem came from Pirates No. 1 prospect (No. 13 overall) Tyler Glasnow in a 2-0 win over Erie on Friday evening.
The 21-year-old righty tossed six shutout innings to drop his season ERA down to 0.79. Glasnow (2-0) has been virtually untouchable all season, and has yet to give up more than five hits or one run in a start.
Coming into the game, the Curve's starting rotation had posted an 8-0 record with a 1.09 ERA in 18 total starts. Fellow hurlers Angel Sanchez (2-0, 0.40 ERA), Chad Kuhl (2-0, 1.64) and Zack Dodson (1-0, 0.00) have been lights out, while Jason Creasy has been the "weak link" at 2-0 and 2.14.
The group has been doing most of its damage with precision rather than power; Altoona's staff has just 106 strikeouts on the season, by far the fewest in the Eastern League.
Of course, offense is required in order to win, too, and Pirates No. 3 prospect (No. 34 overall) Josh Bell provided enough on Friday. The 2011 second-round Draft pick knocked in both runs on the strength of three singles and a ground-ball out in a 3-for-4 performance.
Alex M. Smith is a reporter for MLB.com. This story was not subject to the approval of Major League Baseball or its clubs.