Johnson's respect for Ventura needs no review
White Sox manager mentoring rookie infielder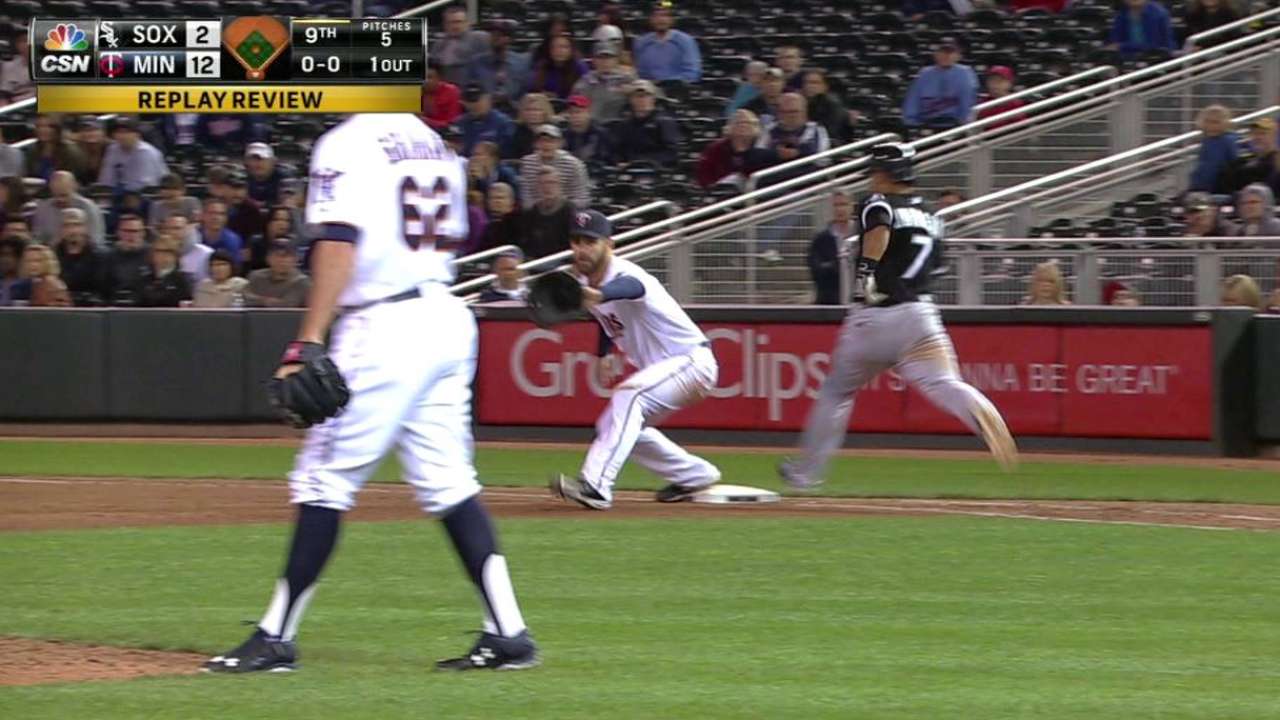 MINNEAPOLIS -- There was little chance for the White Sox to change the final outcome of Thursday's series opener at Target Field when they came to bat trailing by 10 in the ninth inning.
So why did White Sox manager Robin Ventura challenge an out call at first base on a slow roller by Micah Johnson to lead off the frame? For starters, a manager never stops managing, regardless of the score. Johnson also looked to beat the throw across the diamond, and that hit would have given Johnson three for the night and a nice boost to the 24-year-old rookie infielder.
Twins fans didn't exactly appreciate Ventura's challenge, but Johnson certainly did.
"I can't say enough how much I respect and admire Robin for reviewing that play for me," Johnson said. "Obviously, it is 12-2, but Robin reviewed it for me. That's awesome.
"That speaks volumes. That's the first thing I thought about, how appreciative I was that he would review that play for me."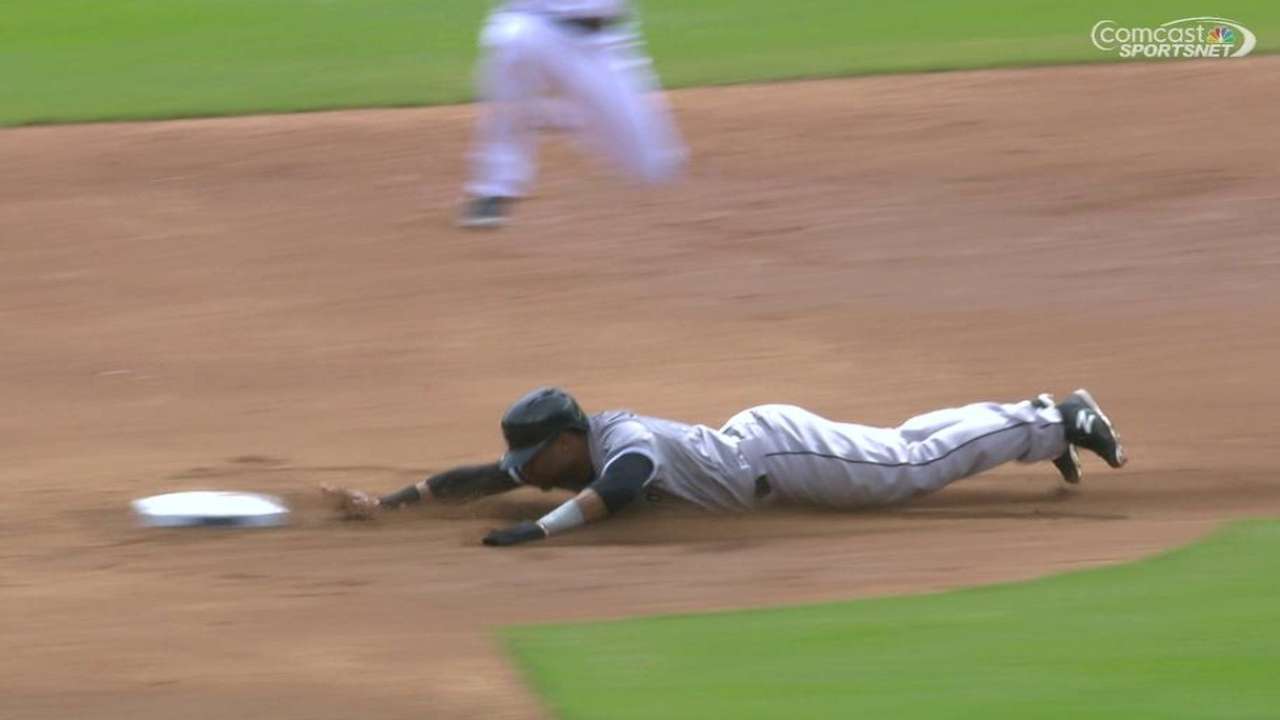 Johnson's appreciation for Ventura and his coaching staff runs deeper than one late-game video challenge. With a .333 average over his last 10 games, Johnson has settled in nicely as part of the everyday lineup. His 4.09 pitches per plate appearance rank No. 1 among the White Sox.
But it's the pregame defensive work that Johnson does regularly, under Ventura's watch, that has made a difference in his defensive comfort level.
"We're out there probably five days a week taking ground balls early, and he's standing there right next to me, talking to me pretty much every ground ball," said Johnson. "He lets me play my game. If you get out sometimes, especially when you're young, you'll be like, 'Oh man.' But he's right there, and he keeps instilling confidence in you quietly."
"Once you get to the point where you're comfortable in your own skin being out there and just playing the game, doing the things that are necessary for that game instead of trying to look too far in the future or looking at the past, you're just playing for tonight," said Ventura of Johnson. "That's where he has kind of got right now. He is confident that he's a big leaguer, and you just go from there."
Scott Merkin is a reporter for MLB.com. Read his blog, Merk's Works, and follow him on Twitter @scottmerkin. This story was not subject to the approval of Major League Baseball or its clubs.