White Sox ready to turn page on slow April
Bullpen showing consistency, while rotation, offense try to find legs
MINNEAPOLIS -- The revamped White Sox bullpen closed out the month of April with a 2.91 ERA, which stands sixth in Major League Baseball.
If a White Sox fan would have known this fact back in March, following last season's struggles, he or she probably would have guessed that the team would be leading the American League Central or at least near the top. But here's the caveat: White Sox starting pitchers finished the month with a 5.47 ERA, ranking them ahead of only the Red Sox (5.75 ERA).
Pitching coach Don Cooper views the overall shortcomings from Chris Sale, Jeff Samardzija, Jose Quintana, John Danks and Hector Noesi as he views the team's entire 8-11 showing in April. It can only get better.
"Normally, we are used to the starters here over the last 12 years doling out many quality starts," said Cooper, who watched Samardzija and Sale allow 17 runs over their last eight innings. "It hasn't happened just yet. There is some inconsistency there. We are on it."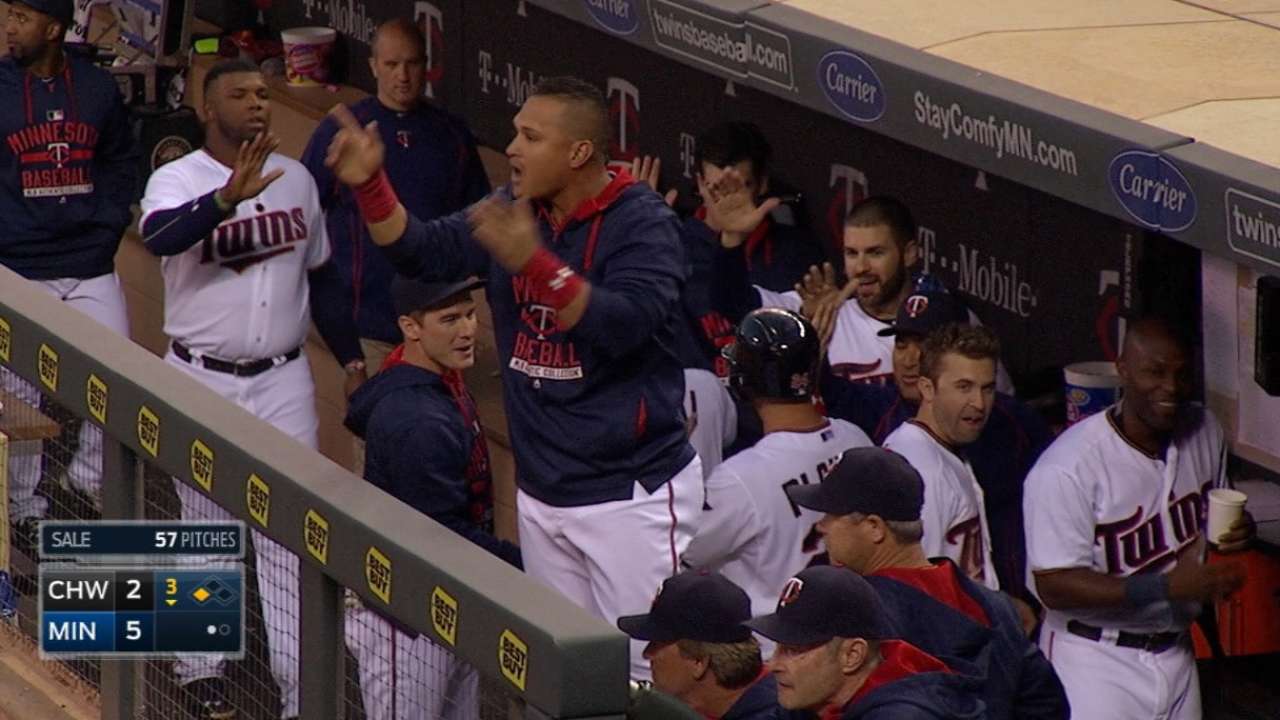 Cooper talked about Samardzija losing two to three miles per hour on his slider in the early going, something they hope to tackle during the right-hander's side session Saturday. Sale has basically been a two-pitch or a 2 1/4-pitch pitcher because his slider is a bit behind because of the avulsion fracture in his right foot that cost him most of Spring Training.
Those were just some of Cooper's Friday pregame assessments concerning the rotation. But the starting pitching stands as just part of the club's April problems.
An offense figuring to be explosive coming out of Spring Training scored 64 runs and had a .291 on-base percentage. That runs scored mark leaves them second from the bottom in all of baseball, although they also were the only team to play fewer than 20 games in the season's opening month.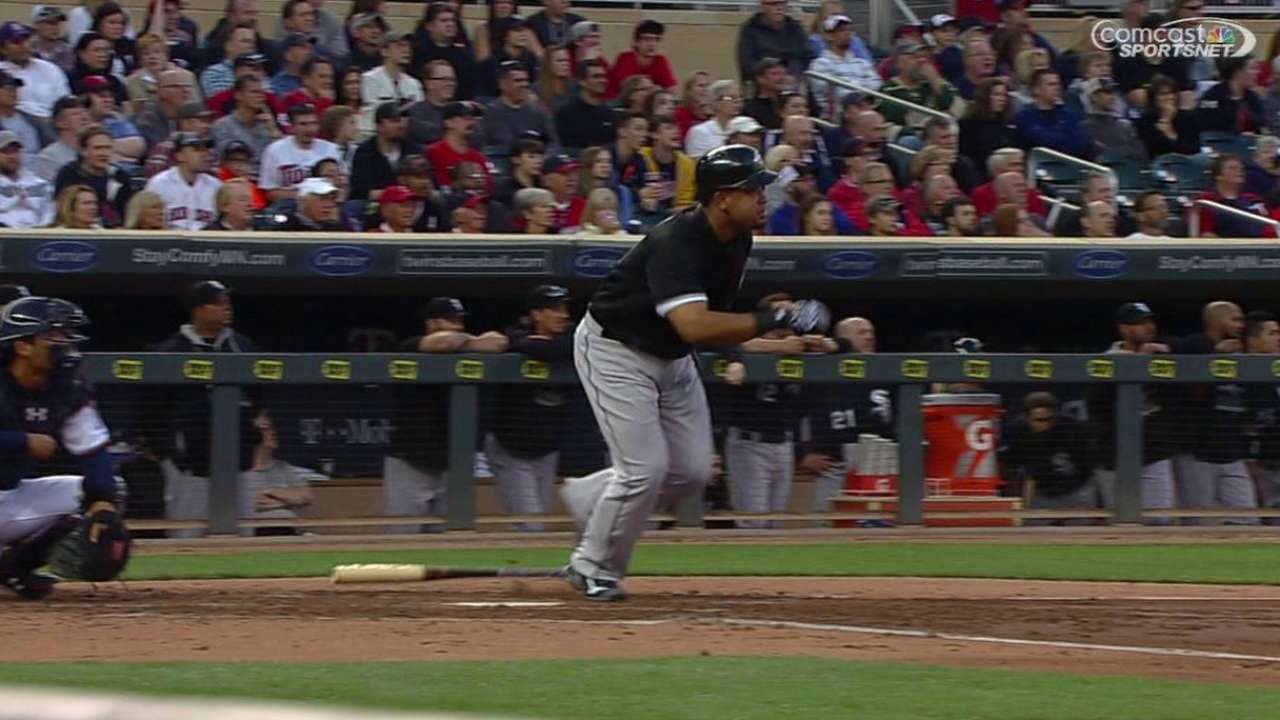 Per MLB Network, the White Sox began May ranked last in defensive runs saved at -15. It's of little wonder that the South Siders posted their fifth losing April in six years, with an 11-11 mark in 2012.
"I don't think we are up and running yet," Cooper said. "The addition of a lot of new guys, on the pitching staff as well as the everyday players, we haven't brought the three big elements on a daily basis for us to be considered a good team yet. That's forming.
"Whether it be pitching, hitting or defense, it hasn't been on a consistent note. You know, when you think about it, that might be par for the course with so many guys, new people, feeling our way and figuring it out, putting it all together."
Manager Robin Ventura hopes a new month brings improved results and that his team sticks together in troubled times.
"Hopefully, turning the calendar is a good thing," Ventura said. "They're a good team and we're talented and we have all that, but we haven't played all that well. They realize they're better than what they've shown, and we sense it's going to get better."
But it didn't get better Friday night in a 1-0 loss to the Twins.
Scott Merkin is a reporter for MLB.com. Read his blog, Merk's Works, and follow him on Twitter @scottmerkin. This story was not subject to the approval of Major League Baseball or its clubs.