C. Johnson's hand fracture preexisting
Third baseman still needs 3-6 weeks because of bone bruises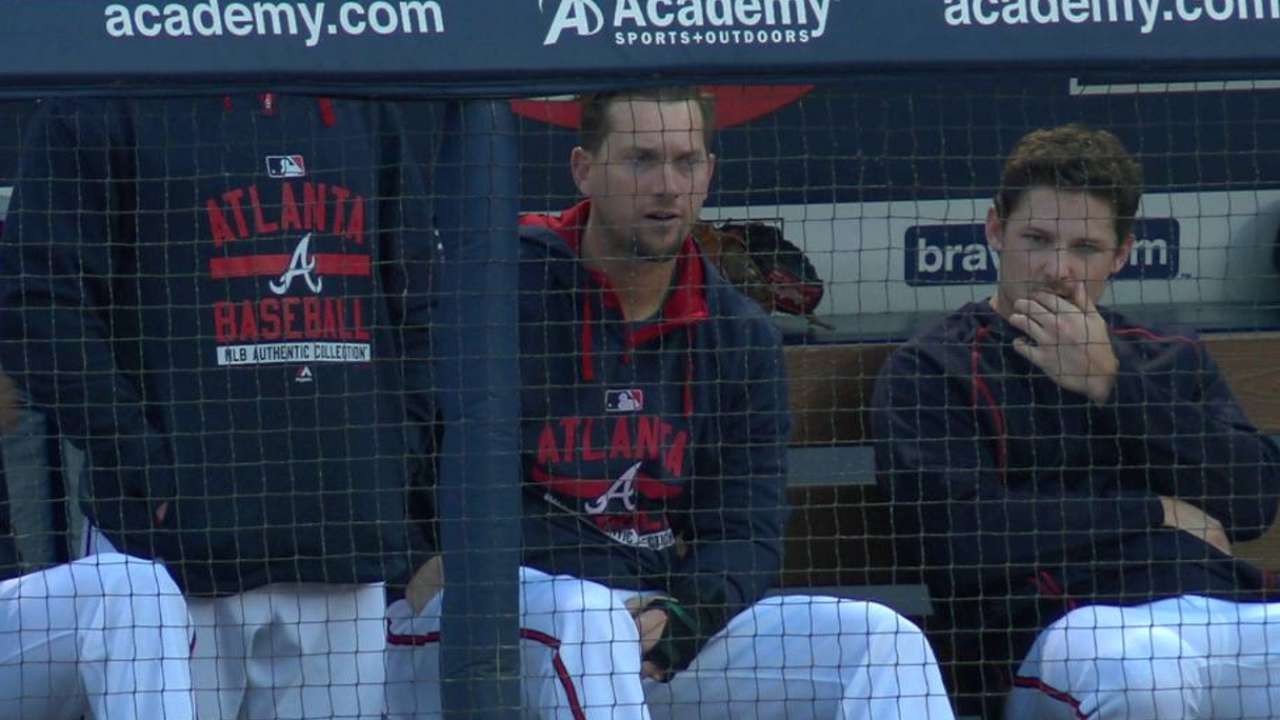 ATLANTA -- Braves third baseman Chris Johnson received some encouraging news when an MRI exam performed on Friday morning showed that his left hand fracture was preexisting. But he will still need three to six weeks to recover from the multiple bone bruises he suffered during an unsuccessful stolen-base attempt on Thursday night.
"I'm down for a couple weeks and then I'm going to be reevaluated," Johnson said.
After Johnson exited Thursday night's game in the fifth inning, a X-ray image showed a fracture in his left hand. But the image created by Friday morning's exam showed that he had suffered this fracture before his left hand caught in the dirt while sliding head first toward second base to conclude Thursday's fourth inning.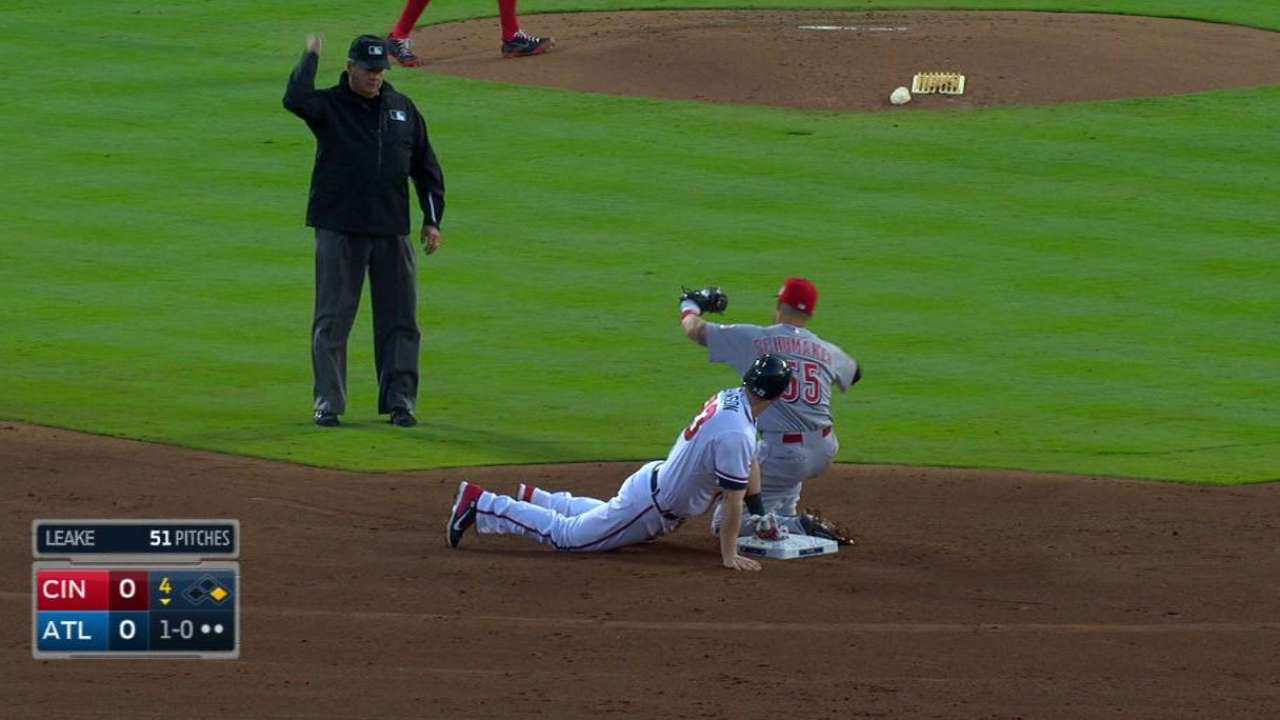 Johnson did not initially feel any discomfort and played defense during the top of the fifth inning before being examined by Braves assistant athletic trainer Jim Lovell. The 30-year-old third baseman has no recollection of what he might have done to cause this fracture in the past.
"It's just something old," Johnson said. "I don't know when it happened. I'm just a tough dude."
Johnson will wear a hard splint for at least a week and then be reevaluated by Atlanta's medical staff in two weeks. He is hoping to be cleared to begin swinging a bat again by the middle of this month.
Braves manager Fredi Gonzalez said he will utilize Alberto Callaspo, Kelly Johnson and Phil Gosselin at third base over the next few weeks. Each of them has seen time at the position, as Johnson was in the starting lineup for just 11 of this season's first 22 games.
When the Braves placed Johnson on the disabled list, they filled his roster spot with Mike Foltynewicz, who was set to make his first Major League start on Friday night. Having an extra arm in the bullpen provided some insurance in the event that Foltynewicz made an early exit.
The Braves will remove one of their relievers from the active roster and replace him with a position player before Saturday's game. Infielder Elmer Reyes and outfielder Todd Cunningham are among the options to pluck off the Triple-A Gwinnett roster.
If the Braves simply want to add a hitter to strengthen their bench, they might opt to add Adonis Garcia, who entered Friday having hit .328 with a .805 OPS through 67 at-bats with Gwinnett. Pedro Ciriaco would provide more versatility from a defensive perspective, but he has compiled a .539 OPS through 20 games with Gwinnett.
Mark Bowman is a reporter for MLB.com. This story was not subject to the approval of Major League Baseball or its clubs.