Yanks feel Gregorius going in 'right direction'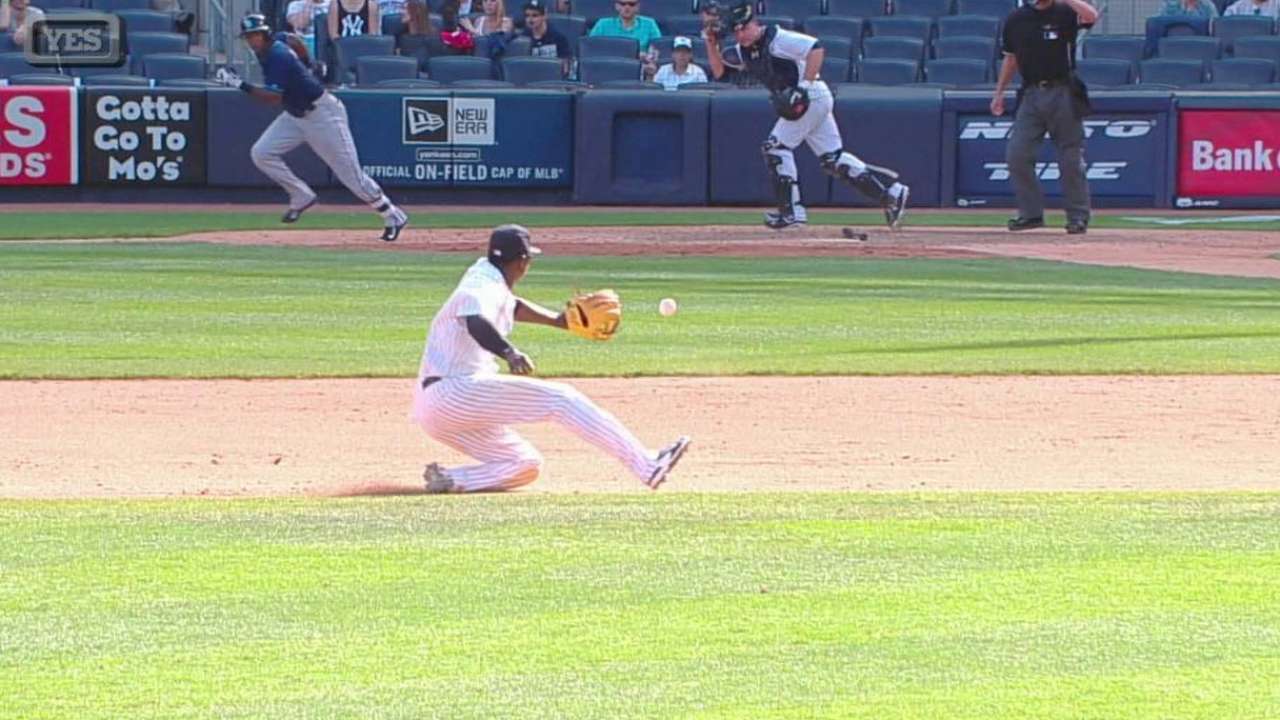 BOSTON -- After a shaky beginning to his tenure as Derek Jeter's successor, both defensively and offensively, the Yankees believe they are seeing some encouraging signs from shortstop Didi Gregorius.
Gregorius quietly strung together eight hits in his last 29 at-bats (.275) entering Friday's series opener against the Red Sox at Fenway Park and has appeared to slow the game down in the field, where he has been drilling with infield coach Joe Espada.
"His first order of business is defense, and I think we're starting to see what he can do," Yankees manager Joe Girardi said. "He's made some really nice plays, and that's encouraging. I think he's going to be productive.
"As a hitter, I'm not saying he's going to hit 30 home runs, but I think he's going to do all right swinging the bat. And that has gotten better the last week or so, so just continue to go in the right direction."
Espada recently asked Alex Rodriguez to observe one of Gregorius' workouts at shortstop, and Gregorius said that Rodriguez's feedback had been helpful. Espada rejected the suggestion that Gregorius seemed to be battling "stage fright" during his first weeks in pinstripes.
"I think it takes time to come here and play in this arena," Espada said. "I coached third in Miami for a few years and it's not the same as coming here and coaching third in New York. I don't call it stage fright, I just think it takes time to acclimate to this stage."
At the plate, Girardi said that he believes Gregorius' discipline is improving, another good sign as the Yanks move into the season's second month.
"He's squaring up more balls now, and so many times as a hitter, it comes down to your pitch selection," Girardi said.
Bryan Hoch is a reporter for MLB.com. Follow him on Twitter @bryanhoch, on Facebook and read his MLBlog, Bombers Beat. This story was not subject to the approval of Major League Baseball or its clubs.