Travis sits after being struck by batted ball
Bautista, recovering from sore right shoulder, still not throwing
CLEVELAND -- Rookie second baseman Devon Travis was held out of Friday's lineup in Cleveland for precautionary reasons after being struck in the collarbone by a batted ball during Thursday's night's game.
Travis, playing in shallow right field as part of a defensive shift with lefty Brandon Moss at the plate, attempted to field a sharply hit ground ball that took one bounce and deflected off his collarbone. Moss reached on a single on the play.
Travis was in visible pain, but remained in the game. After the game, the Blue Jays feared the collarbone was cracked, but further evaluation revealed no damage.
"At first they thought it could be cracked," manager John Gibbons said. "But they checked it out and it came back OK. He's pretty sore … It caught him just right, too. The first x-ray they took, it wasn't clear enough. Then he got a CAT scan and they said he's OK."
Travis, who's been serving as the team's leadoff hitter, is batting .325/.393/.625 through his first 22 games this season, with six home runs and a stolen base. His 180 OPS+ is the 11th best mark in baseball this season, and second among rookies, trailing Dodgers' outfielder Joc Pederson.
Bautista still not throwing
Outfielder Jose Bautista has still not resumed throwing activities, and there isn't a clear timetable as to when he'll return to the field. He's served as the team's designated hitter the last five games, including Friday's, after missing five games with a sore right shoulder.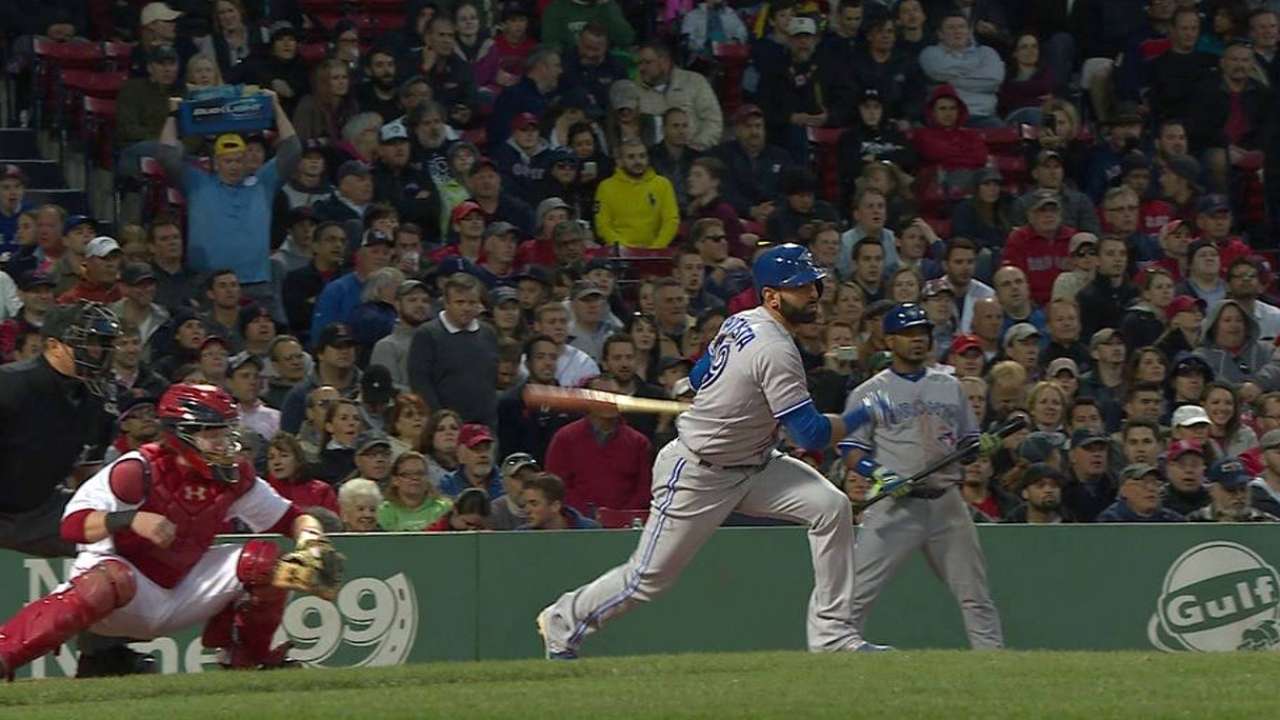 "He's still a little bit tender," Gibbons said. "Hopefully by the end of the weekend [he'll resume throwing], I would hope, but I don't know that. It's easy to start liking that DH role, too. That ain't a bad job. Except that he's cut into his good buddy [Edwin Encarnacion's] DH time too."
August Fagerstrom is an associate reporter for MLB.com. This story was not subject to the approval of Major League Baseball or its clubs.