Billingsley nears debut in Phillies' rotation
Right-hander reaches 99 pitches in latest rehab start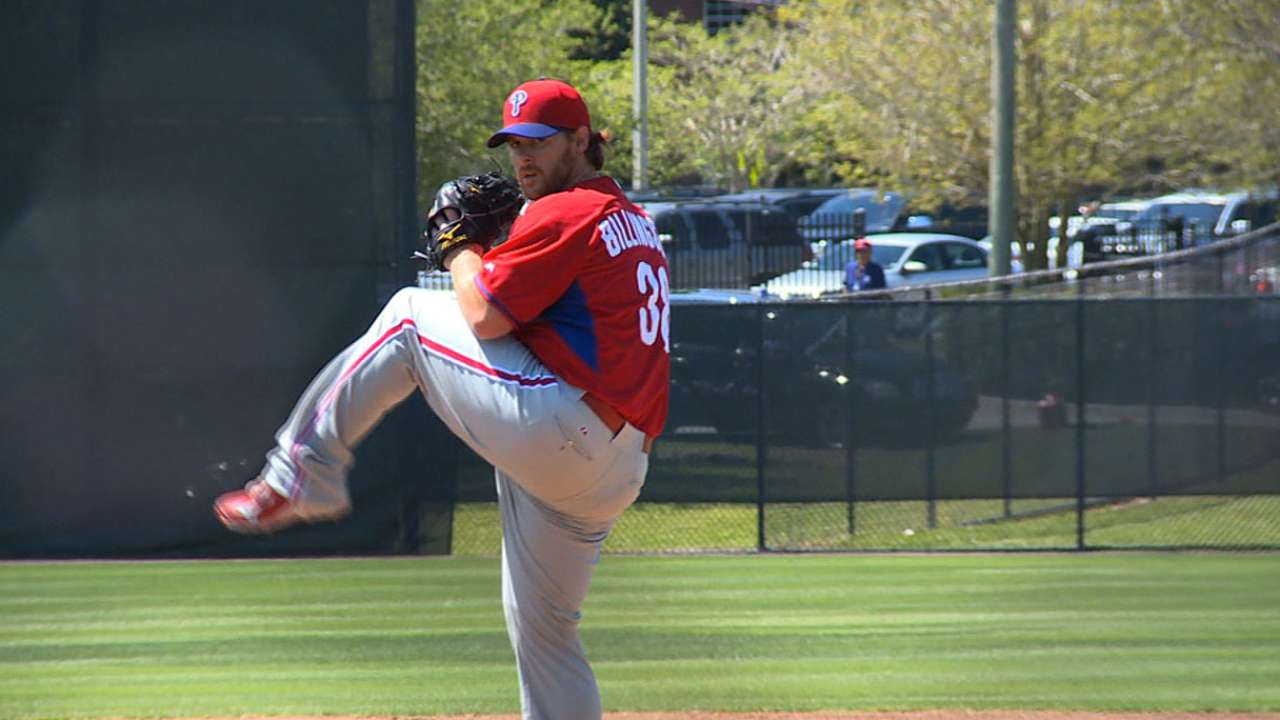 MIAMI -- With Phillies right-hander Chad Billingsley's pitch count built up after four rehab starts, the organization has an impending decision to make concerning his return to a Major League mound.
Billingsley, who gave up two unearned runs on five hits with one walk and six strikeouts over 5 2/3 innings on Thursday with Triple-A Lehigh Valley, is working back from a pair of right elbow surgeries.
"He got stretched out to 99 pitches," Philadelphia manager Ryne Sandberg said prior to his club's game on Friday against the Marlins. "We're going to talk about that either today or tomorrow morning. He's progressed well, so he's in a spot now where -- 99 pitches -- where we'll talk about and see what's next for him."
In his four rehab starts, the 30-year-old righty has posted a 4.74 ERA. He last pitched in the big leagues on April 15, 2013, as a member of the Dodgers.
Billingsley would likely replace rookie Severino Gonzalez, who is slated to start Sunday's series finale, in the rotation.
"It's good to see his body and everything pass the test and his arm," Sandberg said of Billingsley. "I know that he's been pleased with that part of it along with the progression he's had."
Christina De Nicola is a contributor to MLB.com. This story was not subject to the approval of Major League Baseball or its clubs.