What to watch for in today's games
Kluber seeking elusive first win; Liriano, Lackey squaring off in NL Central clash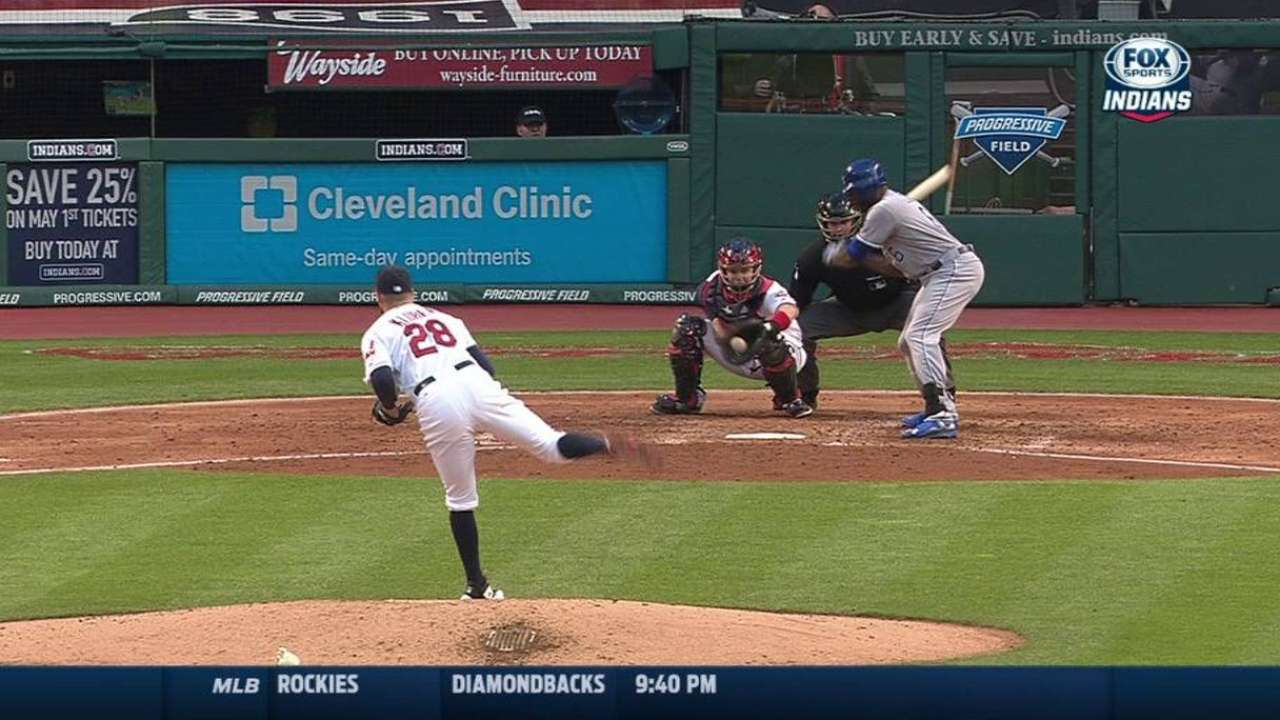 With every day that passes, the pennant races get a little more interesting.
The Royals and Tigers are engaged in an early dogfight atop the American League Central, and they'll send a pair of accomplished starters to the mound on Saturday. Edinson Volquez returns from his five-game suspension to start for Kansas City, and David Price will get the ball for Detroit.
Price is 2-1 with a 3.48 ERA through his first five starts, and he's been competitive in all but one of them. Two outings ago, Price gave up eight earned runs in a 14-3 loss to the Yankees. The southpaw returned to form on Monday, though, earning the win and allowing three earned runs to the Twins.
Volquez, meanwhile, had to miss a rotation turn after being involved in a benches-clearing incident against the White Sox. The right-hander has allowed more than one earned run in just one of his four starts, and he's managed to complete at least seven innings three times this season.
Here's a few other matchups and games to look forward to on Saturday: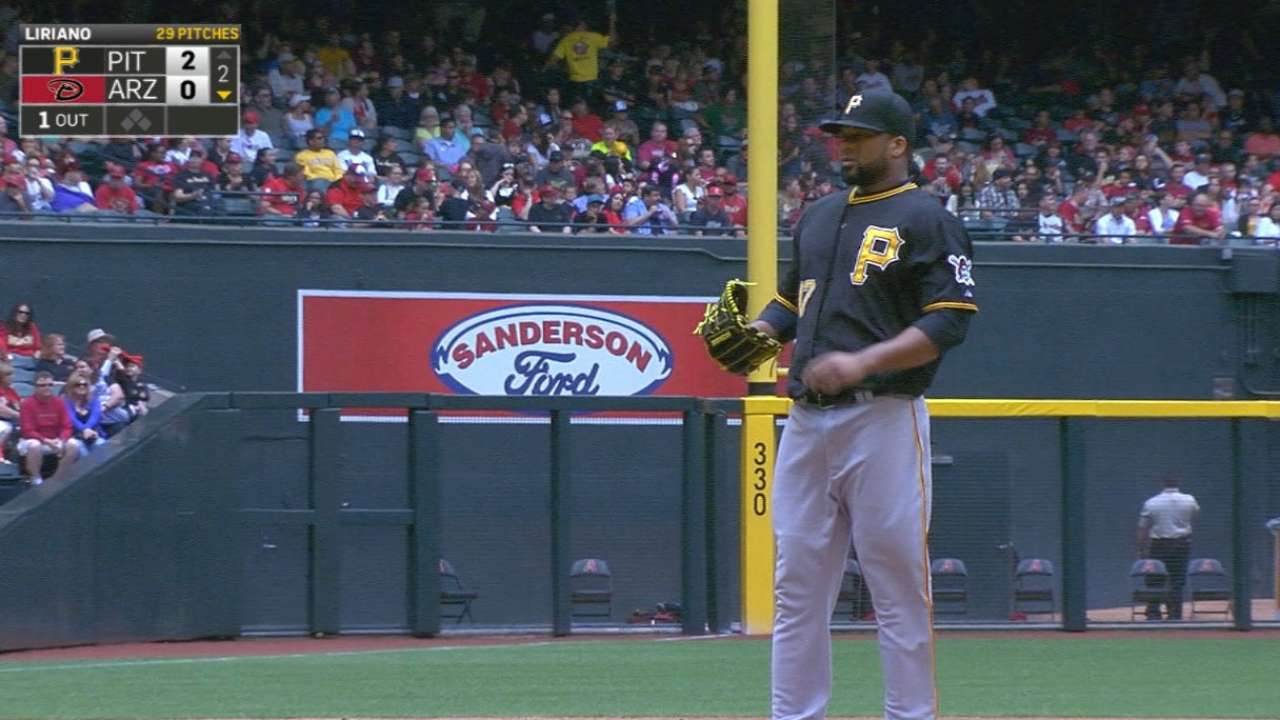 Lefty vs. Lackey: PIT @ STL, 2:15 p.m. ET
Francisco Liriano has gone 1-1 with a 2.22 ERA in his first four outings for the Pirates, but he's only given up 11 hits in his first 24 1/3 innings of work. The veteran southpaw has 30 strikeouts, and he'll be trying to help the Pirates make up some ground on the Cardinals in the chaotic National League Central.
St. Louis will counter with Lackey, who came over from Boston in a deal at last summer's Trade Deadline. Lackey, a former All-Star, has gone 4-4 with a 4.27 ERA in 14 starts for the Cardinals spread over two seasons, and he's 1-1 with a 4.21 ERA in his first four outings this year.
Matt Carpenter and Matt Holliday have roared out of the gate to pace St. Louis' offense, and Starling Marte has pounded six home runs in his first 21 games for Pittsburgh. The Cardinals have a slight edge at the top of the Central, but the Pirates and the Cubs are hot on their heels.
Cy Kluber: TOR @ CLE, 4:10 p.m. ET
Corey Kluber is still looking for his first victory this season, and he's struggled a little bit in his first five starts. The reigning AL Cy Young Award winner has given up 36 hits in his first 34 innings, but he also has 36 strikeouts. Kluber has completed at least six innings in all of his starts.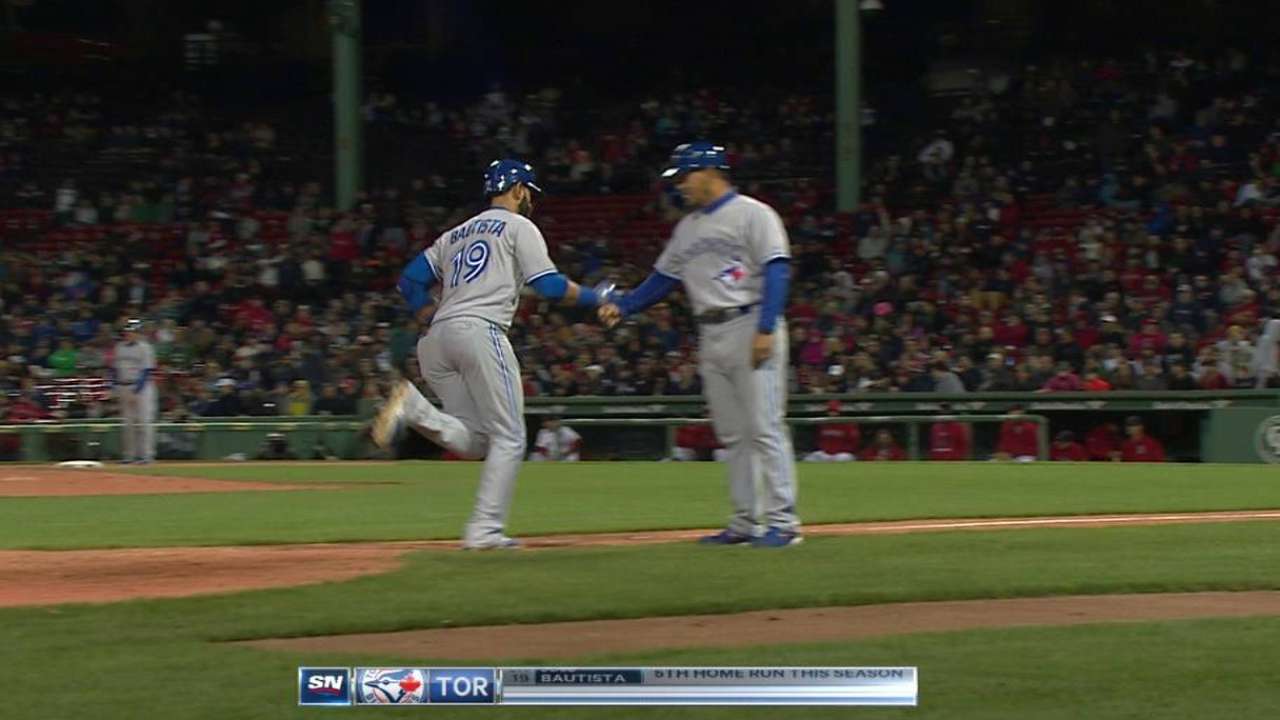 But now Kluber will have to face the free-swinging Blue Jays, who bring power in the form of Jose Bautista and Josh Donaldson. Rookie second baseman Devon Travis has contributed six home runs for Toronto this season, and the Jays will hand the ball to youngster Aaron Sanchez for his fifth start.
Sanchez, who pitched to a 1.09 ERA in 24 relief appearances last season, is still adjusting to life as a big league starter. But the 22-year-old has shown signs of coming around. Sanchez has made all of his starts against division rivals so far, and he's pitched into the sixth inning in three of his four starts.
Young guns: SEA @ HOU, 7:10 p.m. ET
Collin McHugh took a no-decision in his last start, a result that broke an eight-start winning streak. McHugh has gone 10-0 with a 2.08 ERA in 14 starts dating back to last August, and he's beaten Seattle three straight times. But he'll be matched against an equally interesting pitcher on Friday.
The Mariners will go with Taijuan Walker, who has gone 3-0 with a 2.57 ERA in five starts against Houston and 1-5 with a 4.73 ERA in 10 starts against everybody else. The 22-year-old is 1-2 with a 6.86 ERA in his first four outings.
Nelson Cruz has pumped 10 home runs in his first month with the Mariners, and nobody else on Seattle has more than four. Luis Valbuena, meanwhile, leads the Astros with five homers.
Spencer Fordin is a reporter for MLB.com. This story was not subject to the approval of Major League Baseball or its clubs.